Jaipur Delhi Tour
(3 Nights / 4 Days)Rs 7,999/-
Jaipur – Delhi

A visit to the iconic Hawa Mahal
Explore the magnificent City Palace
Enjoy a fun shopping trip at the local markets
A visit to the famous Jantar Mantar
Exploring the magnificent Amer Fort
A trip to the iconic India Gate
Visit the architectural wonder, the Qutub Minar
Visit the historically magnificent Red Fort and Jama Masjid
Indulge in the amazing shopping experience and street food in Old Delhi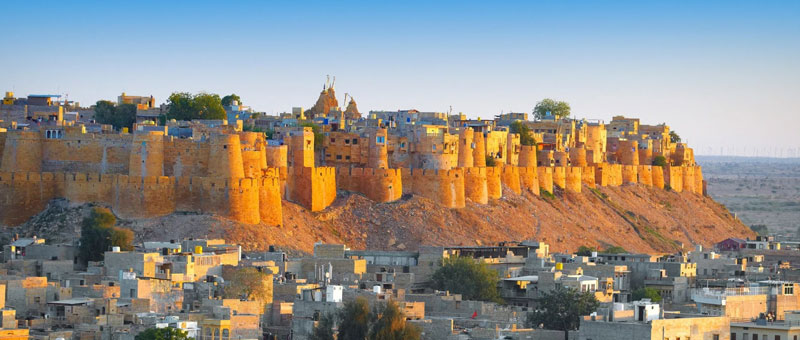 INTRODUCTION
The beautiful capital city of Jaipur is known for its majestic beauty, glorified history and rich culture. Often called the 'Pink City' for its pink and red sandstone architecture, it is home to a plethora of historical monuments, making it a traveller's paradise.
Delhi, the capital of India, is a mystical mixture of historical charm and modern-day magic. Being one of the busiest cities in the world, Delhi is a place that must be experienced. From visiting beautiful monuments to shopping for quirky things, Delhi has got you covered. Book your Jaipur Delhi holiday package at the earliest and experience the trip of a lifetime.
SHORT ITINERARY
Day 01: Arrival at the Jaipur International Airport

Day 02: Sightseeing in Jaipur

Day 03: Travel from Jaipur to Delhi (One-hour flight journey)

Day 04: Departure from Delhi
Upon your arrival, you shall receive a warm welcome from our representative and will be escorted to your hotel. You may choose to freshen up and get ready to explore the beautiful capital city of Rajasthan.
The first destination on this trip is the Hawa Mahal. This majestic red and pink sandstone building stands tall and proud in the middle of the city and is an absolute visual delight. The building offers spectacular views of the entire city from the top. Additionally, ensure that you catch a view of the building when it has been completely lit up in the evenings.

Nearby, you will find various stalls that sell traditional items that are unique to Rajasthan. Explore the shopping opportunities in this area at your leisure.
Post this exciting day, you may return back to your hotel for a delicious dinner and retire for the night.
Start the day off with a hearty breakfast and get set to explore beautiful Jaipur.
The City Palace is a beautiful complex that is home to several structures and museums all of which have a history closely linked to that of Jaipur. The Palace was the seat of the Maharaja of Jaipur. The structure is a beautiful amalgamation of Indian, Rajput and Mughal architecture.
Next, you may pay a visit to the UNESCO World Heritage Site, Jantar Mantar. It is an astronomical observatory that was completed in 1734. This structure also features the world's largest stone sundial.
Situated about an hour away from the city centre, the famous Amer Fort is undoubtedly one of the most revered tourist attractions in Rajasthan. Made of red sandstone and marble, this majestic attraction overlooks the Maota Lake, adding to its serene opulence. You will find plenty of stalls selling handicrafts and other collectibles at Amer Fort.
Later on, you may return to your hotel for a sumptuous dinner and a good night's rest.
Start the day early with a warm breakfast and get ready to travel to Delhi. The journey from Jaipur to Delhi is covered in approximately one hour, by air.
Upon your arrival at Delhi, the first destination that must be visited is the iconic India Gate. This structure is a homage to all the brave lives lost in war and is also a much-respected icon in Delhi.
The Qutub Minar is a 72-metre tall minaret that is also a UNESCO World Heritage Site. Being over a thousand years old, it most certainly is a structure that has gained immense adulation over many generations.
Old Delhi is most definitely an area that has to be experienced and not just seen. Here, you will find the Red Fort and the Jama Masjid, two of the most historically and culturally significant monuments that illustrate the rich and varied past of this amazing city.
Chandni Chowk is a market-place in Delhi that is popular for being a shopper's paradise. Additionally, do not miss out on the unique and delicious street food options while in the area.

After this thrilling day, you may return back to your hotel for a good night's rest.

As most good things, your Jaipur Delhi holiday package has come to an end. You will start the day off early and treat yourself to a delicious breakfast. Post this, you may pack your bags and head to the airport to continue your onward journey back home. We hope you had a memorable experience. We look forward to serving you again.