Things to Do in Pushkar— All in at the Town of Festivals
Pushkar's charm lies in the dichotomy of religious devotion and hippie appeal. With close to 400 temples, Pushkar is an important Hindu pilgrimage town but it also attracts a large number of travellers who want to simply soak in the laid-back atmosphere. The things to do in Pushkar range from exploring its temple architecture to simply immersing yourself in the annual camel fair. As an eager traveller out to discover Rajasthan, the town of Pushkar epitomizes the religious nature that binds a lot of the country together.
Pushkar is just 40 minutes away from Ajmer, on the banks of a sacred lake. At any time in Pushkar you will hear the sound of devotional songs, temple bells, and other religious sounds. There is a sense of peace that permeates this town, though exploration of the main bazaars can get hectic, in a good way. The town itself is a maze of winding streets, hole-in-the-wall shops, and temples. The lack of serious motorized traffic makes it an ideal place to stroll about and get a feel of the place.
The town of Pushkar beckons travellers who are open to discovering Hindu culture.
Explore Highly Recommended Jaipur-Pushkar Tour Packages for You
Click Here
1Go deep into the temples of Pushkar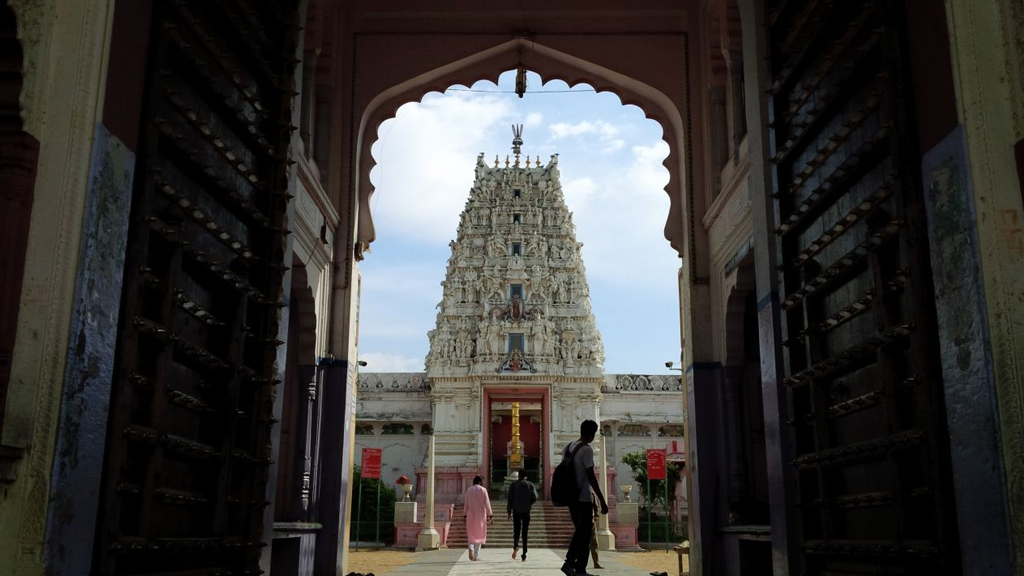 Pushkar has 400 temples that are visited by thousands of pilgrims, and travellers, all through the year. Exploring temples, and offering puja (prayer) is one of the major things to do in Pushkar. Here are a handful of temples that should make your list.
Brahma Temple
The Jagatpipa Brahma Mandir is devoted to the Hindu god of creation and is easily one of the most important temples in Pushkar. The ancient foundation and walls of this temple date back to over 2,000 years while the present structure was rebuilt in the 14th century. The inner sanctum is dedicated to Brahma and Gayatri, his second wife. Before you enter, you will notice the towering spire (shikhara), painted red, and the symbol of a goose, one of Brahma's many magical avian vehicles. The holy inscriptions on the floor and walls of the inner sanctum are dedicated to the dead.
Behind the Brahma Temple is the Savitri Temple, perched atop Ratnagiri Hill. This 17th century temple calls for a steep hike but the panoramic view of the dunes, temples and lakes is mesmerising from this vantage point.
Varaha Temple
This 12th century masterpiece was completely destroyed by Emperor Aurangzeb but restored in the 1700s. Varaha Temple reveres a wild boar (varaha), the third incarnation of Vishnu. According to mythological events, Varaha rescued the world from the waters of death, by dragging it to safety. Said to be the oldest temple in Pushkar, the best time to land up here is during the daily aarti (religious offering) sessions that take place at the Varaha ghat.
Atmateshwar Temple
The Hemadpanti style of architecture is quite visible in this 12th century religious masterpiece dedicated to Lord Shiva. The lime and black-stone temple has intricate carvings and paintings based on Hindu mythology all over its inner walls.
Rangji Temple
This temple is a must-visit for its architecture that sets it apart from the other Hindu temples in Pushkar. The gopuram tower, a hallmark of temples in south India, is replicated here making it an interesting architectural deviation. Both Mughal and Rajput architectural motifs can be spotted throughout this temple. The Rangji temple is dedicated to Vishnu, and contains idols of Laxmi and Krishna.
Pushkar has a temple at every nook and corner, and you can easily wander off and find yourself in awe of these grand religious structures.

2Take in a glorious sunset by Pushkar Lake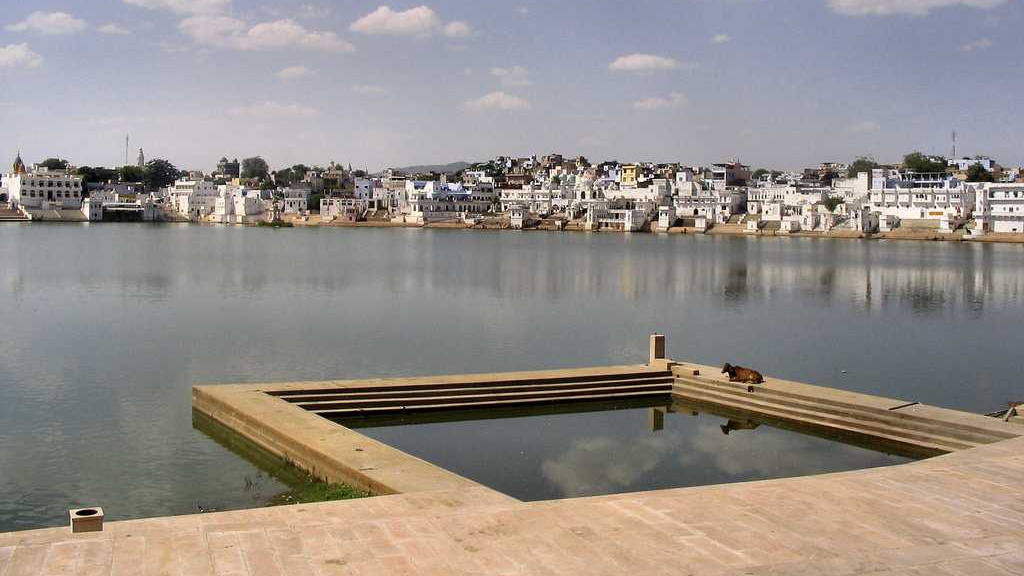 In Hindu mythology, Pushkar Lake was created when Brahma, the god of creation, dropped a lotus flower at the very spot. Pushkar translates to 'blue lotus' and this waterbody is a sacred stop for Hindu pilgrims.
There are 52 bathing ghats around the lake and a common sight is pilgrims taking a dip in this holy waterbody. It is no surprise that Hindu scriptures describe Pushkar as Tirtha-Raj— the king of pilgrimage sites. Historically, Pushkar Lake is mentioned on coins dating as far back as the 4th century, B.C. The surrounding Aravalli Hills makes for a picturesque backdrop and you will be mesmerised by the natural beauty of Pushkar Lake. An evening stroll around the banks of this lake is the perfect end to a day spent in Pushkar.

3A walking tour sampling Pushkar's street food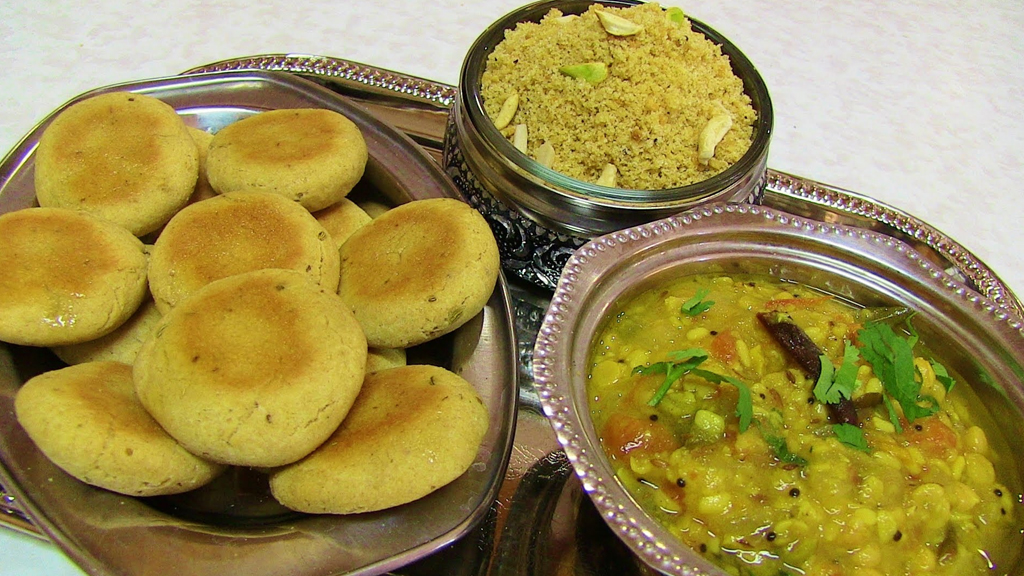 The lack of excessive vehicular traffic makes walking around Pushkar an amazing experience. Any food tour should begin with a good helping of dal baati choorma. This Rajasthani staple is freshly prepared by Pushkar street vendors, deep fried in clarified butter, and savoured with sweet choorma.
The kachoris in Pushkar are absolutely divine and the additional tamarind chutney adds to the flavour, creating an explosion of flavours with this popular breakfast item. For those with an extreme sweet tooth, head to Halwai ki Galli and try the malpua. Pushkar's malpua is a decadent pancake topped with nutty sugar syrup, and is best had with rabdi (sweet condensed milk). Yes, it is an overdose of sugar, but it is certainly worth it!

4The enigmatic Pushkar Camel Fair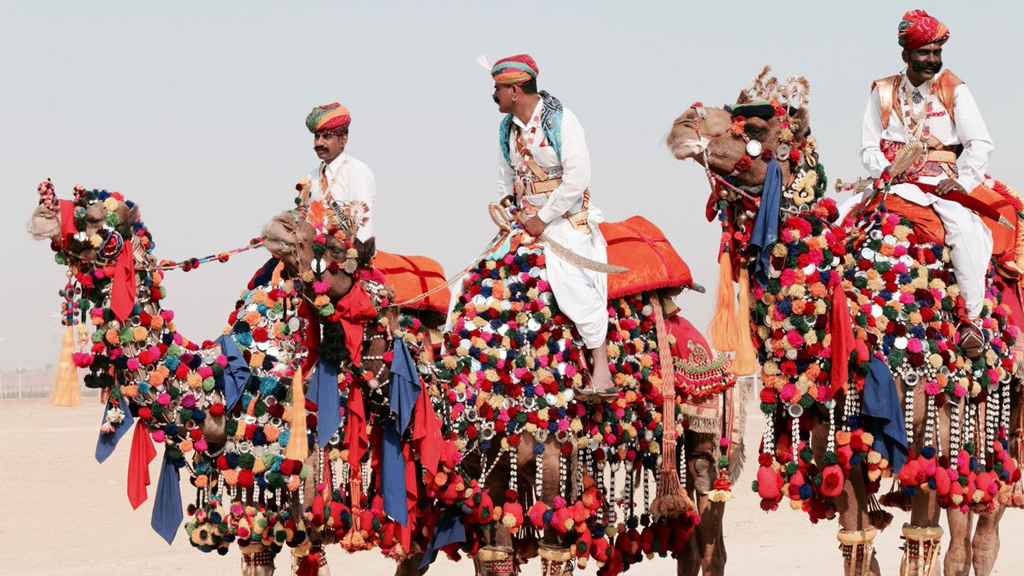 Depending on lunar positions according to the Hindu calendar, the Pushkar Mela (Fair) usually takes place in the last month of October or early November. Over 200,000 people from all over Rajasthan land up here with their camels (numbering 50,000+). One can only imagine the riot of colours that descend on Pushkar during this festival. The trading of livestock (especially camels) starts a week before the festival and is interesting to the hard-core traveller.
The Pushkar Mela is a bizarre celebration of everything Rajasthani. Traditional song and dance performances, camel beauty pageants, snake charmers, puppeteers, Pushkar Mela has it all. The annual fair is easily the most exciting of things to do in Pushkar.
When the crowds start getting too much to handle, all you need to do is sign up for a hot air balloon ride and get a prismatic view of the fair below. The kaleidoscopic view is nothing short of magical and it's a great way of clicking some unique photographs of one of Rajasthan's biggest cultural carnivals.

5Street shopping in Pushkar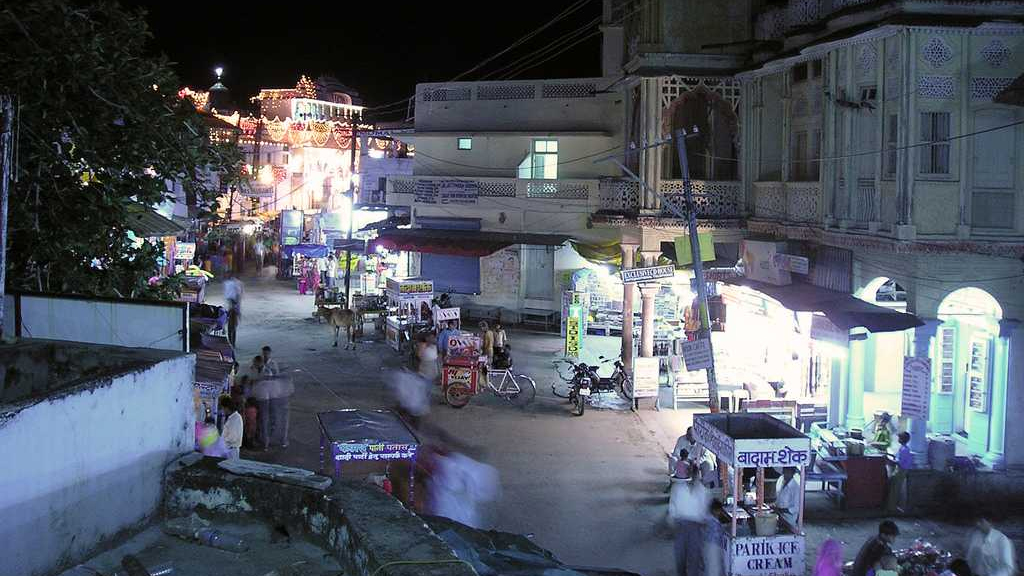 If you're interested in buying tie-dye clothing, Pushkar's Sadar Bazaar is where you should land up. Make sure you have your haggling cap on because the vendors here will try and drive the prices through the roof. Pushkar has a thriving rose industry, and you should pick up rose essence and oils from here. Pushkar's leather goods are of good quality and you might just find a better deal than Jaisalmer.