8 Things to Do in Jaisalmer— The Golden City of Adventure in 2019
Most travellers plan their trip to Jaisalmer from Jodhpur, and the common route is via Agolai, Dechu and Pokaran. However, if you want your road trip in western Rajasthan to be more than just getting from one point to another, make sure you hire a vehicle that will take you through Osiyan and Khichan, before landing up in Jaisalmer.
Back in the day, Osiyan was a vital trading town and today it contains a number of well-maintained Jain and Hindu temples, that are usually bypassed by regular tourists. Khichan is a must-visit for bird lovers between September and March. A 150-year-old tradition wherein villages of Khichan spread grain out for the migratory demoiselle cranes that winter here. These majestic creatures are over 70cm in height, and have also been incorporated into the traditional songs of Rajasthan. Nearly 7000 of these cranes can be found circling the village of Khichan waiting for their daily meal.
For those visiting Rajasthan simply to explore the Golden City, there are a host of things to do in Jaisalmer. Whether you're camping out under the desert sky, or staring in awe at the royal architecture of Sonar Quila, the city and it outskirts will mesmerise any traveller. The fort is still inhabited, and the city seems to have been born out of a painter's dream.
The old quarter of Jaisalmer used to be surrounded by a massive wall, though most of it hasn't been able to stand the test of time. Today, all that remains are partial ruins of that ancient wall and gates, inside of which sits the formidable Jaisalmer Fort. Jaisalmer's maharajas were patrons of the fine arts and even today the Jaisalmer Desert Festival pays homage to traditional dance and song.
Here's a list of activities that will make your days in Jaisalmer as exciting as possible.
Explore Highly Recommended Jaisalmer Tour Packages for You
Click Here
1Adventurous Thrills of the Golden City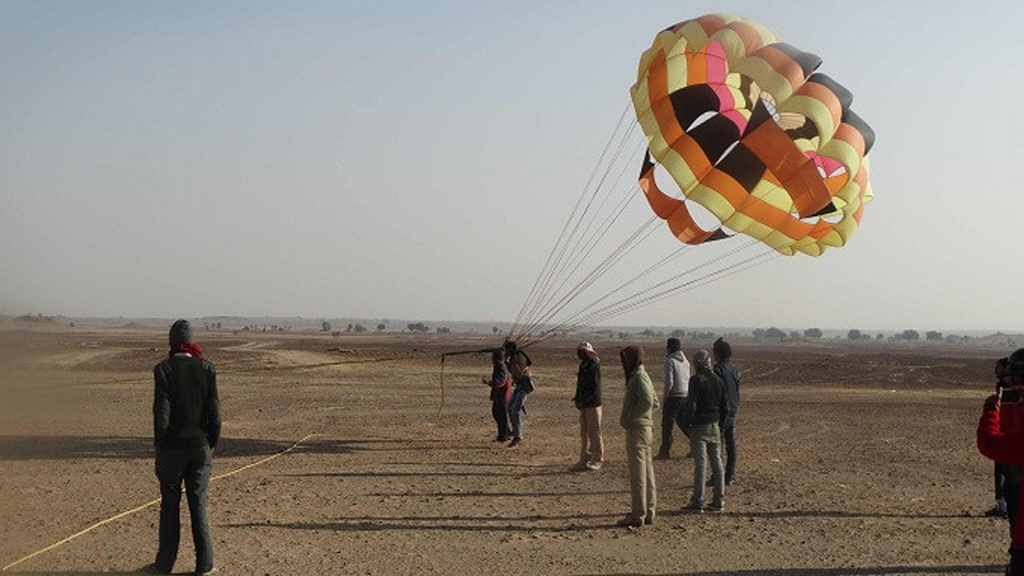 Parasailing/Paragliding
In the last decade or so, Jaisalmer has become a haven for adventure sports. Parasailing and paragliding have caught on well because of the high winds and open land. This makes for perfect runways and landing strips. For those wanting to explore Jaisalmer like a bird, parasailing and paragliding are a must-try.
Quad Biking
The Sam Sand Dunes are perfect for quad bike junkies, and you can zip over these sand hills and have a breath-taking adventure out in the desert. The open spaces, extended horizon, and four-tire vehicles make quad biking a popular activity for travellers in Jaisalmer. There is something deeply satisfying about going full throttle up a sand dune!
Dune Bashing
If you really want to get your adrenaline pumping, a spot of dune bashing should be on your bucket list. A sport-utility vehicle is driven by a professional who will have you on the edge of your seat as he makes hairpin turns, jumps over low-lying dunes, and bashes the dunes. The perfect sport for a thrill seeker in Jaisalmer.

2Magical desert camping and camel safari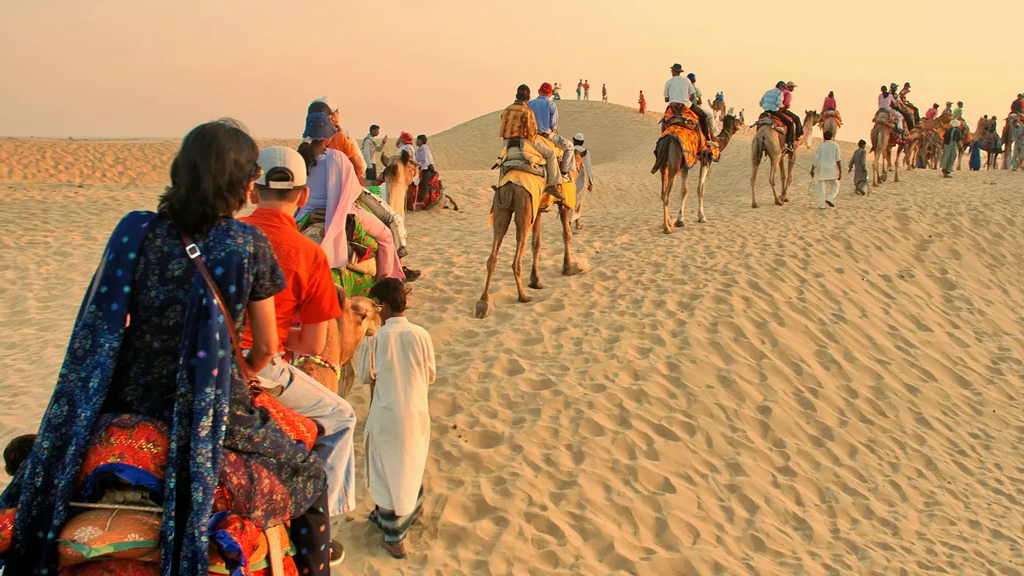 An overnight camping trip in the desert is one of the most exhilarating things to do in Jaisalmer. If you're an experienced trekker, sign up for a camping trip that involves just the bare essentials. Keep in mind, camping in the desert is very different from the mountains. At night, the temperatures drop drastically and you should carry enough woollens. However, the life of a temporary nomad is enthralling, to say the least.
First-timers can sign up for deluxe camping trips that provide you with tents with all the amenities you could think of. This way you can enjoy the best of the desert landscape without roughing it out. Keep in mind these luxury camping safaris are no less authentic, and you're bound to have a memorable experience, albeit at a slightly higher rate. Most of these camps are located in and around Sam Dunes or the village of Khuri, 45kms away, and slightly less touristy.
A camel safari is enjoyable because you get a great view of the dune and the surrounding area while atop the Ship of the Desert. A lot of people will warn you that camels can be dangerous, but they're usually quite docile. Booking a camel safari from an experienced provider will ensure you have best camel safari experience. Make sure you lather on that sunscreen, and don't forget your sunglasses.

3Explore the palatial mansions of Jaisalmer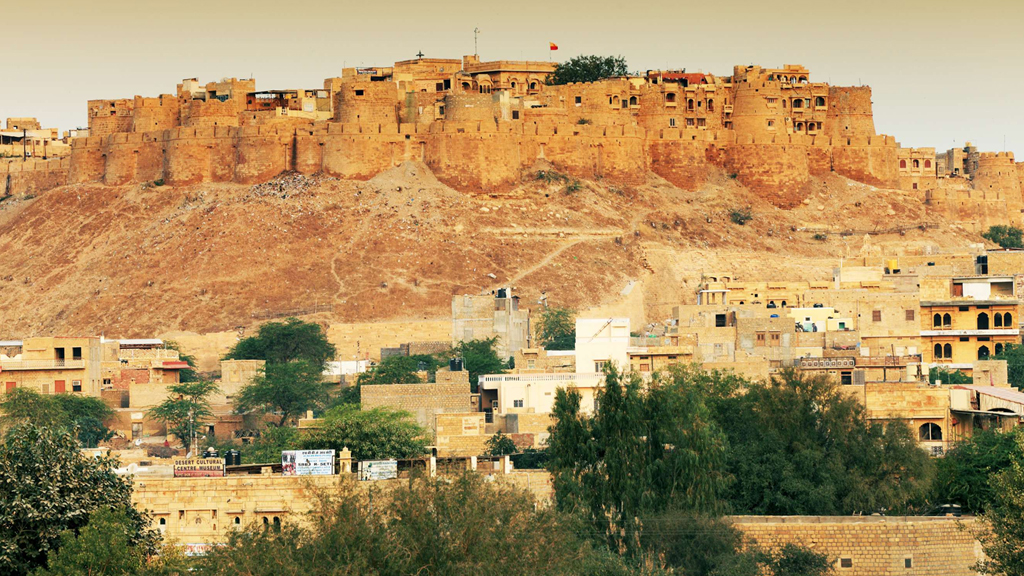 Jaisalmer is not all about camel safaris. The city exudes history at every turn, and the havelis are a must for those interested in the past glory of Jaisalmer's wealthy residents.
The Patwa brothers were jewellery and brocade merchants who constructed a five-sectioned intricately designed mansion, that is easily one of the most beautiful havelis in Jaisalmer. Make sure you walk all the way up to the roof that offers a sweeping view of the fort. The external walls of this mansion have beautifully designed balconies and windows. Patwa ki Haveli is the crowning jewel of palatial mansions in Jaisalmer.
The two wings of Nathmal ki Haveli was separately designed by two brothers, and the resulting mansion is Rajasthani architecture at its best. This haveli is still inhabited and the one reason to enter its gates is to view the gold-infused paintings on the first floor. Also check out the yellow sandstone elephants that stand guard at the entrance.
Salim Singh ki Haveli stands out for its unique architectural style that includes narrow lower floors and sprouting arched balconies above. The peacock brackets on the roof look like they're ready to fly away, and the 38 balconies are all designed differently. When it comes to aristocratic houses in Jaisalmer, Salim Singh ki Haveli is easily the most distinctive of them all.

4Experience the Jaisalmer Desert Festival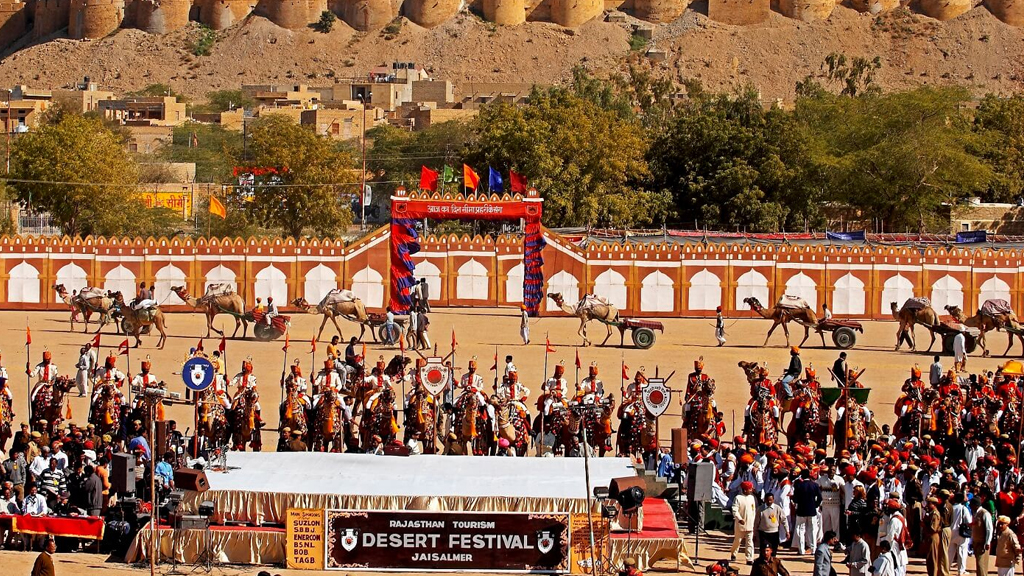 This 3-day festival that takes place in January or February will ensure you get a feel of Rajasthani culture and more. Imagine an extravaganza of camel races, turban-tying competitions, and folk performances all rolled into one in and around the Golden City. Any Jaisalmer trip that coincides with this festival is bound to be off the hook because of the culture on offer.
Make sure you don't miss out on the Fire dancers and the Gair performances. These are age-old dances that have been passed down and shed light on the rich traditions of western Rajasthan. Planning your Jaisalmer vacation around this time is a great idea because you get to witness the history and culture in kaleidoscopic motion.

5Explore the stunning beauty of Jaisalmer Fort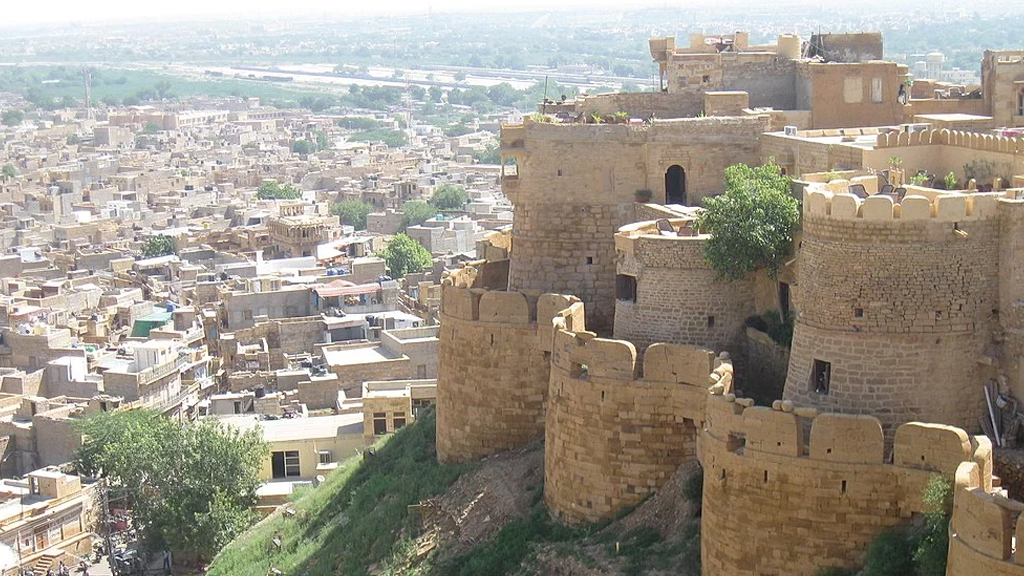 Besides the architectural beauty of Sonar Quila (Golden Fort), the first thing that strikes you is that nearly a quarter of Jaisalmer's population still resides within the walls of this ancient bastion. The Jaisalmer Fort's history is rich and varied, and to this very day, it continues to thrive as a residence.
A UNESCO World Heritage Site, you enter this fort through gigantic gates and reach the inner courtyard. Looming over this open space is the Maharaja Mahal, a complex network of palatial mansions and balconies.
Beautiful photographs of the entrance ramp and town can be clicked from the Diwan-i-Khas (Hall of Private Audience). Don't leave the fort without checking out the Jain temples constructed between the 12th and 16th century. The adventurous things to do in Jaisalmer might be many, but no trip is complete without a thorough exploration of Jaisalmer Fort.
If you're visiting during the winters, take the 15 minute stroll to Gadi Sagar Lake. A tranquil reservoir constructed in 1367 offering picturesque boat rides to tourists.

6Exploring the spooky ruins of Kuldhara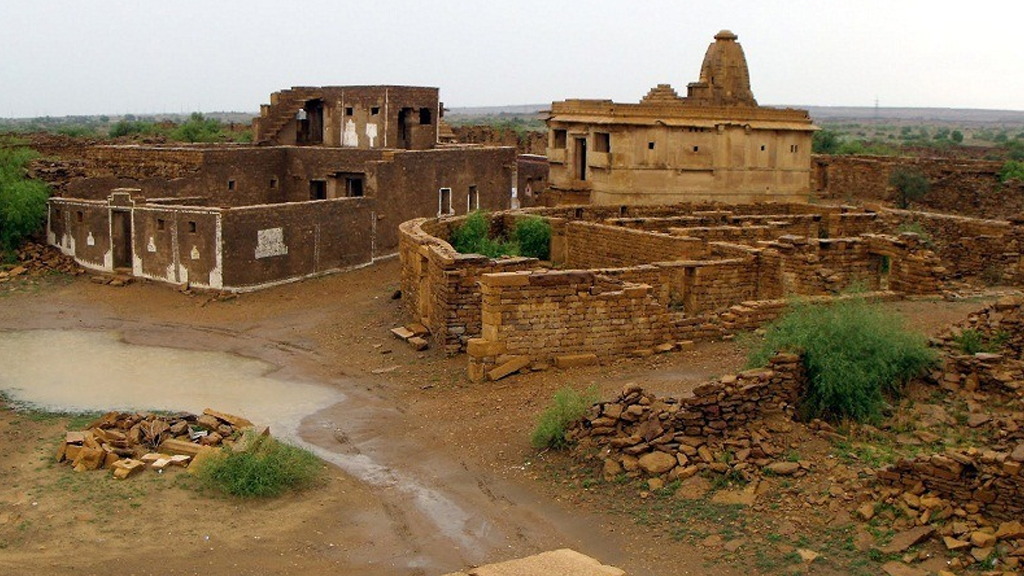 Legend has it that a Jaisalmer minister wanted to forcibly marry the daughter of Kuldhara village's headman. Instead of giving in to his demands, the entire village decided to leave but nobody know where they all vanished! This tory from over 300 years ago is what draws people to the ruins of Kuldhara, and you can view the once prosperous homes of the villages, now abandoned.

7Get lost in the street markets of Jaisalmer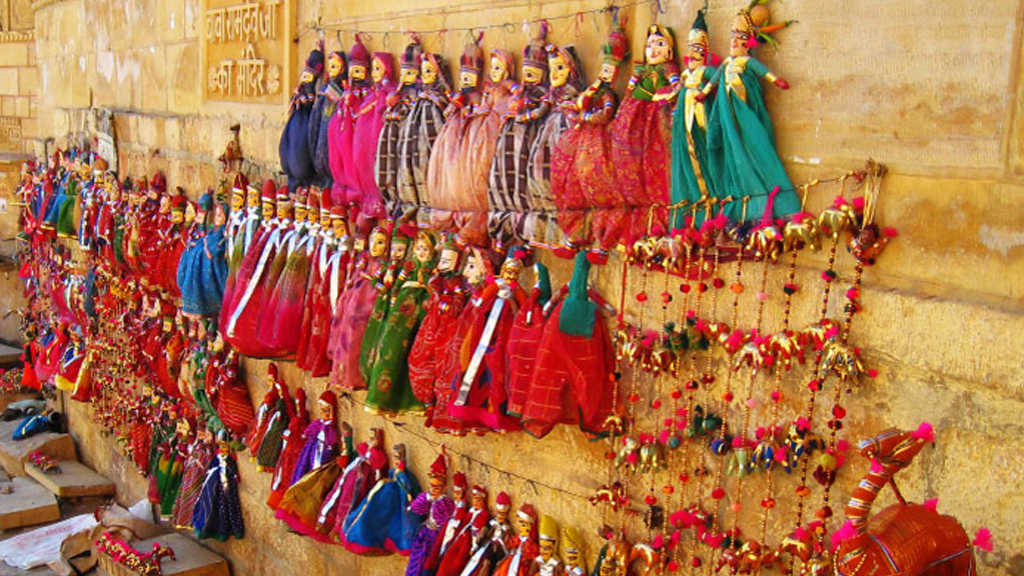 The ancient Pansari Bazaar is where dedicated shopaholics land up to buy camel hide products, Rajasthani handicrafts, ethnic clothing, handmade puppets, and local home décor items. For a traveller out to purchase Rajasthani jewellery, Sonaron ka Baas is your best bet. Oxidised silver ornaments, stone-engaved earrings, and locally-made necklaces and rings are on offer here.

8One-of-a-kind nature safari at the Desert National Park & Sanctuary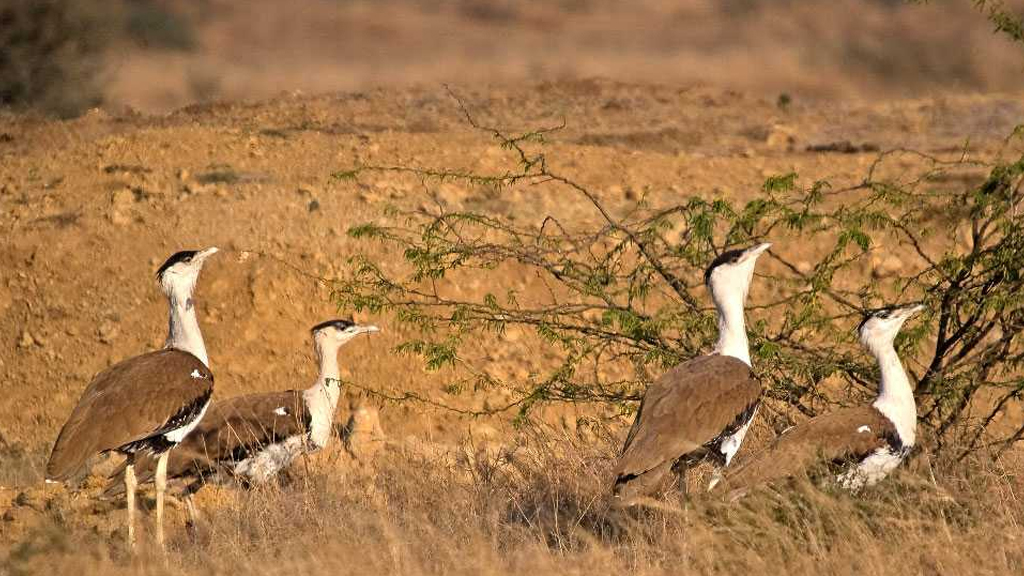 The semi-arid topography of this park makes it a must-visit for nature lovers looking for a unique wildlife experience. This park was brought into being in order to safeguard the fragile nature of the Thar ecosystem. The Desert National Park has also done a lot of good work protecting the Great Indian Bustard, the state bird of Rajasthan. It is also the only location in Rajasthan where khejira (state tree) and rohida (state flower) exist naturally. Where else can you see a national park devoid of lush vegetation and yet housing some of the most resilient flora and fauna in the country?
The animals on view range from desert fox and blackbuck to monitor lizard and scaled viper. For those who have seen enough of Ranthambore, a trip to the Desert National Park in Jaisalmer will give you a glimpse of wildlife existing in the most challenging of geographical areas.