BUDGET RAJASTHAN TOUR PACKAGES

Welcome to eRajasthan budget Rajasthan tour packages page. Here you will find various options and itineraries for cheap and budget Rajasthan holidays. We have created these itineraries based on high demand of international and domestic travellers, and covered all popular destinations which are high in demand among travellers.
If you are crazy about heritage, culture, adventure or food tourism, then I can bet that state of Rajasthan will not disappoint you. Humungous forts of Indian maharajas in Jaipur, beautiful historic lakes in Udaipur, beautiful golden deserts of Jaisalmer and wildlife of Ranthambore, Rajasthan has flavours of everything you can imagine in your holidays.
Rajasthan is a big state with more than 25 cities. You cannot really visit all cities in your single visit. It is important that you plan your Rajasthan holiday itinerary in a way that you make the most of your valuable time and take memories for lifetime. To make your life easier, we have handpicked some of the best itineraries. We have planned these budget Rajasthan tour packages using our 15 years of Rajasthan travel experience.
If you are someone from India, planning for a short 3 – 5 days holiday or a foreign traveler (from US, UK, Australia etc) who is looking for a long 15 days tour, you will find something for everyone in our handpicked cheap and budget Rajasthan tour packages.
Explore Now!
POPULAR RAJASTHAN HOLIDAY PACKAGES

Tour Plan 1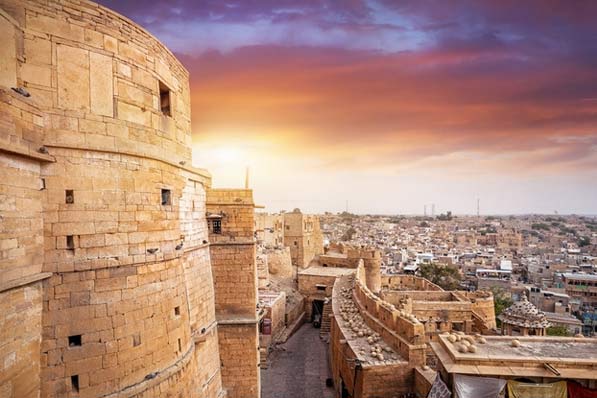 Duration : 04 Nights / 05 Days
Destination Covered : Jodhpur – Jaisalmer
Tour Plan 2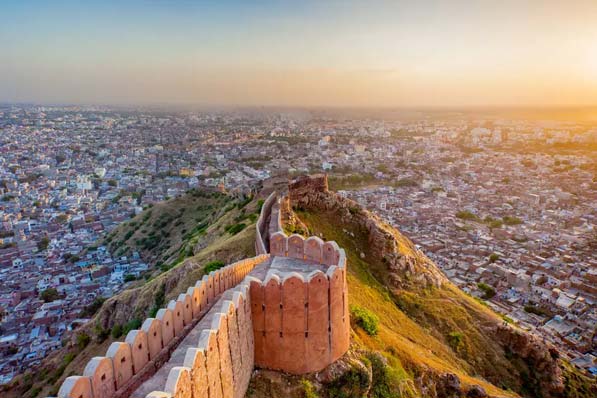 Duration : 04 Nights / 05 Days
Destination Covered : Jaipur – Udaipur
Tour Plan 3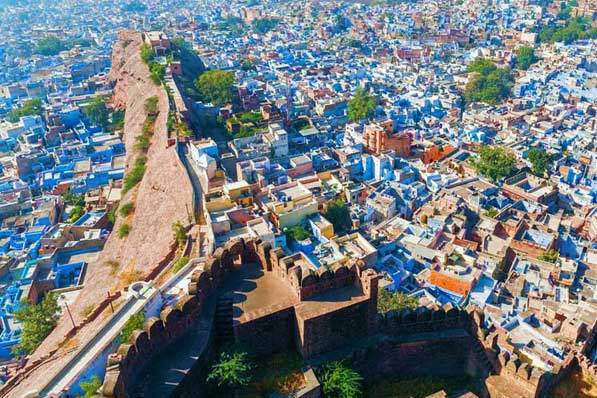 Duration : 04 Nights / 05 Days
Destination Covered : Jodhpur – Udaipur
Tour Plan 4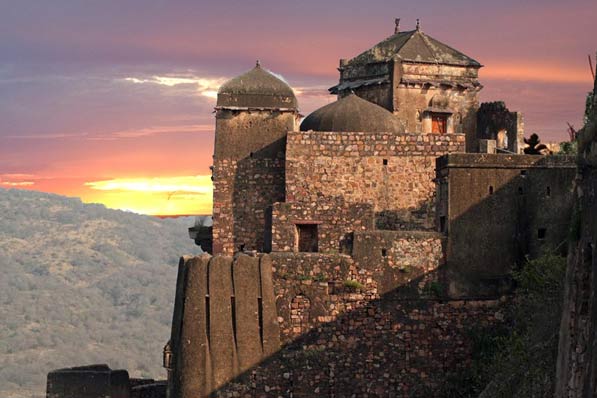 Duration : 04 Nights / 05 Days
Destination Covered : Jaipur – Pushkar – Ranthambore
Tour Plan 5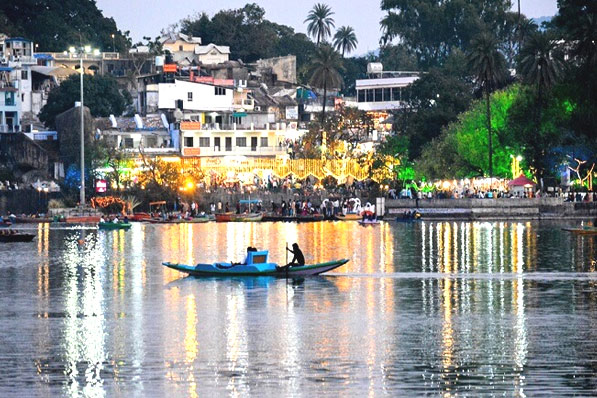 Duration : 05 Nights / 06 Days
Destination Covered : Udaipur – Mount Abu – Jodhpur
Tour Plan 6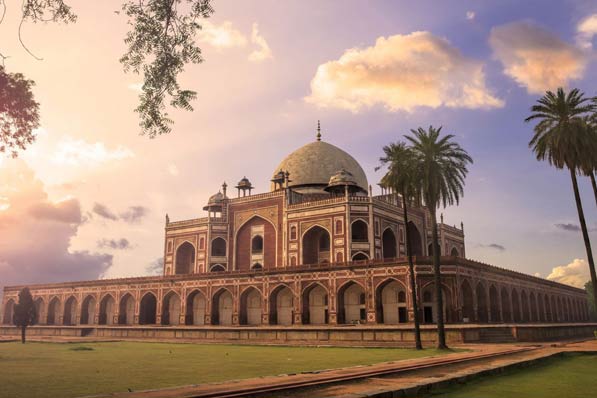 Duration : 05 Nights / 06 Days
Destination Covered : Delhi – Jaipur – Agra
Tour Plan 7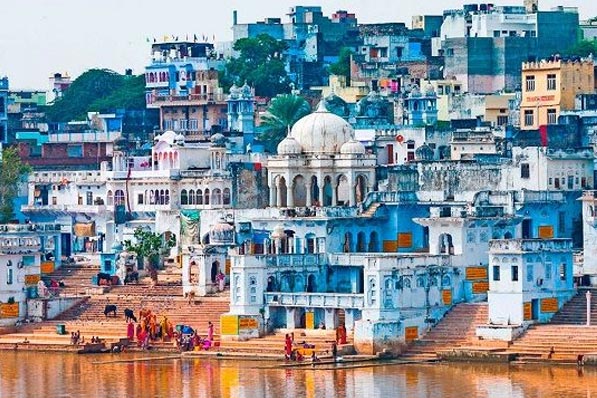 Duration : 05 Nights / 06 Days
Destination Covered : Jaipur – Udaipur – Pushkar
Tour Plan 8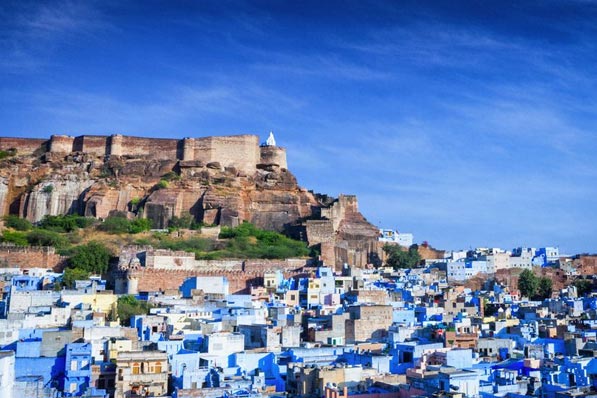 Duration : 06 Nights / 07 Days
Destination Covered : Jaisalmer – Jodhpur – Udaipur
Tour Plan 9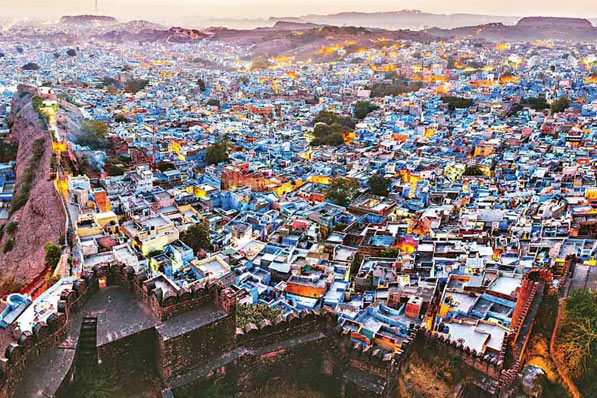 Duration : 06 Nights / 07 Days
Destination Covered : Jaipur – Jodhpur – Udaipur
TourPlan 10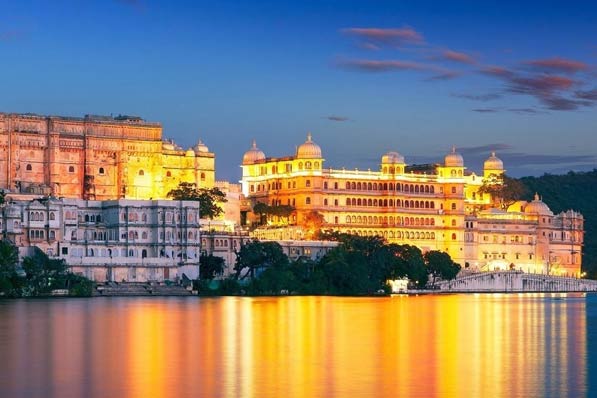 Duration : 06 Nights / 07 Days
Destination Covered : Jaipur – Jodhpur – Jaisalmer
Tour Plan 11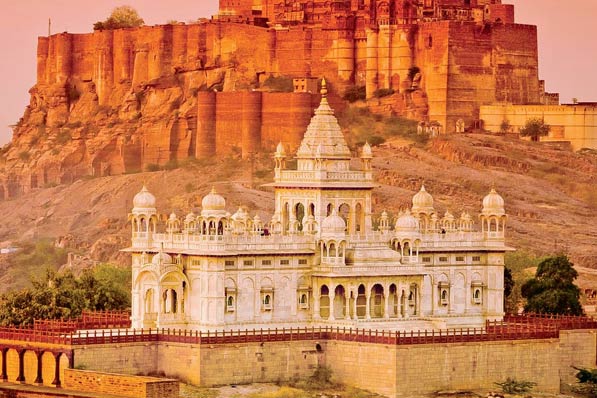 Duration : 07 Nights / 08 Days
Destination Covered : Jaipur - Jodhpur - Jaisalmer - Udaipur
TourPlan 12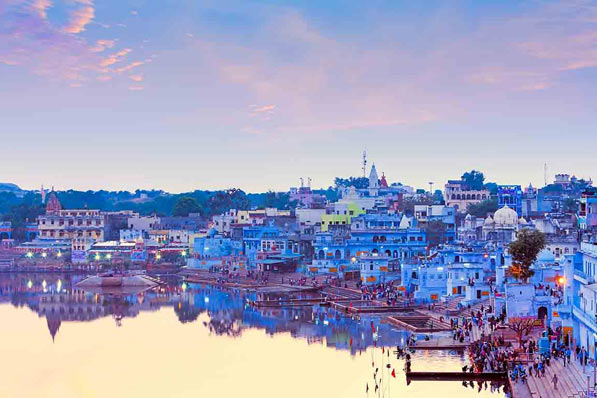 Duration : 07 Nights / 08 Days
Destination Covered : Jaipur – Pushkar – Jodhpur – Udaipur
Tour Plan 13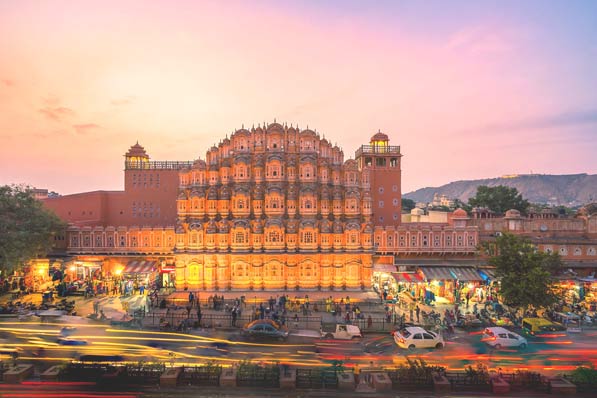 Duration : 09 Nights / 10 Days
Destination Covered : Jaipur – Udaipur – Mount Abu – Jodhpur – Jaisalmer - Pushkar
Tour Plan 14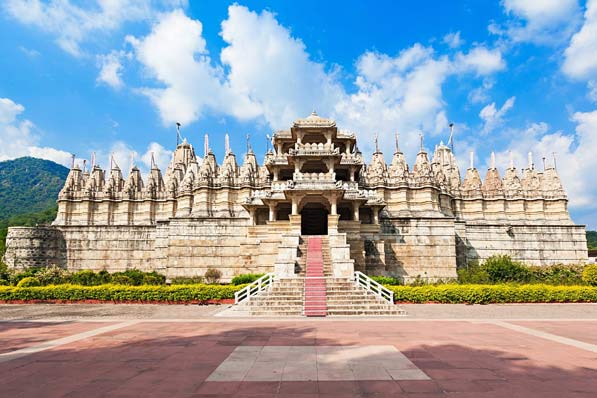 Duration : 09 Nights / 10 Days
Destination Covered : Pushkar - Jodhpur - Jaipur - Mount Abu - Ranakpur - Udaipur - Delhi
Tour Plan 15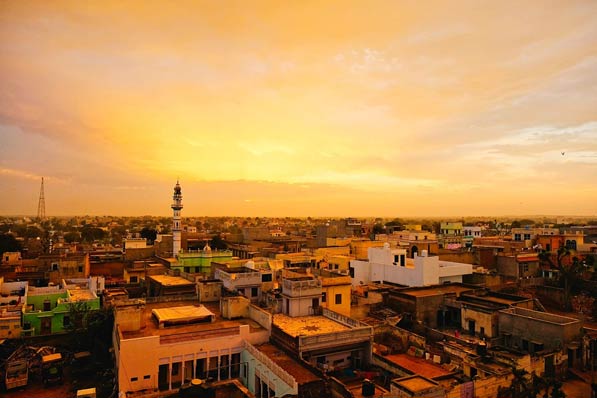 Duration : 12 Nights / 13 Days
Destination Covered : Delhi - Bikaner - Mandawa - Jodhpur - Ranakpur...
POPULAR RAJASTHAN TOUR PACKAGES FROM CITIES

FREQUENTLY ASKED QUESTIONS

All that you should know about the mystic land, Rajasthan!
+
How to book a tour for Rajasthan?
+
Where is Indian State Rajasthan found?
+
What are the popular destinations and when is the best time to visit them?
+
What are the renowned destinations for a holy pilgrimage in Rajasthan?
+
What are the popular sightseeing and heritage attractions in Rajasthan?
+
What are the popular shopping Spots in Rajasthan?
+
Get in touch with us! Here's why?
PLACES TO VISIT

Hawa Mahal, Jaipur:The Hawa Mahal in Jaipur is located in the heart of the city. The highlight of the place is that it consists of 953 windows in total and hence the name "Hawa Mahal". The pink and red sandstone architecture is something that will attract you further.
Mehrangarh Fort, Jodhpur:Mehrangarh Fort is one of the largest forts in the country and is located at the top of a 410 feet elevated hill. The fort includes a museum, which exhibits various belongings of the royals.
Badi Lake, Udaipur:If you want to leave back the hustle bustle and relax beside the shore of a lake, then Badi Lake is the place to be at. It is surrounded by mountains all around, which makes the place the most peaceful place in the city.
Ranthambore National Park, Ranthambore:The Ranthambore National Park is known for the sightings of the Royal Bengal Tiger. This enormous park has an extensive life of flora and fauna that it houses and is considered to be one of the biggest parks of the state.
Jantar Mantar, Jaipur:Out of the 5 observatories in India, Jantar Mantar is the biggest one. It is said that the place overlooks a thousand of tourists from all over the world. It is a must-visit.
Dilwara Temples, Mount Abu:Although the Dilwara Temples are known to be a pilgrim spot for the Jains, it overlooks tourists that come there just to witness the architecture. Each pillar of the temples boasts of intricate carvings that add to the aura of the place.
Brahma Temple, Pushkar :The temple is only Brahma Temple in the state. It is known to be a very auspicious temple in Pushkar and many tourists visit it for spiritual guidance and blessings.
Chittorgarh Fort, Chittorgarh :The Chittorgarh Fort is one of the largest forts in India and is also a world heritage site. It was initially the capital of Mewar and is now situated in Chittorgarh. The fort has a rich history and its architecture is worth having a look at.
City Palace, Udaipur:The City Palace of Udaipur is the pride of the city. It's Mughal and Rajput architecture is praised even till date. The complex is so huge that it consists of various gardens, buildings and palaces within the compound.
Umaid Bhavan Palace, Jodhpur:The Umaid Palace is known to be the most beautiful palace in India. In fact, it is now a hotel, which is voted as the Best Hotel in the world. The beauty of the place is admirable.
Jaisalmer Fort, Jaisalmer :Also known as the Sonar Quila, the Jaisalmer Fort stands tall right in the heart of the city. It displays brilliant craftsmanship and you will notice the intricate carvings as you take a tour of the fort. The Fort is one of the most renowned forts in the entire world.
Sajjangarh Palace, Udaipur:The palace is also called the Monsoon Palace. The fort is located on a hill that overlooks the entire city of Udaipur. It was built by the king of that time to spend time amidst the monsoon clouds.
THINGS TO DO

Choki Dhani, Jaipur:Choki Dhani is a restaurant in Jaipur that not only serves authentic Rajasthani food but also has different activities to try your hand at. There is a traditional dance performance, pottery making activity, puppet show, etc.
Bapu Bazaar Shopping Tour, Jaipur:The shopping tour is one of the most important things to do in Rajasthan. If you have not bought traditional products from the state then your trip is considered incomplete. Bapu Bazaar is the perfect place to explore the local items of Rajasthan.
Zip Lining Activity- Neemrana Fort, Neemrana:Zip lining activity involves sliding from a higher altitude to a lower altitude. For this activity, Neemrana Fort is the perfect place because it gives you the view of the entire fort and the city from up on the zip. The thrill is something you must experience.
Elephant Ride – Amer Fort, Jaipur:If you aren't a fan of hiking up a hill then get on the back of an elephant who give you a lift. Yes! You can enjoy an elephant ride just before you enter the Amer Fort. The ride is a fun thing to try out.
Vintage Car Rally, Jaipur:In the vintage car rally, you will get to witness a number of antique and vintage cars. Most of these cars belong to the rulers of Rajasthan and now are presented for viewing of the public in the rally. It is a treat for automobile lovers.
Game of Royal Elephant Polo, Jaipur:You must enjoy the game of polo, which is played by sitting on the back of an elephant. The game is only played in Rajasthan and is mostly played by the rulers and high society members of the city.
Bird Watching, Bharatpur:One can go bird watching at the Bharatpur Bird Sanctuary because the place houses many different kinds of birds. It also overlooks a number of migratory birds that are often never found in India. One of them is the Siberian Crane.
Adventure Sports, Jaisalmer :You must try your hand at the adventure sports in Jaisalmer. At the Thar Desert, you will find a number of activities to choose from, ranging from Dune Bashing to Para Gliding and Desert Safari to Camping.
Camel Safari, Pushkar:One fun thing to do in Pushkar is the Camel Ride. The camel ride at the desert is an experience in itself that you will not forget for years to come.
Boat Ride – Fateh Sagar Lake, Udaipur :The boat ride across Fateh Sagar Lake is one of the most enjoyable things to do in the city. The boat ride takes you right in the middle of the lake from where the view is adorable.
BEST TIME TO VISIT

Undoubtedly, winter is the best time to visit Rajasthan. This is the time when the temperature is at its lowest level.
Even during the day, the weather is bearable to go for sightseeing. Even the nights are relatively cooler. In fact, during this time one can also explore the desert regions like Jaisalmer, Jodhpur, and Bikaner. In addition to that, a maximum number of festivals in Rajasthan is celebrated during the winter months. Also, outdoor adventure activities can be enjoyed to the fullest during these months.
HOW TO REACH: FOR INDIAN CITIZENS, FOR INTERNATIONAL TRAVELLERS

By Air:In Rajasthan, there are three airports, in Udaipur, Jaipur and Jodhpur. Out of which, Jaipur is an international airport. The airport has access to several flights and it boosts the tourism of the state.
By Road:One can travel by road along the NH8 highway. The National Highway of Rajasthan is around 5655km while the State Highway is of 8627km. This can be one an option if you are looking for Budget Rajasthan Tours.
By Rail :Rajasthan has a huge train connectivity. It has direct superfast trains and other express trains from cities like Mumbai and Delhi. The cities like Jodhpur, Jaipur, Bikaner and Udaipur are connected to these trains.
CULTURE OF RAJASTHAN

Rajasthan – "Land of the Kings".
In fact, initially, it was called the Rajputana. The culture of Rajasthan is very rich and this is because over the years it has been ruled by various kings including the Rajput, Marathas and even Muslim rulers. This has resulted in Rajasthan, bearing numerous beautiful forts with a wide variety in its architecture and diverse language and culture of its people.
The state is famous for its prestigious history and its various customs and traditions. The forts and palaces of the state truly give you an insight into historical India and its diversity.
FOOD OF RAJASTHAN

Dal Batti Churma:This Rajasthani dish needs no introduction because it is famous throughout India. Dal Batti Churma is known for its crunchy battis that are dipped in bowl full of ghee along with spicy dal and sweet churma. It is something you will relish.
Mohan Thaal:Mohan Thaal is known as the royal dessert of the royal state. It amazes the taste buds of food connoisseurs. It is a sweet dish prepared from besan and dry fruits.
Laal Maas:Laal Maas is so famous that it is a reference point for Rajasthan in so many movies, for example in Dhadak. Laal Maas gets its red colour from the hot red chillies. It is a combination of meat cooked in a hot gravy of tomatoes, chillies and sizzling spices.
Mawa Kachori :Sweet Kachori is a legit thing in Rajasthan and that is what Mawa Kachori is all about. The Mawa Kachori from Jodhpur is a must try dish. They are stuffed with Mawa along with crispy dry fruits.
Mirchi Bada:A snacky delight of Rajasthan is the Mirchi Bada. It is the perfect partner of the morning or evening tea. They are spicy and when served hot, it tastes even better.
Kalakand:The state is also famous for its dish called the Kalakand. It is an ancient sweet dish that is best served in Alwar.
Pyaaz Ki Kachori :This dish is the most common breakfast snack in Rajasthan. The Kachoris are stuffed with onions, spices and garnished with chutneys and curd.
Gatte:One of the typical Rajasthani food platter dishes is Gatte. A platter is considered incomplete without Gatte. Rajasthan has a variety of Gatte preparations that range from gravy's to rice dishes.
Jaljeera:A refreshing drink available in Rajasthan, especially to beat the heat is Jaljeera. This tangy drink accompanies the Rajasthani food platter. Its ingredient consists of the mouth-watering Jaljeera.
Masala Chhach:Also known as buttermilk, this beverage is an inseparable part of Rajasthani food culture. Chhach is considered a must-have in the dessert climate. It is also taken after breakfast or with lunch.