11 Things To Do in Jaipur— Explore the Pink City Like A True Traveller in 2019
The capital of Rajasthan epitomises Rajputana splendour with its fort and palaces, pink houses, bustling bazaars and serene lakes. Old Jaipur was painted pink in 1876 to honour visiting British royalty, and the faux-sandstone painted houses stand out in the old quarter.
While Jaipur has turned into a glowing metropolis, its past grandeur still stands strong. As you stare in awe at the ramparts of Amber Fort or explore Jantar Mantar (royal observatory), there is no denying the Pink City's place in the 'Golden Triangle' itinerary.
Jaipur's majestic history makes it the ideal entry point to India's most colourful and vibrant state. Whether you're visiting during the enthralling Kite Festival in January or exploring Amber Fort just after the monsoons, Jaipur will give you the dream holiday of a lifetime!
Here's an infinitely exciting list of things to do in Jaipur, the Pink City and all its historical awesomeness.
Explore Highly Recommended Jaipur Tour Packages for You
Click Here
1Go rustic Rajasthani at Chokhi Dhani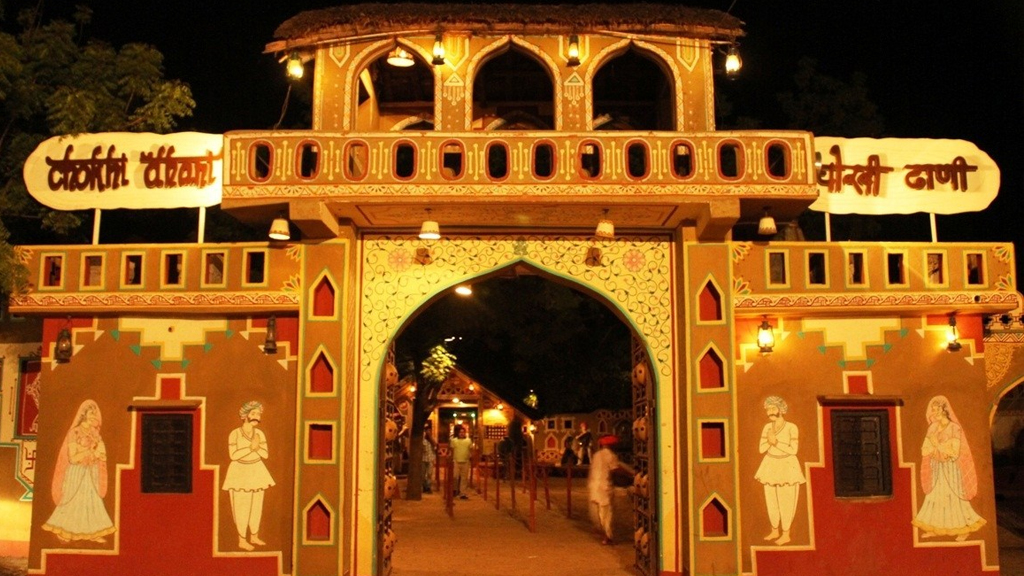 20kms south of Jaipur is the rural replica village of Chokhi Dhani. If you want hands-on experience of rural Rajasthani culture, Chokhi Dhani offers exactly that in the form of traditional musicians and dancers, camel and elephant rides, and scrumptious local thalis.
The open air eating area is perfect to witness a traditional puppet show or a snake charmer, giving visitors a front row glimpse of life in a Rajasthani village.

2Dive into the bustling bazaars of Jaipur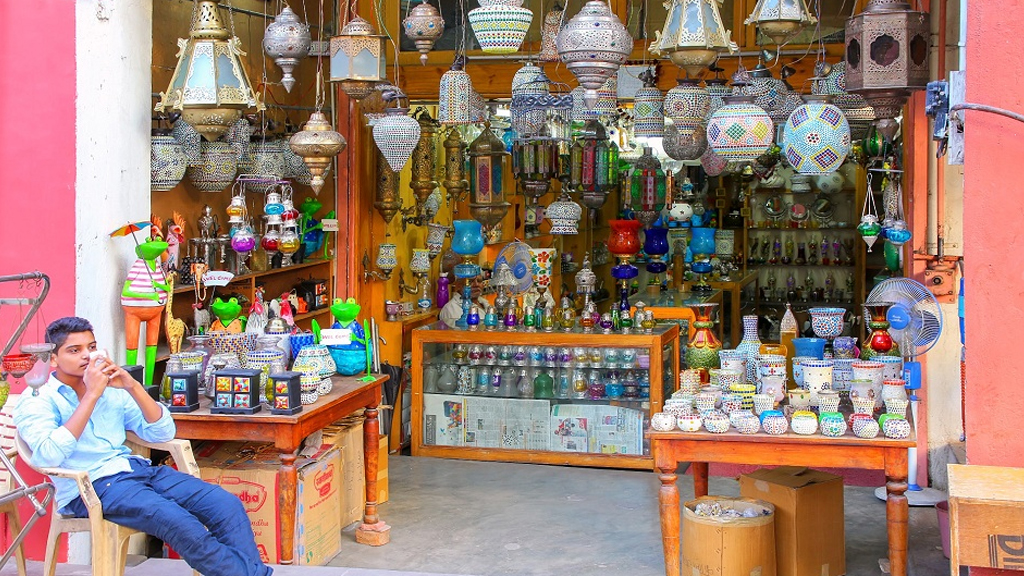 Bapu Bazaar is located in the old city quarters making this an experience of a lifetime. The pink-walled houses blend in with the myriad hues of the shops selling everything from textiles to perfumes, pashmina shawls to ethnic clothing and footwear. Street-side shopping here will see you come across trinkets, jewellery, textiles and locally-made ornaments that make for perfect souvenirs.
One of the oldest street markets in Jaipur is Johari Bazaar that sells all kinds of jewellery studded with semi-precious stones; and traditional silver ornaments. All the jewellery is hand-made, creating a kaleidoscopic experience for shoppers.
If handicrafts are what you're after, Chandpole Bazaar has it all. From expertly carved marble statues, handlooms, and carpets to traditional puppets and colourful local footwear, Chandpole Bazaar is the perfect introduction to the rick craft culture of Rajasthan. Shopping for Rajasthani products should top your list of things to do in Jaipur.
You May Also Be Interested In: "Places to Visit in Jaipur"
Click here

3Take a stroll around Jal Mahal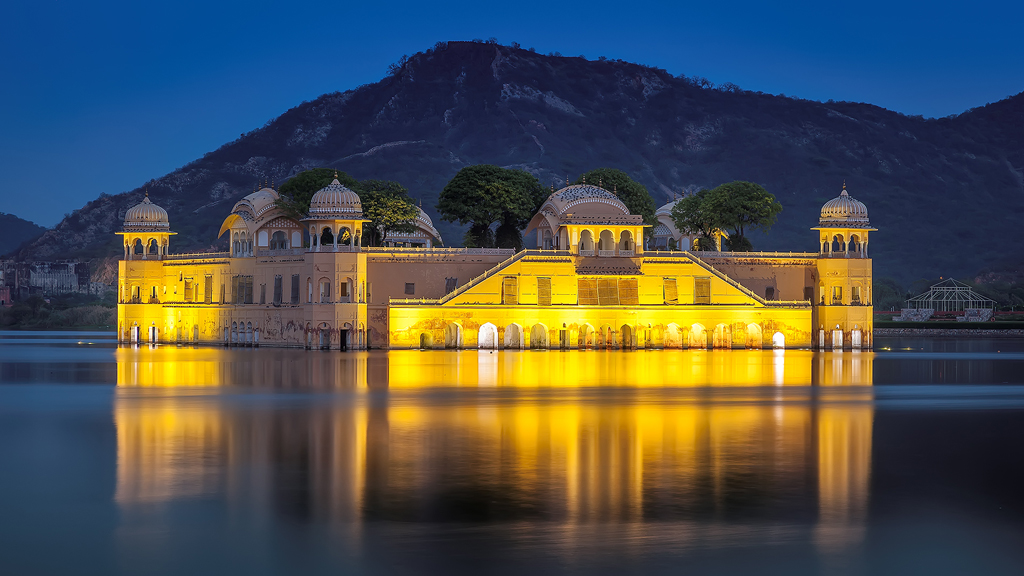 The floating beauty that is Jal Mahal (Water Palace) is a short distance from the royal cenotaphs. Constructed in the centre of Man Sagar Lake, this palace was used as a summer getaway for royal duck hunting parties.
The pink sandstone palatial mansion is lit up in the evenings and is the perfect destination for a sunset stroll. Walk along the banks of this lake, click photographs of Jal Mahal partially submerged under the tranquil waters of Man Sagar, and turn your Jaipur evening into an unforgettable experience.

4An elephant ride to Amber Fort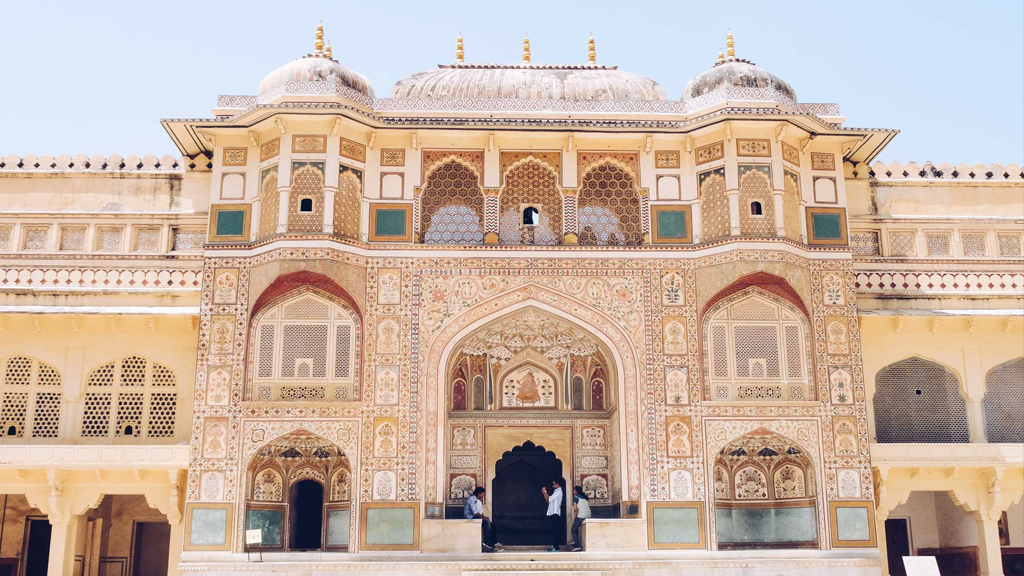 Situated 11kms from Jaipur, this magnificent battlement is fashioned out of red sandstone and white marble. Walking up to the Suraj Pol (Sun Gate) entrance takes around 10 minutes, and a more exciting option is riding atop an elephant!
These gigantic creatures carry two passengers and make the journey a memorable one as they amble up the cobbled street that reaches Amber Fort. The view of the fort's ramparts and the surrounding area from the back of an elephant offers brilliant photo opportunities and you can enter the fort like a king!
You May Also Be Interested In: "How to Reach Jaipur"
Click here

5Cycle your way up to Nahargarh Fort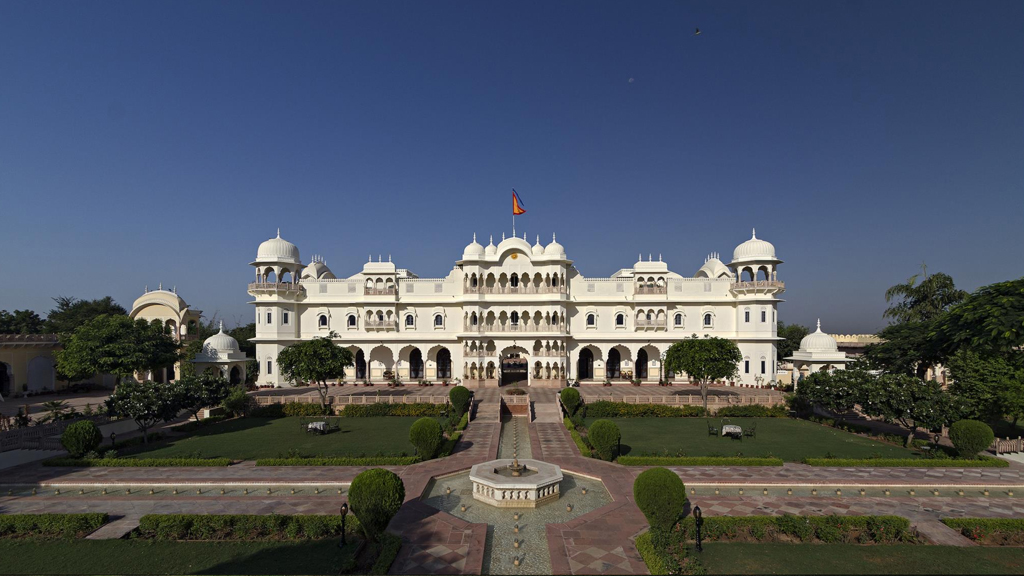 Nahargarh Fort hovers above Jaipur from a northern ridge. Constructed in the 1700s and then turned into the abode of queens in 1868, this fort is the perfect destination for cycling enthusiasts.
Signing up for a cycle tour allows travellers to zip through winding lanes and by-lanes, before taking the 2km upward road that leads to the fort entrance. Imagine pedalling past a beautiful sunset in the backdrop with the Nahargarh Fort's silhouette creating an unforgettable experience!
The best part of a Nahargarh Fort cycle tour is that you get to explore the fort and its surroundings in a completely different manner. Cycling to the fort also helps you stay away from the tourist rush and it's a unique way of experiencing this majestic bastion.

6Satiate your taste buds with traditional Rajasthani cuisine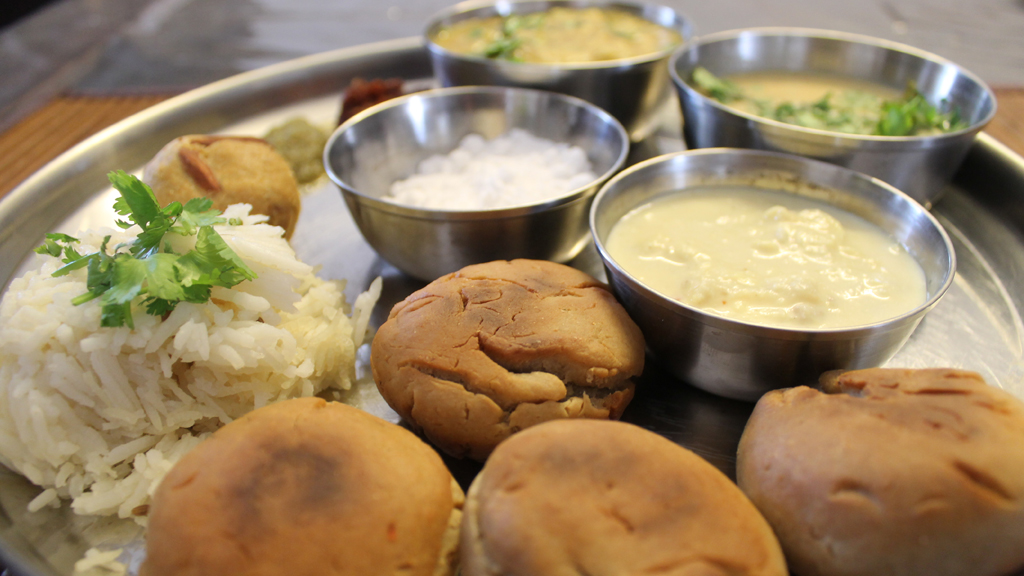 After you've shopped to your heart's content at Johari Bazaar, walk over to Gopalji ka Rasta. This rasta (street) is lined with food vendors offering everything from lassi (milk-based sweet/savoury drink) and rabri (condensed milk dessert) to piping hot kachoris (lentil puffs) and aloo tikkis (potato croquettes). These hole-in-the-wall shops offer the best street food experience in Jaipur.
For the die-hard foodie, Jaipur is where you should sample junglee maas. A tribal recipe from the Aravalli Hills where mutton is slow-cooked in ghee, onions, garlic and red chilli. Keema bati is a snack that consists of flour balls stuffed with spicy minced mutton.
A Jaipur thali is an assortment of dishes served with rotis or parathas. Any foodie worth their salt should try a thali that gives you a taste of the various meat and vegetarian dishes of the region. When it comes to things to do in Jaipur, don't leave without having your fill of the local cuisine.
Planning Jaipur Trip? Know What is the best time to Visit Jaipur
Click here

7Mingle with the spotted cats at Jhalana Leopard Conservation Reserve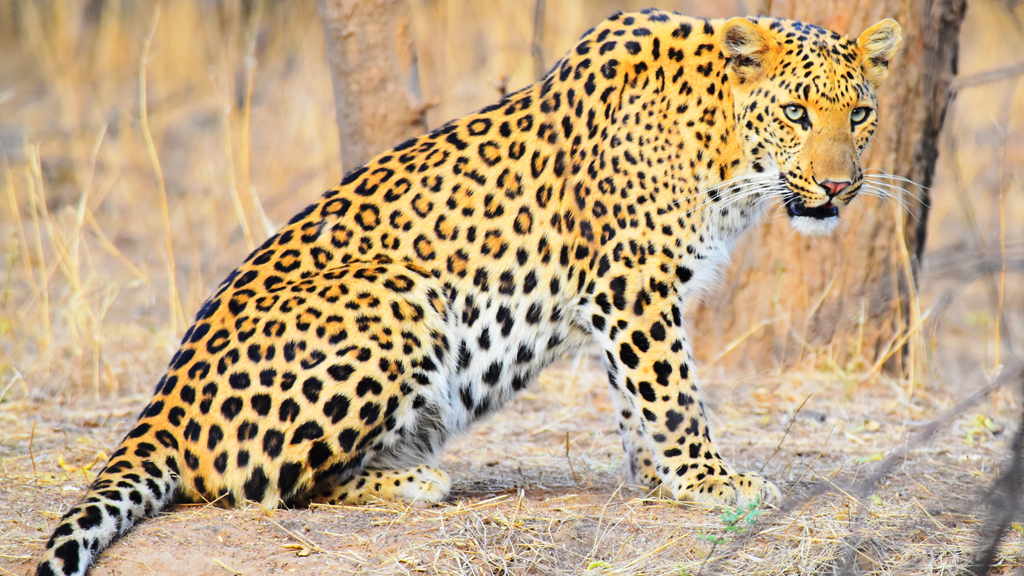 Imagine taking a jungle safari in the heart of Jaipur city? The Jhalana Leopard Conservation Reserve offers nature lovers just that- a jeep adventure that takes you across 20 sq. km. of lush vegetation populated by sleek leopards. The chances of spotting these evasive cats are high at Jhalana, and the reserve is populated with other animals- striped hyenas, spotted deer, langurs, sambhars, Bengal monitors- as well.
Jhalana Leopard Conservation Reserve was the former hunting grounds for the maharajas of Jaipur, and you can visit the three-tiered royal hunting lodge, Shikar Audhi, in the heart of the jungle. Just 11kms from Jaipur, this reserve is perfect if you want to take a break from the hustle-and-bustle of Jaipur.

8Explore the celestial delights at Jantar Mantar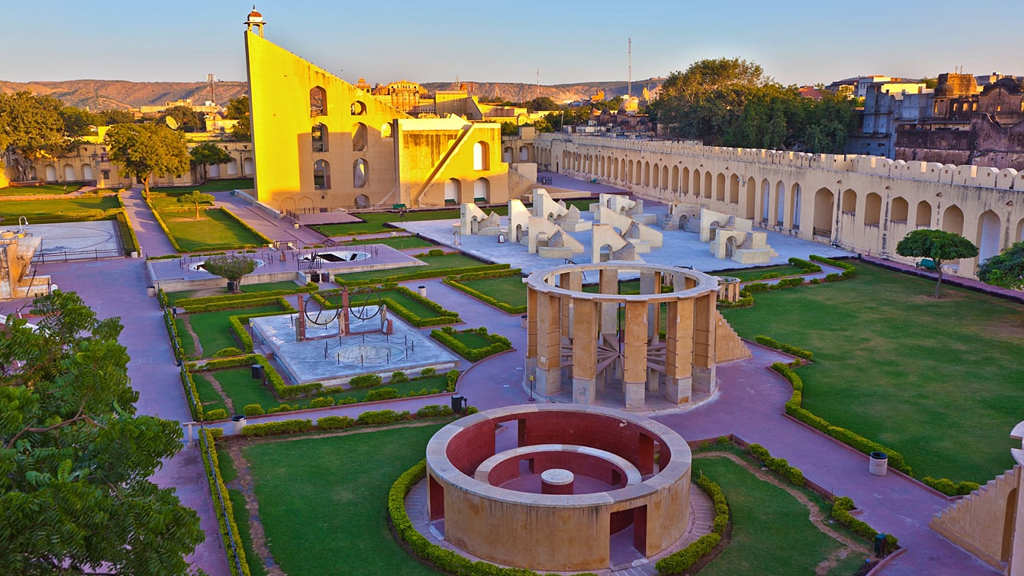 The royal observatory was commissioned by Jai Singh in the mid-1700s and you'll need a couple of hours to explore the mammoth instruments that calculate everything from the position of stars to the altitude of the sun (Ram Yantra)!
Don't miss out on the geometric beauty that calculates the zodiac sign depending on the time of year. This instrument consists of 12 sets, called Rashivalyas Yantra, and is designed so that the sun falls on one particular zodiac sign depending on the month of year. The Brihat Samrat Yantra (King of the Instruments) is a gigantic sundial that will leave you in awe of the maharaja's love for celestial bodies.
Jantar Mantar is a veritable time machine that offers a glimpse into Maharaja Jai Singh's passion for astronomy.

9Lose yourself in the architectural brilliance of Hawa Mahal and City Palace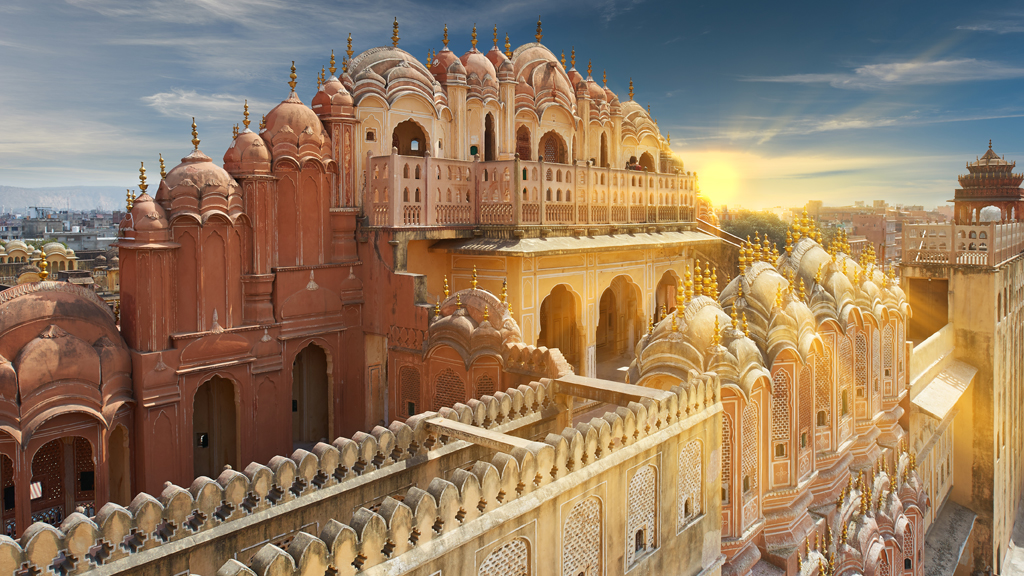 The Hawa Mahal is easily one of the most distinctive structures in Jaipur. Constructed in 1799, this honeycombed, pink-sandstone palace is actually just one room deep and houses a network of walkways and canopies designed for the female members of the royal family to view the city. The shuttered windows creates geometric designs with shafts of sunlight and the upper storey affords brilliant vistas of Siredeori Bazaar, City Palace and Jantar Mantar.
500m away is the City Palace- a sprawling complex of exquisite buildings, courtyards and gardens. Situated right in the centre of the old city, the structures here were constructed starting from the early 20th century, surrounded by a wall built by Jai Singh, the founder of the Pink City. Nowhere else in Jaipur does Mughal and Rajput architecture come together so beautifully as it does in the City Palace. The standout structures are Mubarak Mahal (Welcome Palace), Diwan-i-Khas (Hall of Private Audience), Diwani-i-Am (Hall of Public Audience), the four glorious gates of Pitam Niwas Chowk and the armoury housed in Maharani Mahal (Queen's Palace).
If you're tight on time, Jaipur's royal architecture is epitomized within the walls of Hawa Mahal and City Palace.

10Take a stroll in the royally romantic Sisodia Rani Palace Garden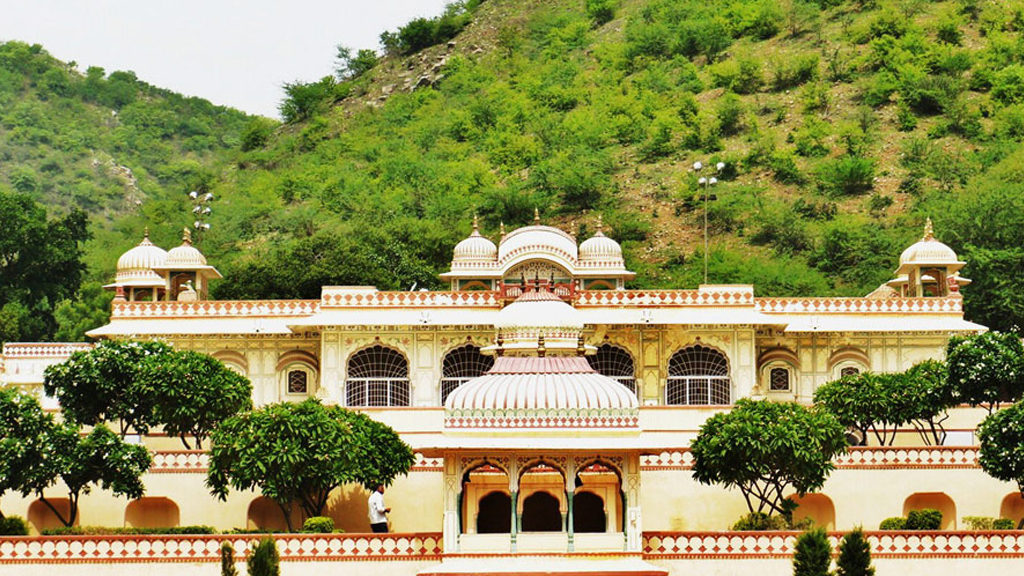 A short drive from Jaipur city is a garden built in 1728 for a queen hailing from the Sisodia Rajput clan. Away from the bustle, the Sisodia Rani Palace Garden has everything a nature lover could dream of- tiny rivulets, fountains, sprawling flowerbeds and pavilions. If you're in Jaipur just after the monsoon, this lush garden comes to life and is the perfect picnic spot.
Jaipur has quite a few gardens one can get lost in. Central Park is the largest one and attracts a number of birdwatchers in the early parts of the morning. The Kanak Vrindavan Garden at the foot of Nahargarh Fort is a sprawling expanse surrounded by the Aravalli Hills. The Jawahar Circle Garden is a great place to try the local street food while taking a stroll along the neatly maintained rabbit paths.

11Discover the ancient artefacts of the Pink City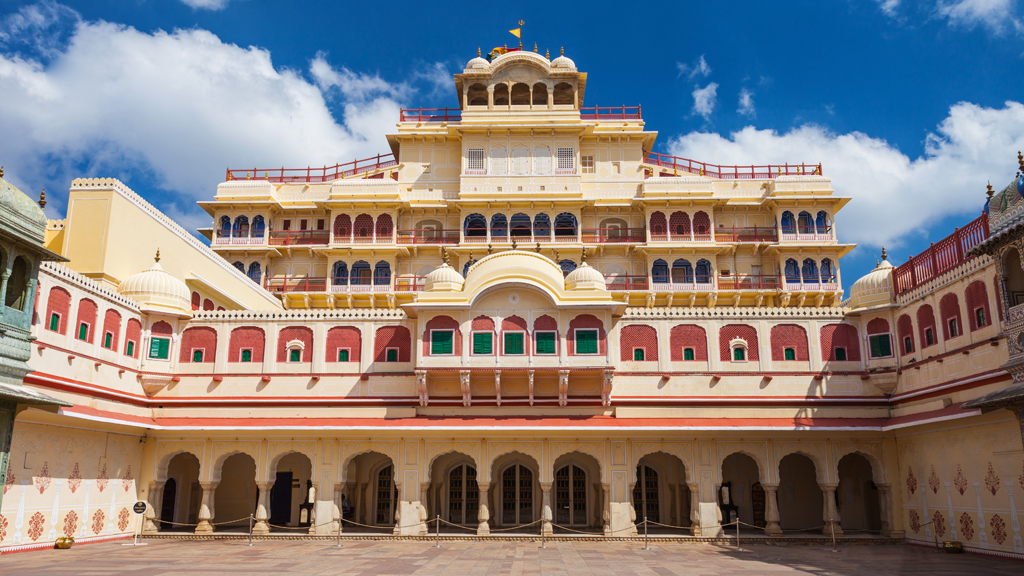 The two museums that should definitely make your Jaipur list are Albert Hall Museum and Anokhi Museum of Hand Printing.
The first thing you notice about Albert Hall Museum (Central Museum) is its exquisite architecture combining Victorian and Islamic elements. Inaugurated in the late 1800s, the Albert Hall Museum might look like a colonial structure, but it houses an inexhaustible collection of Jaipur's royal artefacts. You will be mesmerized by the miniature paintings, royal costumes, dioramas, hand-built weaponry, and musical instruments. A bizarre addition is an Egyptian mummy!
After you're done exploring Amber Fort, make a pit stop at the Anokhi Museum of Hand Printing. The museum is doing its part to preserve the rich history of hand block printing and ethnic handicrafts of Rajasthan.
Jaipur is a city of many delights. Visit the quaint Indian Coffee House, on Mirza Ismail Road, that has been serving customers since 1962. The dark wood furnishings, cane chairs, muted lighting and sharply dressed waiters form a retro time capsule within the metropolis. Ravindra Manch is one of the oldest theatres in Jaipur and hosts a number of spell-binding performances.
The Pink City will enthral every traveller that enters its walls and you can find a host of things to do in Jaipur.