Best Time to Visit Bharatpur
Bharatpur is the eastern gateway of Rajasthan, and back in the day, it held a vital position among the princely desert states. Today, it is not a popular tourist destination and that's what makes it all the more unique within Rajasthan. If you're after a laidback Rajasthan experience, Bharatpur is where you should land up. The 18th century Lohagarh Fort is a history lover's delight while the Keoladeo National Park is a nature enthusiast's paradise.
According to the Mahabharata, Bharatpur was founded in the 5th century B.C. it fell under the Matsya kingdom, one of the 16 important mahajanapadas (great kingdom). The city gets its name from Bharat, Ram's younger brother.
Maharaja Suraj Mal defeated Khemkharan, the local chieftain, and took control of Bharatpur. He went on to build the palaces and forts, with a view to making Bhratpur an impenetrable kingdom. Bharatpur's many historical attractions seep with history.
The best time to visit Bharatpur is in the winter and monsoon. It is a quaint little city that should not be skipped.
1Winter in Bharatpur (October to February)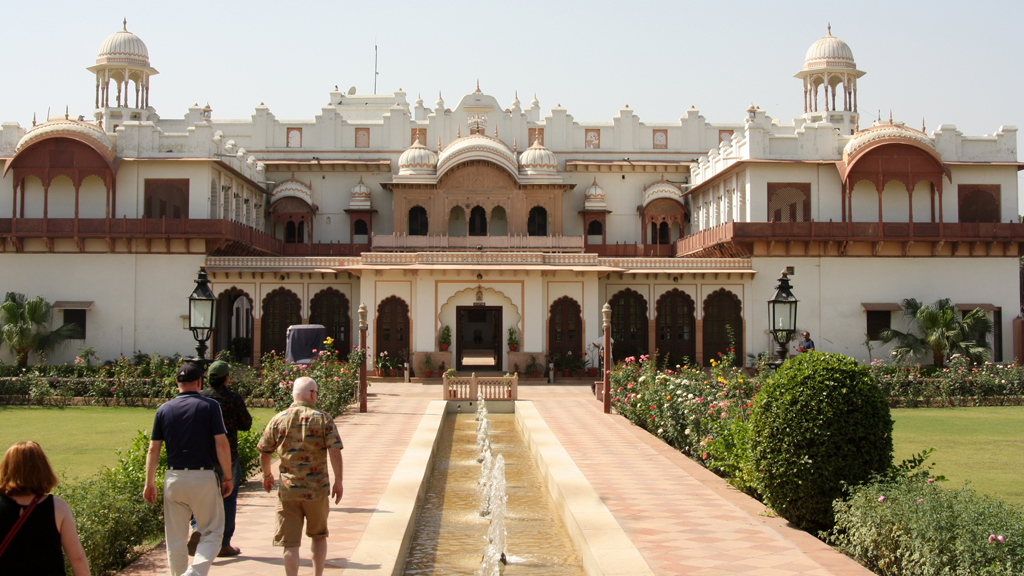 For those looking for a quick trip to Bharatpur, October is a good time to land up. The temperature varies between 21°C and 34°C. Since this is post-monsoon, the weather is quite bearable and exploration is pleasurable.
November through January is the best time to visit Bharatpur. 3kms from Bharatpur is the Keoladeo Ghana National Park, home to over 300 species of birds. Birdwatchers, both amateur and seasoned, will have a great time here during the winter months spotting a host of migratory birds. don't forget your binoculars!
The temperature from November to January fluctuates between 9°C and 27°C, offering pleasant weather for outdoor excursions. Plan a trip to Deeg, Suraj Mal's former capital of Bharatpur. Stare in awe at the 2,000 fountains, royal pavilions and lawns. Also present, are a bunch of royal artefacts that hark back to a time when Bharatpur was a major player among the Rajasthani kingdoms.
Visiting Bharatpur in the first week of February is a good idea. This is when the city springs to life with the Brij Festival. The raslila performance is a major part of this pre-Holi celebration. It is a musical-theatrical performance of Krishna-Radha's courtship. You will get a brilliant glimpse intot he culture of Rajasthan around this time.

2Monsoon in Bharatpur (July to September)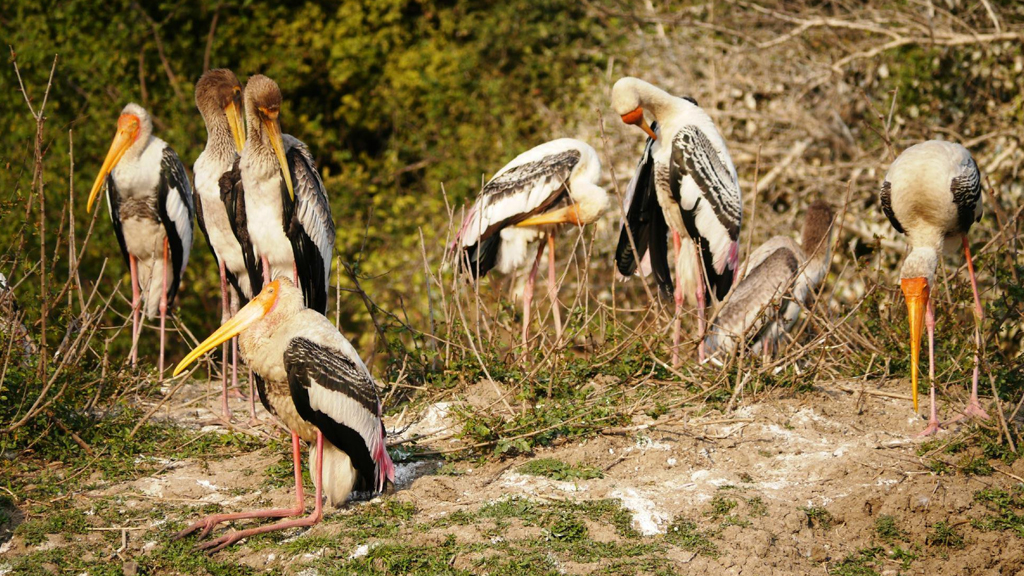 The three-month monsoon sees the temperature fluctuate between 25°C and 33°C. The humidity does increase but the vegetation springs to life around this time. The Keoladeo National Park is a veritable garden of Eden during the monsoons. If you're on a tight budget and don't mind a little rain, then monsoon is a good time to land up in Bharatpur. Hotels offer discounted rates and you could easily find a great place to stay without burning a hole in your pocket.

3Summer in Bharatpur (March to June)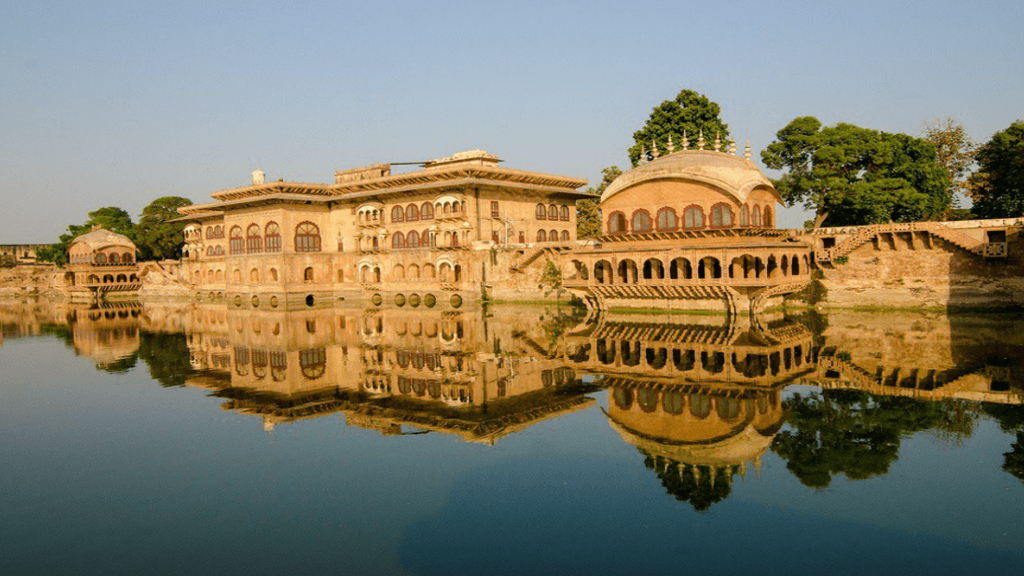 Rajasthan being the driest state in the country, it is no wonder that people don't land up here in the summer. Bharatpur is no exception with May temperatures reaching 40°C. The migratory birds of Keoladeo are long gone, and daytime outings are not feasible. Bharatpur is a city best explored on foot, and the scorching weather will ensure you stay indoors for your entire trip. Just don't land up in the summer!
The best time to visit Bharatpur is easily around the winter months. if you're a nature lover, the Keoladeo Ghana National Park will require an entire day of exploration, and so will Deeg. The Iron Fort is a complex of palaces and towers that houses a number of ancient artefacts.