10 Places to Visit in Pushkar— Explore the Town of Festivities in 2019
A stone's throw away from Ajmer lies the 'blue lotus', or as thousands of pilgrims and travellers know it, Pushkar. The town has grown around a sacred lake and is home to 400 temples and over 50 ghats, making it a must-visit destination for Hindu devotees from all across the country.
Not for a moment should you think Pushkar is not the place for a secular traveller. This town is the perfect amalgamation of religious fervour and a laidback attitude. You can easily spend the day exploring Pushkar's attractions and end by diving into one of the many cafés that have sprung up around this town. Pushkar still manages to maintain a certain sleepy mysticism in its atmosphere making it the perfect pit stop for the chilled out traveller.
If you're visiting Pushkar in October or November, make sure your trip corresponds with the camel fair that comes to life on the banks of a lake. It's the best time to witness the true culture of Rajasthan as various tribal folk land up here.
Here are the main places to visit in Pushkar.

1Pushkar Lake—A divine water body created from a fallen lotus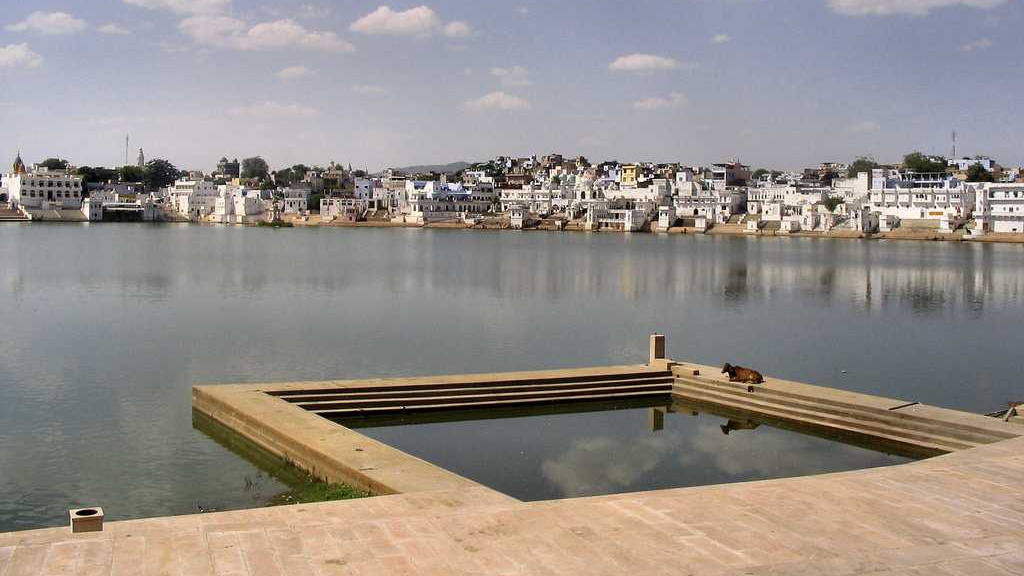 Legend has it that Brahma (God of Creation) dropped a lotus flower and Pushkar Lake sprung up in its place. Pushkar literally translates to 'blue lotus' and this lake is supremely important to Hindu pilgrims. A dip in these holy waters is said to have miraculous benefits and there are 52 bathing ghats around this lake. Pushkar Lake is situated within the folds of the Aravalli Hills and is a picturesque destination for pilgrims and regular travellers, alike. Whether you're taking a stroll here or a dip, the sights and sounds will have you mesmerized in no time.
Timings:
9 AM – 6 PM
Entry Fee:
Free

2Nag Pahar—The hills that shrink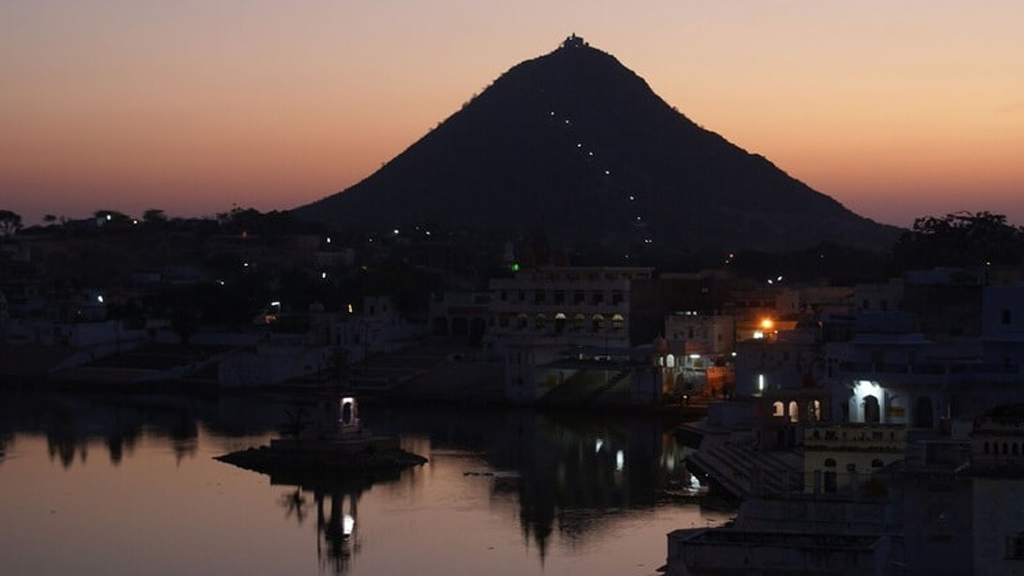 Ajmer is separated from Pushkar by a group of hills collectively named, Nag Pahar. Locals will tell you these hills continue to shrink with every passing year, and one day they will be gone completely! Before that happens, make sure you take the short hike up to its modest peak. The vantage point, especially around sunset, offers a brilliant panorama of Pushkar town.
Explore Highly Recommended Jaipur-Pushkar Tour Packages For You
Click Here
Timings:
Through the day
Entry Fee:
Free

3Rose Garden—Exquisite rows of beautiful flowers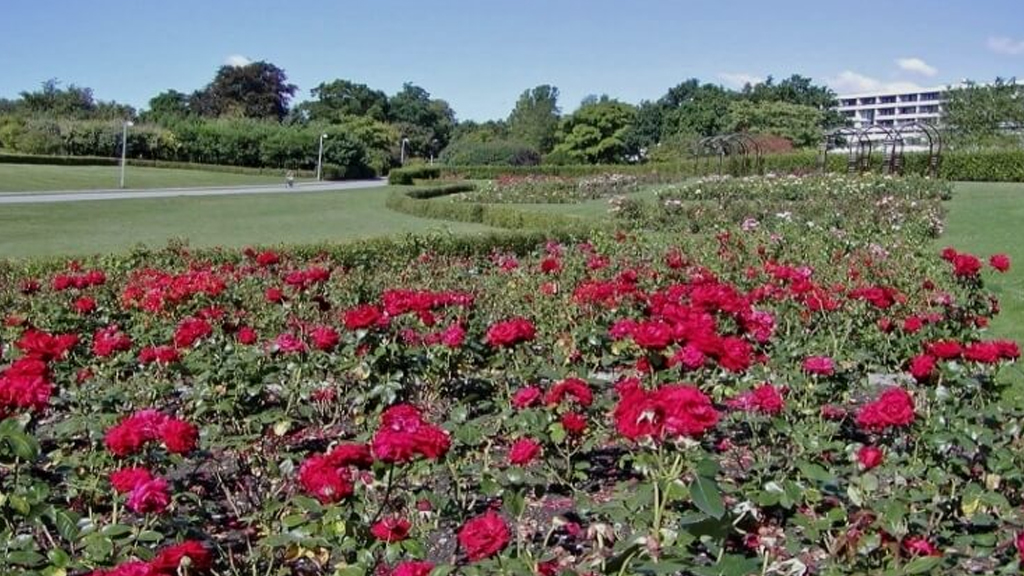 You would not think to associate a desert state with rose cultivation, but Pushkar is known as the Rose Garden of Rajasthan. This garden is home to a large variety of these flowers and you can take a stroll among the rose bushes, and breathe in their heady aroma.
One should not leave Pushkar without buying some rose oil that helps hydrate skin and even reduce signs of ageing.
You May Also Be Interested In: "Things To Do In Pushkar"
Click here

4Sadar Bazaar—Shop till you drop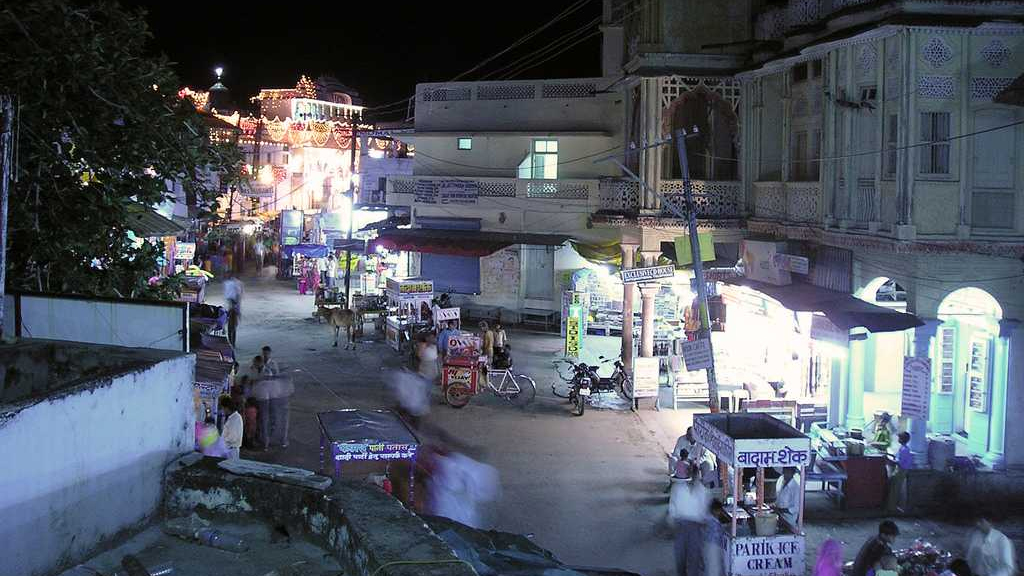 Sadar Bazaar is the main shopping area in Pushkar and its by-lanes are a treat for the traveller wanting to get a glimpse of local life. The shops here are multi-coloured establishments selling everything from leather goods to rose products and handicrafts. Pushkar is known to have some of the best silver craftsmen in the country, and you will find exquisitely designed jewellery in its bazaars. The other markets worth checking out are- Sarafa Bazaar and Kedalganj Bazaar.
Whether you're shopping for ethnic Rajasthani clothing or tie-dyed hippie wear, Pushkar has it all. While wandering the streets of its bazaars, make sure you steel yourself for countless rounds of haggling. If you're looking for a shopper's haven, Sadar Bazaar is one of the top places to visit in Pushkar.

5Man Mahal—The royal guest house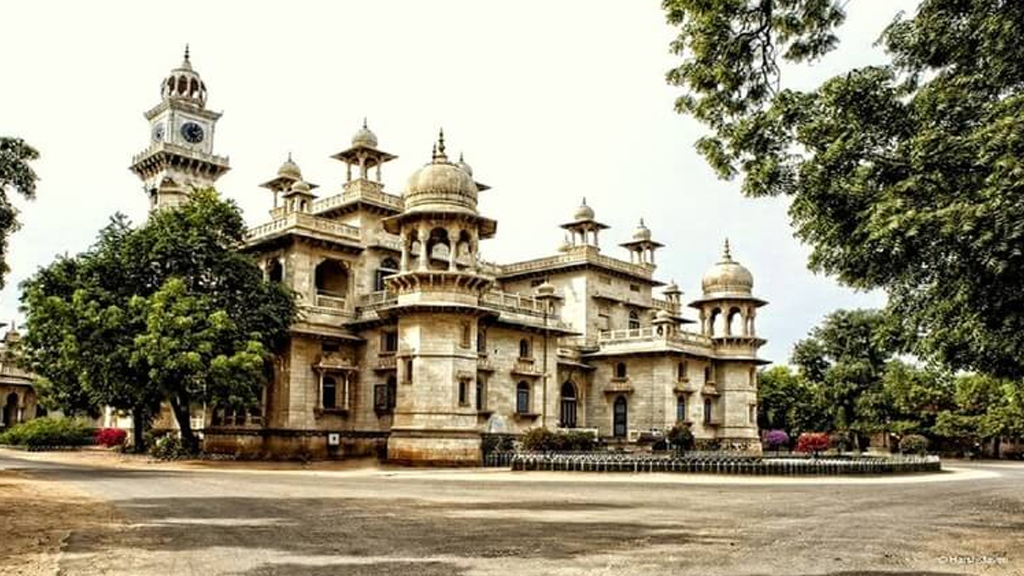 The largest palace in Pushkar was constructed as a resting house for Raja Man Singh I. This palatial home offers breathtaking views of the ghats and temples that surround the holy lake and travellers flock here for sailing tours and camel rides. Man Mahal was constructed using Rajasthani and Mughal architectural influences, heightening its aesthetic appeal among the mainly-religious structures that dot Pushkar Lake.
Man Mahal is now run as an RTDC bungalow. You can either choose to put up here, or just visit the palace for a couple of hours to check out the sights or sign up for a camel safari or a camping trip.

6Merta City—The birthplace of a mystic poet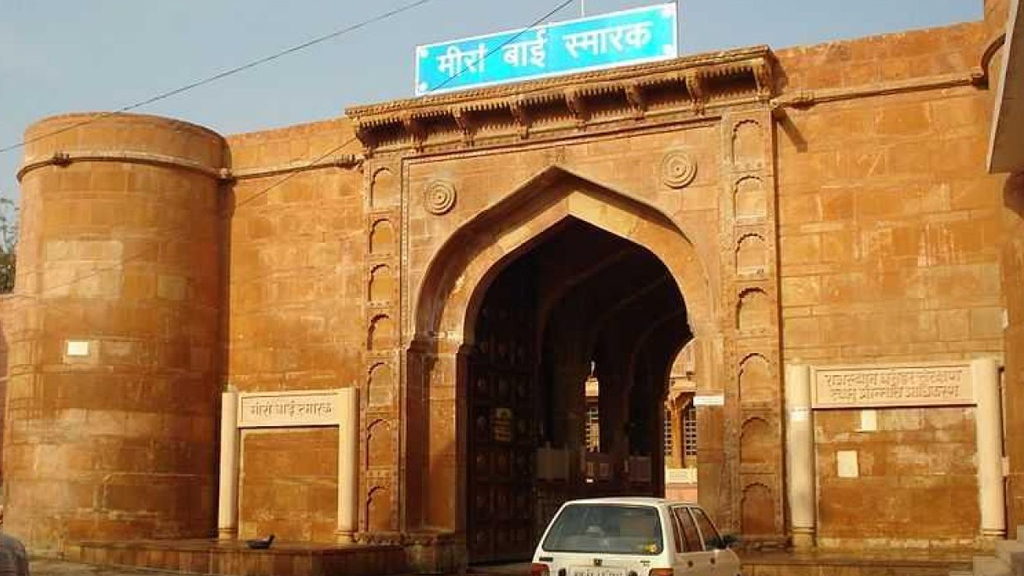 An hour's drive from Pushkar is the 400 year old Merta City- the birthplace of Mirabai. She is a celebrated Hindu mystic poetess who is also a Bhakti saint. Legend has it that she swallowed poison sent by an enemy, but survived because of her love for Krishna, and his subsequent blessings.
While in Merta, make sure you visit Meera Smarak and the Aurangzeb Mosque. There is also a tiny museum that gives any traveller an insight into the life of Mirabai.
The Dadhimati and Charbhuja Temples are major Hindu pilgrim spots here.
Timings:
Sunrise – Sunset
Entry Fee:
Free

7Brahma Temple—The only (presumably) temple in India dedicated to the Creator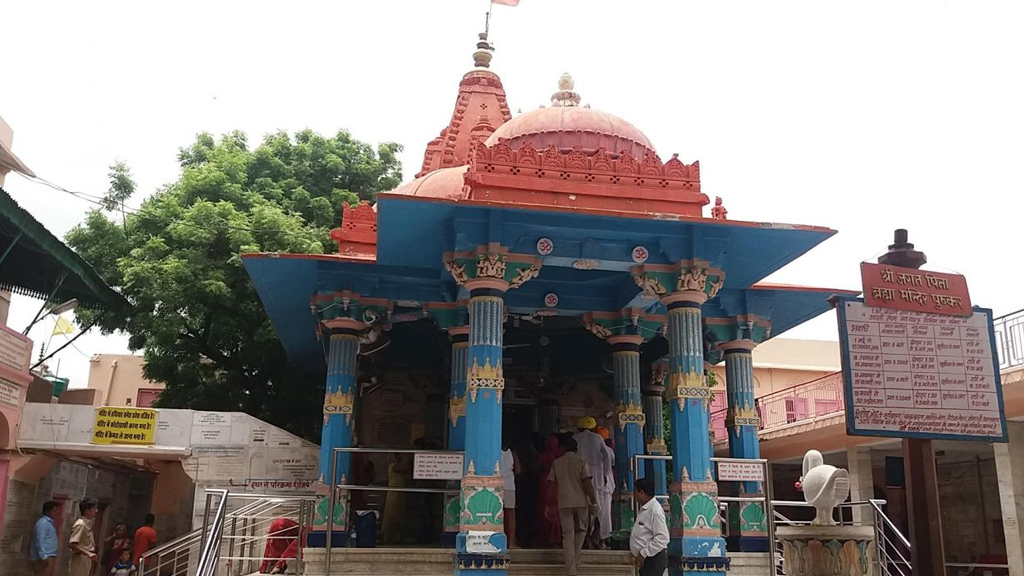 Of all the 400+ temples in Pushkar, none is more important than the Jagatpipa Brahma Mandir. Dedicated to the Hindu God of Creation, the ancient structure of this temple dates back two millennia. The present structure was set up in the 14th century. The inner hall of the temple is dedicated to Brahma and his second wife, Gayatri.
The imposing marble and stone slabs used in its construction, coupled with the red shikhara (spire) and the goose symbol above the entrance gate, make this a must-visit temples for all travellers, irrespective of religion. The inner walls and floor of the temple are inscribed with holy writings to the dead.
Just behind the Brahma Temple, on Ratnagiri Hill, sits the exquisite Savitri Temple. Constructed in 1687, this temple is dedicated to Brahma's first wife and requires devotees to make a steep climb to the peak of the hill. However, the surrounding view of Pushkar's lakes, temples and sand dunes make it worth the ascent.
Timings:
5:30 AM – 10 PM (Brahma Temple); 9 AM – 6:30 PM (Savitri Temple)
Entry Fee:
Free

8Varaha Temple—A 12th century architectural masterpiece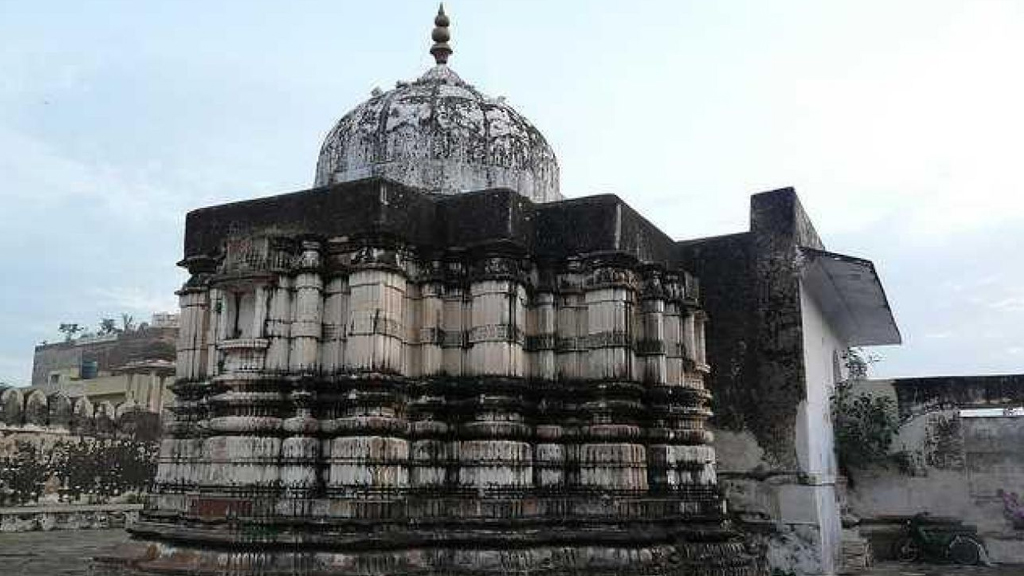 The oldest temple in Pushkar has stood the test of time having been destroyed by Emperor Aurangzeb, but it was completely restored in the 1700s. This temple is dedicated to the third incarnation of Lord Vishnu—a wild boar. This mystical creature, Varaha, is said to have rescued the world by dragging it out of the waters of death it had been pulled into by a demon.
One of most visited temples in Pushkar, you should note leave town without making a trip here. Besides the ancient images worth exploring inside, Varaha Temple gives travellers an insight into a lesser known side of Hindu mythology.
A good time to visit the grounds of Varaha Temple is around aarti (religious offering) that takes place on the banks of Varaha Ghat.
Timings:
Sunrise – Sunset
Entry Fee:
Free

9Atmateshwar Temple—The popular Shivratri house of worship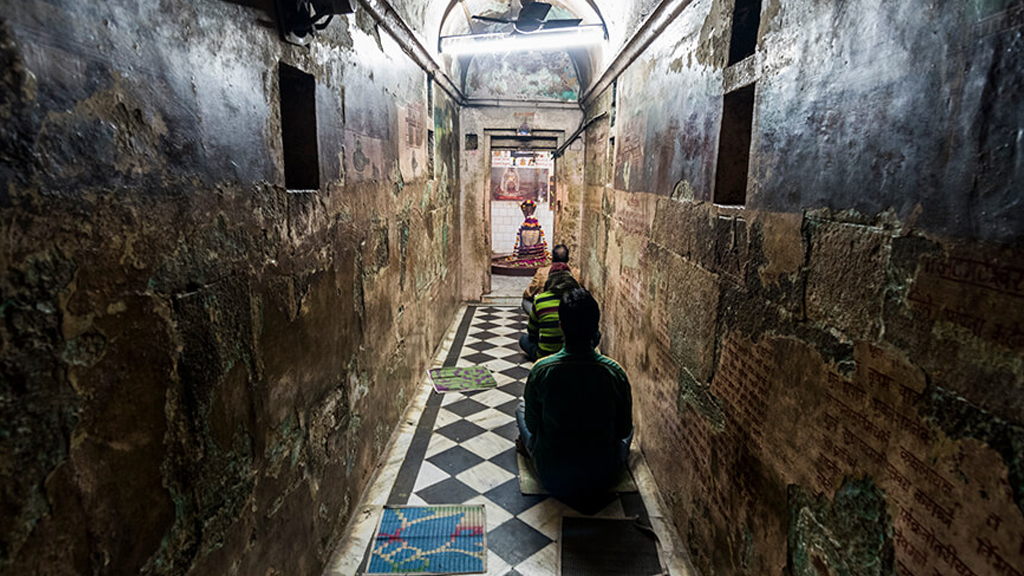 Another 12th century architectural marvel, the Atmateshwar Temple is dedicated to Lord Shiva. The geometrical forms of this temple are visually arresting, and fall under the Hemadpanti style of architecture. The interior walls of this temple are covered with intricate drawings and paintings from Hindu mythology. The massive ceiling is carved out of a single block of stone; lime and blackstone were used in the construction of this religious structure.
It may be hard to pick which temples to explore in Pushkar. However, Atmateshwar Temple should always make the list.
Timings:
9:30 AM – 1:30 PM; 4:30 PM – 7:30 AM
Entry Fee:
Free

10Rangji Temple— A temple that will remind you of Hampi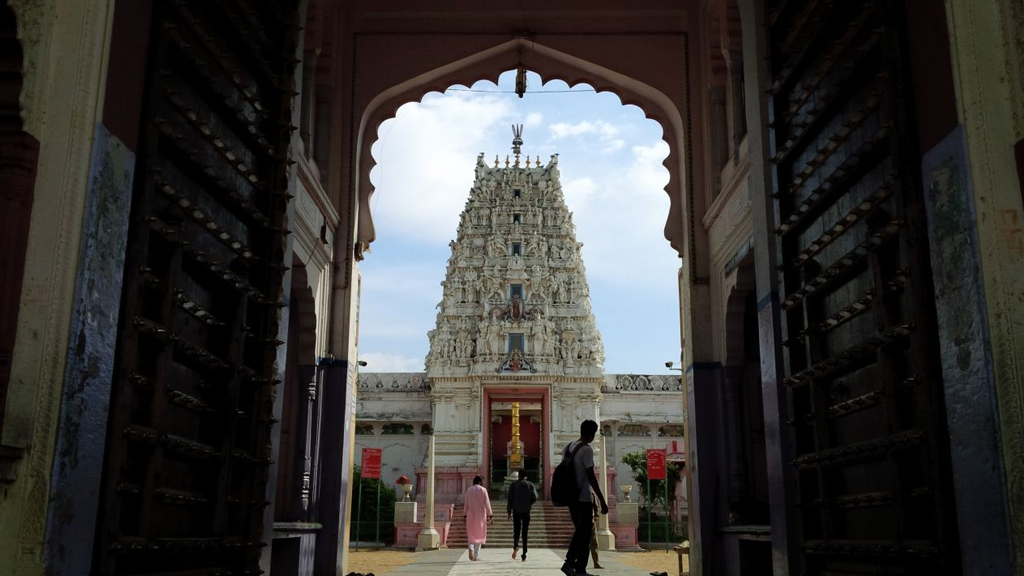 Rangji Temple is dedicated to another incarnation of Vishnu. The temple also contains idols of Krishna and Laxmi, making it a popular pilgrim attraction. Secular travellers come here to witness the stark difference in architecture compare to innumerable temples in Pushkar.
Rangji Temple incorporates Rajput and Mughal architecture throughout its premises, but the piercing gopuram (pyramidal tower) is what makes this temple unique. In south India, these towers are above every temple entrance, and it is pleasantly surprising to see the southern architectural influence so far from home. The gopuram above Rangji Temple adds to its aesthetic value.
Timings:
6 AM – 7 PM
Entry Fee:
Free
The traveller interested in temple architecture and looking for a laidback experience should take in all the places to visit in Pushkar.