5 Places to Visit in Mount Abu— All the Attractions of Rajasthan's Oasis
According to local legend, the four Rajput fire clans were created by Brahmin priests at the peak of Mt Abu. Another legend has it that Mt Abu is named after Arbuda, the mighty mythological serpent, and that the mountains are as old as the Himalayas.
Whether you choose to believe the legends or not, one thing is certain- Mt Abu is unlike any other destination in Rajasthan. The beige colour scheme that is everywhere else in the desert state is replaced by lush, green mountains and cool air at Mt Abu. The only hill station in Rajasthan is reached through winding roads with alpine slopes on either side, replete with wild animals. This is the perfect destination whether you're travelling with family, friends, or that special someone. If you're a hiker, Mt Abu affords a number of picturesque trails.
Mt Abu is for those travellers who want to relax minus the excess heat that comes with a Rajasthan itinerary. The hill station is the main destination when temperatures soar during the summer months and other Rajasthan attractions are too hot to bear. Mt Abu sits atop a sprawling 1220m-high plateau.
Here are the main places to visit in Mt Abu.

1Nakki Lake—A tranquil water body created by the gods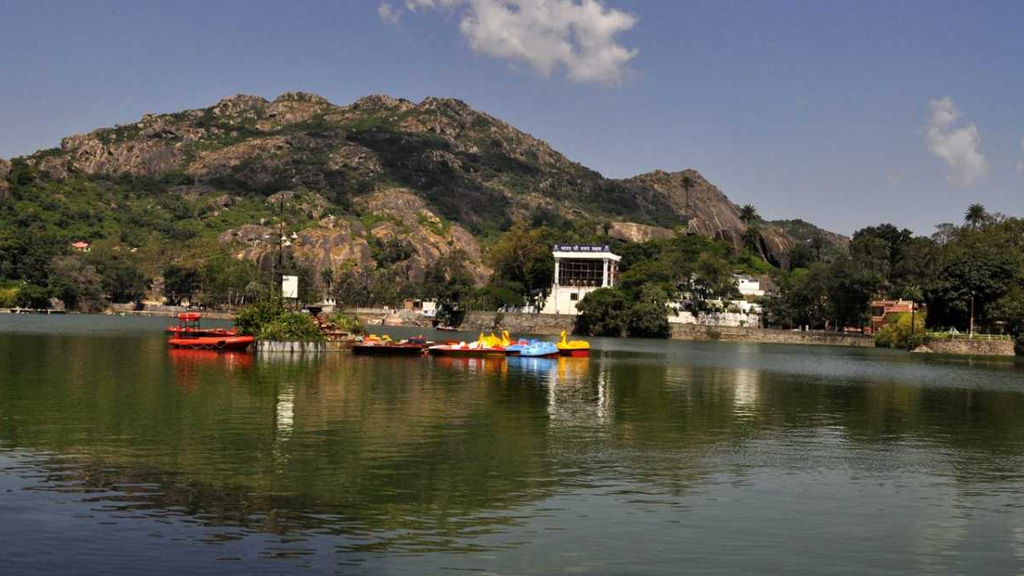 Nakki Lake is said to have been dug out by a god using his fingernails (nakh). It is the first manmade lake in India and offers visitors a scenic boat ride on its tranquil waters. Surrounded by lush vegetation, strangely shaped boulders and soft hillocks, this is the best place for a romantic stroll or a day out with the kids.
A five minute uphill stroll from Nakki Lake is the popular Toad Rock. This is a brilliant view point in Mt Abu and offers travellers a number of photo opportunities. The rock is in the shape of a toad ready to spring into the lake! Perch yourself on Toad Rock and take in the panoramic view of this beautiful hill station.
The Raghunath Temple constructed in the 14th century is situated near Nakki Lake. The beige outer walls of this religious structure fit right in with the tranquillity of the lake.

2Mt Abu Wildlife Sanctuary—A nature lover's plateau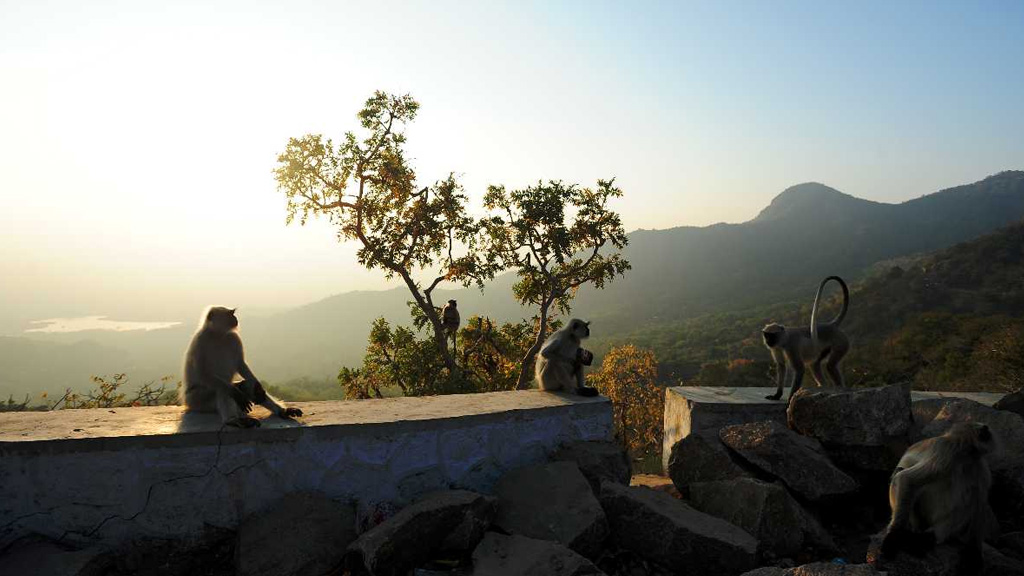 Around 6kms from Mt Abu is a wildlife sanctuary spread over 290 sq.km. that is home to leopards, wild boars, crocodiles, sambars, foxes and bears. Birdwatchers will have a great time here as the Mt Abu Wildlife Sanctuary is the perfect destination to spot over 250 different species of birds. Spread out on a narrow strip of a plateau, this is by far the most topographically unique sanctuary in Rajasthan.
While the park is covered with over 100 different plant species, keep an eye out for rows of orchids, roses and bamboo trees that really add to the natural aesthetic.
The Mt Abu Wildlife Sanctuary is around an hour's drive from the main town, and the most picturesque of places to visit in Mt Abu.
Situated within the sanctuary is the Aravalli's and Rajasthan's highest point- Guru Shikhar. Besides being an important pilgrim spot, the peak also offers unparalleled vistas of Mt Abu. The Atri Rishi Temple is at the summit (1772m) and draws as many tourists as it does pilgrims.
If you're looking for a natural hotspot not too far from town, head over to Trevor's Tank. This is a crocodile breeding zone 5kms from town and doubles up as a popular excursion spot. Don't worry the crocodiles are segregated from the rest of the park. You can even spot black bears here and this is the perfect spot for a day picnic.
Timings:
Mt Abu Wildlife Sanctuary: 9 AM – 5 PM; Trevor's Tank: 9 AM – 5 PM
Entry Fee:
Mt Abu Wildlife Sanctuary: INR 300-500/person for Jeep safari; Trevor's Tank: INR 50 for Indians, INR 100 for Foreigners

3Dilwara Temples—Stone carving fit for the gods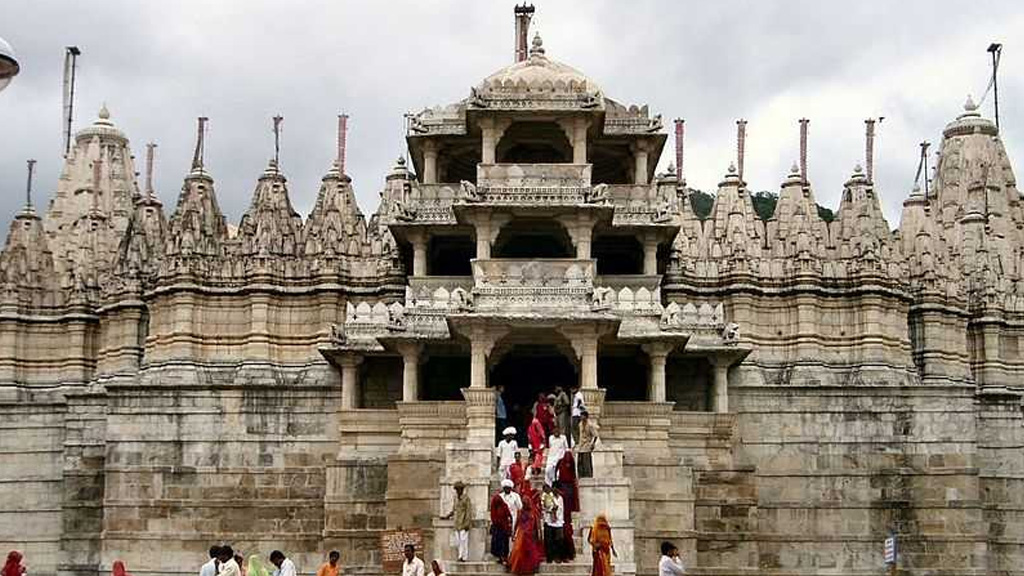 These Jain temples boast of giddying levels of marble-work and carving making this a must-visit whether you're religious or not.
Vimal Vasahi is one of the older temples that took nearly a decade and a half to build, starting around 1031. It is dedicated to Adinath, the first Jain tirthankar (revered teacher). The 52 Buddha statues here are a joy to behold and so are the 48 carved pillars at the entrance. The House of Elephants just outside the entrance is a procession of these majestic creatures leading up to the temple.
Next in line is the Luna Vasahi Temple erected in 1230. This temple is the crowning jewel of this complex with the pillars and walls so intricately carved; it is sometimes unimaginable that all these structures were created out of blocks of stone. The marble, at some places, appears transparent because of the minute chisel work. The main attraction is a multi-layered marble lotus hanging from the centre of the dome that looks as if it were made out of icing.
The other three temples are- the three storied Khartar Vasahi; Mahaveerswami with its painted elephants; and Bhimashah Pittalhar that houses a five metal 4-tonne statue of Adinath.
The Dilwara Jain temples are about an hour away from the main town. You can either share a taxi or take a leisurely stroll out to the complex.
Timings:
Sunrise - Sunset (Jain devotees); 12 PM – 5 PM (Tourists)
Entry Fee:
Free

4Achalgarh—A bastion in ruins and a popular temple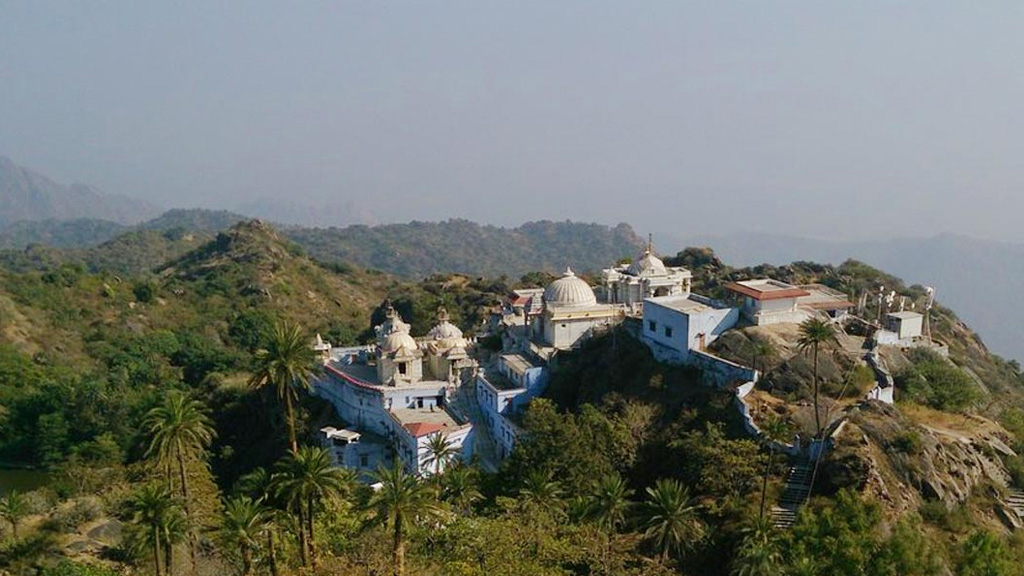 The Achaleshwar Mahandeva is a Shiva temple situated 11kms north of Mt Abu. Pilgrims believe the temple was built around a toe print of Lord Shiva. There is a hollow where the lingam should be and devotees believe this tunnel leads all the way to the underworld.
You'll notice three stone buffaloes outside the temple near the tank, with the statue of a king taking aim at them with a bow and arrow. Legend has it that demons, in the shape of buffaloes, came to contaminate this tank that was filled with ghee. Their evil plan was unsuccessful because the king managed to kill them.
A short distance from here is the Achalgarh Fort, the beautiful ruins of a fort reconstructed in 1452. This is the destination for those who want to click beautiful photographs of a crumbling royal fort.
Timings:
Achaleshwar Mahandeva Temple: 6 AM – 8 PM; Achalgarh Fort: 10 AM – 5 PM
Entry Fee:
Free

5Adhar Devi Temple—Pilgrim's journey inside a cave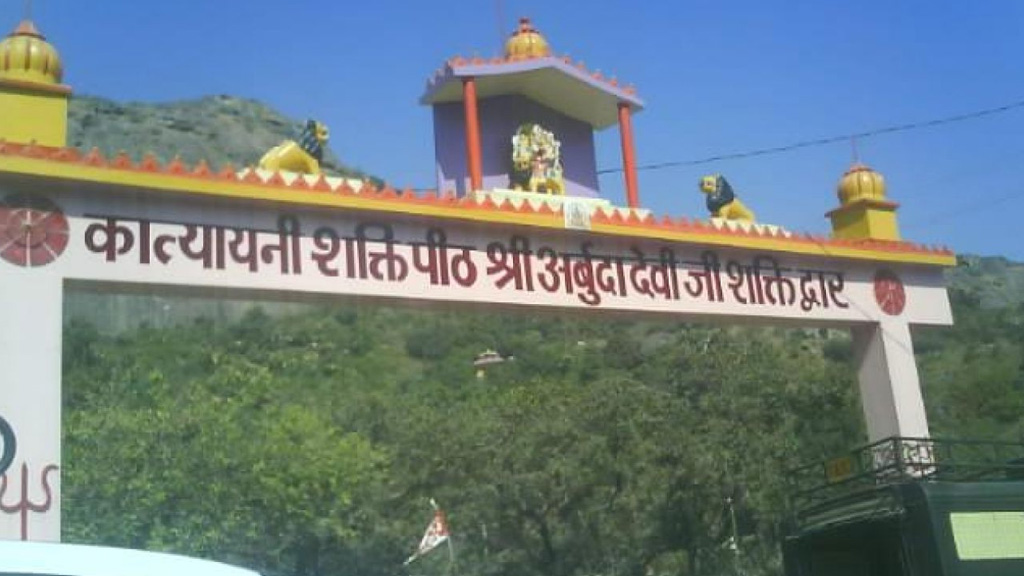 Dedicated to Goddess Durga, the Adhar Devi Temple requires visitors to climb 365 steps to the entrance. This temple is located inside a cave and the ascent is marked with a leafy avenue. Once you reach the top, the temple and its surroundings epitomize quietude.
Timings:
5 AM – 12 PM; 4 – 8 PM
Entry Fee:
Free
Rajasthan's only hill station has it all when it comes to places to visit in Mt Abu.