11 Things to Do in Udaipur— Unwind in the City of Lakes and Palaces
No trip to Rajasthan is complete without a visit to the fairytale-like city of Udaipur. Picture an Old Quarter of winding, cobblestoned streets lined with kaleidoscopic bazaars; the romantic Lake Palace hovering over Lake Pichola; on a crag sits the ethereal Monsoon Palace; all of this combined with a magical colour scheme, surrounded by the purple-hued Aravalli Hills, make Udaipur the most romantic city in India. Whether you're exploring the insides of the city or the soft peaks of its outskirts (dotted with tiny hamlets), Udaipur is an exhilarating experience for any traveller.
Udaipur came into existence under Maharaja Udai Singh II in 1568. Legend has it that Udai Singh II bumped into a holy man at Lake Pichola who advised the king to set up his capital here. Back then, Udaipur was thickly forested and surrounded by the ancient Aravalli Hills, making it the perfect Mewar capital, much more easily fortified than the vulnerable Chittor. Udaipur's subsequent glory attracted a number of Mughal and Marathi attackers and Maharaja Pratap Singh (son of Udai Singh II) was constantly repelling these threats. Udaipur remained fiercely independent through it all, and a treaty was signed with the British that promised protection against invaders.
Today, Udaipur attracts hordes of travellers who bask in the splendour of this former princely state. Whether you're taking a boat ride on Lake Pichola or clicking panoramic snapshots from the Monsoon Palace, this city has an activity (or three) for every kind of traveller. A February-March visit will bring added joy with the colourful festival of Holi, while an April visit, during the Mewar Festival, is all about cultural performances.
Explore what is the best time to Visit Udaipur
Click here
Here's a list of things to do in Udaipur. Make sure you have a couple of days to chill here for a memorable experience unlike any other in Rajasthan.
1A romantic evening stroll along Fateh Sagar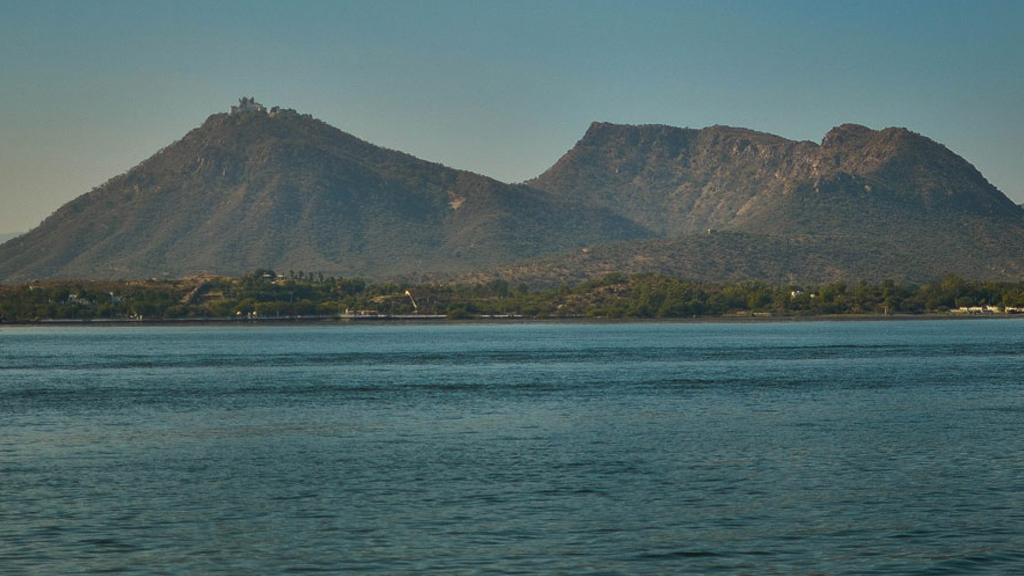 The beauty exuded by the lake and its surroundings in the evening can fool anyone into thinking the Fateh Sagar is a natural waterbody. This lake was commissioned in 1678 and is surrounded by lush forests and hillocks. Three islands dot the lake that is a stone's throw from Saheliyon ki Bari. The most popular island is Nehru Park that attracts travellers and locals because of its beautifully maintained gardens. An evening boat ride on Fateh Sagar is a must, and if you're an adrenaline junkie, sign up for a blistering fast speedboat ride.
Rajasthan's cloudless weather is perfect for astronomers and the Udaipur Solar Observatory is situated on another island on Fateh Sagar, making it a sight to behold for any traveller.

2The photographic delights of Monsoon Palace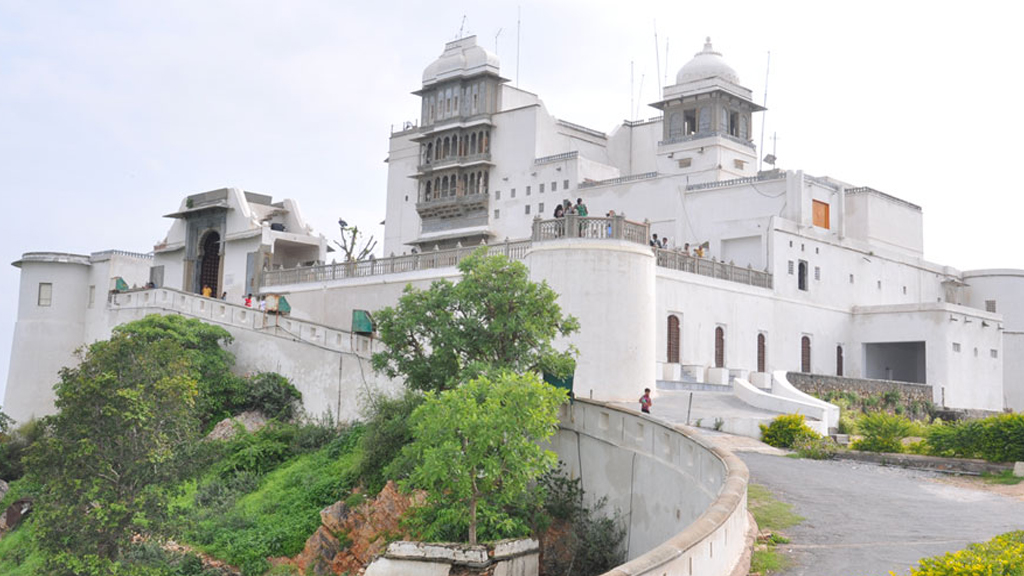 When it comes to photographic things to do in Udaipur, no attraction is better placed than the Monsoon Palace. Locally known as Sajjan Garh, this palace served as the royal retreat when the fleeting monsoon descended on Udaipur. It awas also used a royal hunting lodge back in the day.
The main reason why photographers flock here is because the Monsoon Palace is perched on a mountain range and was once an observatory. The sunsets from here are spectacular even though the palace itself is in ruins. Take an auto-rickshaw and lad up here with all your photography gear because the view is incredible.

3Explore the luxurious complex of the City Palace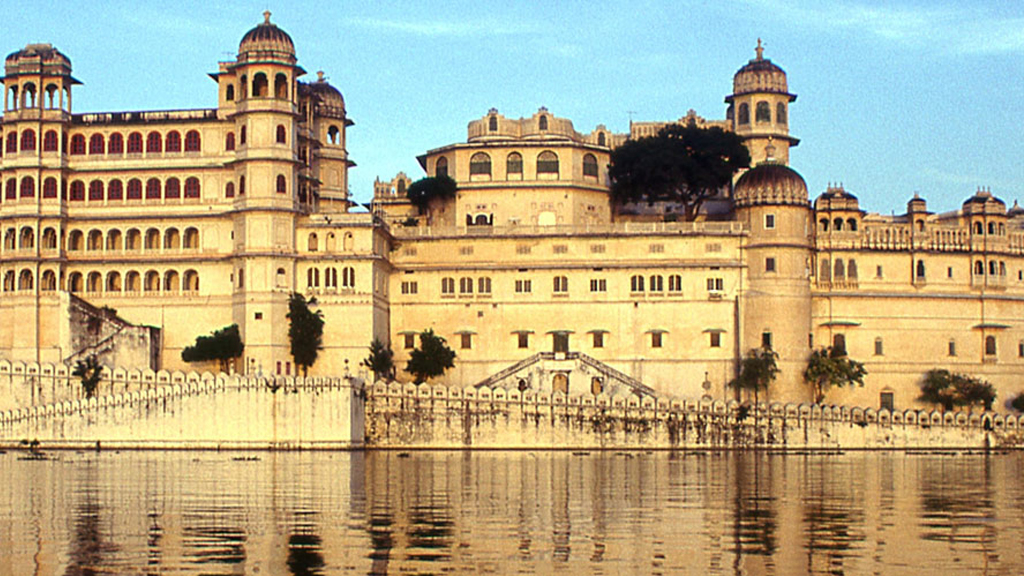 A sense of wonder sets in as you enter the palace grounds from Tripolia Gate or Badapol. The royal courtyard is best explored for its mirrorwork, exotic tiles and paintings. Even though photography is not allowed in Krishna Vilas, the miniatures here are spell-binding and a treat for any traveller. The sun is the symbol of the Mewar dynasty, and the Surya Chopar has a massive ornamental sun that warrants a visit.
Zenana Mahal has a number of lovely paintings worthy of a gander, while the glass and mirrorwork of Manak Mahal is in a league of its own. Don't forget to explore the beautiful Mor Chowk, dedicated to peacocks with exquisite mosaics of this preening bird.

4A cable car adventure to the temple of rats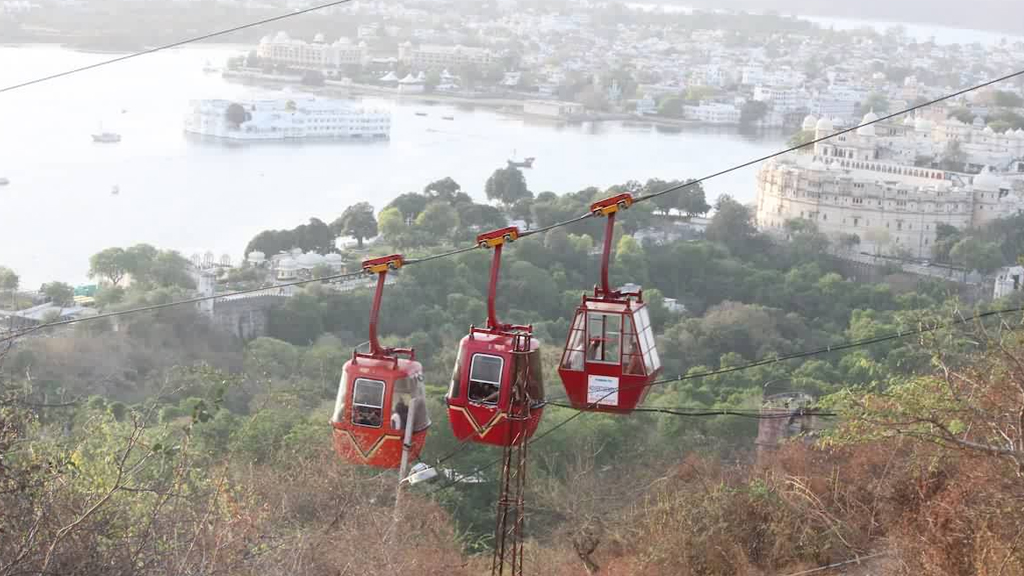 In order to get an aerial view of Udaipur, a traveller should head to Deen Dayal Park. From the top of a hill begins the Mansapurna Karni Mata Ropeway. This is a popular tourist activity in Udaipur that takes you in a cable car all the way to Machhala Hill, that is a short distance from one of the uncanniest temples in India. The cable-car ride may be short but offers breath-taking views of the surrounding greenery and is best visited during a winter sunset.
Once you get off the cable car, walk to the Karni Mata Temple, a 16th century shrine dedicated to Goddess Karni. Her ancestors are said to be reincarnated as rats, hence the temple dedicated to rodents. For the curious traveller out to discover cultures, Karni Mata is a must-visit.

5A tranquil boat ride on Lake Pichola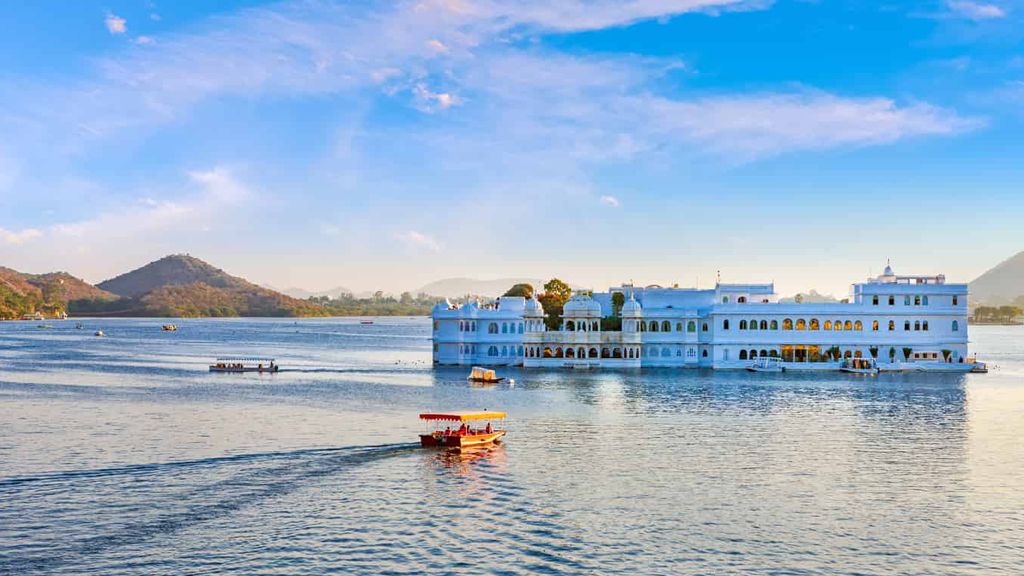 If you're looking for the perfect romantic gesture, a boat ride on the calm Lake Pichola waters should top your list of things to do in Udaipur. A boat ride begins at Bansi Ghat and thereafter it is a 60 minute experience that involves watching the exquisite Lake Palace on the east bank, staring at the Aravalli Hills reflect on the water, and simply soak in the moment. Locals will tell you questionable stories about crocodiles in the water, but the only thing that stands out when the water level is high are pretty water hyacinths.
As the boat drops you off at Jagmandir Palace, you will see why Udaipur is such a charming city. Also known as the Lake Garden Palace, this palatial mansion was constructed in the mid-1600s and still looks as if it exists in that time. The bluestone Gol Mahal tower is a sight for sore eyes and the Zenana Mahal is easily one of the prettiest in the state. Don't forget the exquisitely carved marble elephants at the entrance. The best thing to do while on the island is to take a stroll along the well-manicured gardens flush with jasmine and bougainvillea.

6An evening bicycle tour of a lit-up Udaipur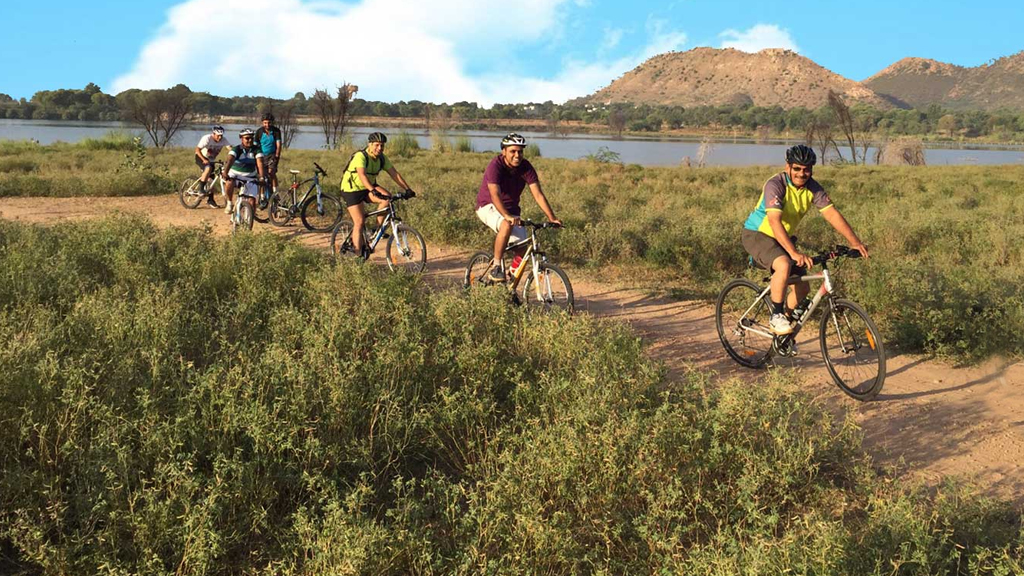 If you're all about experiencing Udaipur in a non-touristy way, sign up for an evening tour of the city. Udaipur comes alive when the sun goes down; the Old City, Clock Tower, Lake Pichola, Fateh Sagar Lake, and City Palace make the perfect cycle tour. Imagine checking out all the major attractions when they're lit up, and you've got a great activity on your hands. By signing up for a cycle tour, you're also doing your part to cut down on pollution, plus you get to explore Udaipur in a completely non-touristy manner. This is the perfect Udaipur activity for the curious traveller.

7Get a taste of Udaipur street food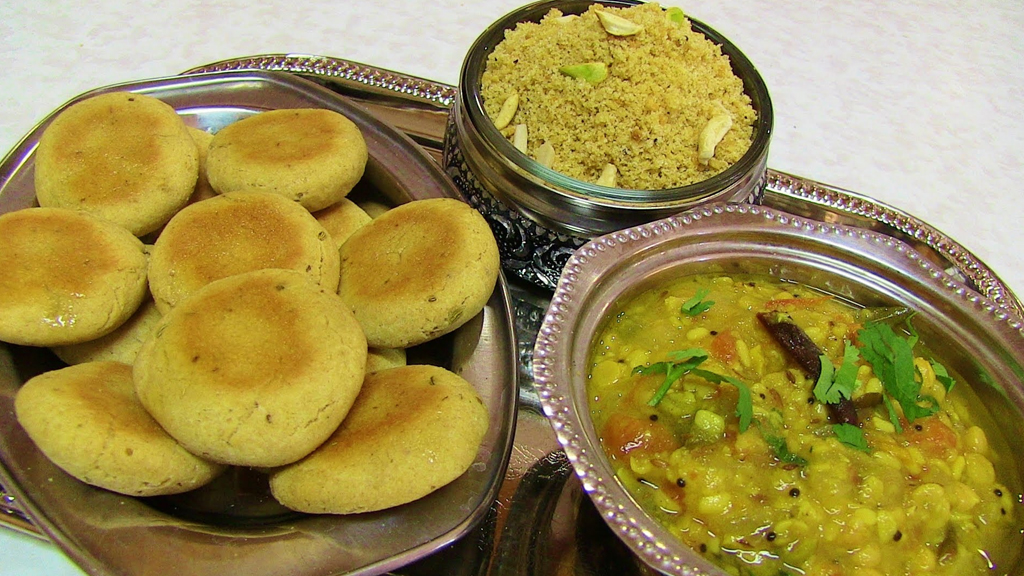 When you're travelling it's always best to try the local cuisine, and in Rajasthan one is spoiled for choice. From intricately prepared main courses to sumptuous street food, the desert state has something for every kind of foodie.
A popular Udaipur snack is the mirchi bada, a banana pepper stuffed with potato, spices and lemon juice, deep fried to perfection. This street food is flavoursome and should be on your list of items to try.
The dal baati choorma and a hari mirch chai should also be tasted just to get an idea of Udaipur's eclectic street snacks. Egg bhurji is another popular street food item in Udaipur. It is a mouth-watering mixture of scrambled eggs, assorted spices and sautéed veggies.
The Mewari curries of Udaipur stand out for their fresh ingredients and distinctive flavours. Whether you're a vegetarian or meat-eater, Udaipur's cuisine will satiate your taste buds.

8Splurging at Udaipur's street bazaars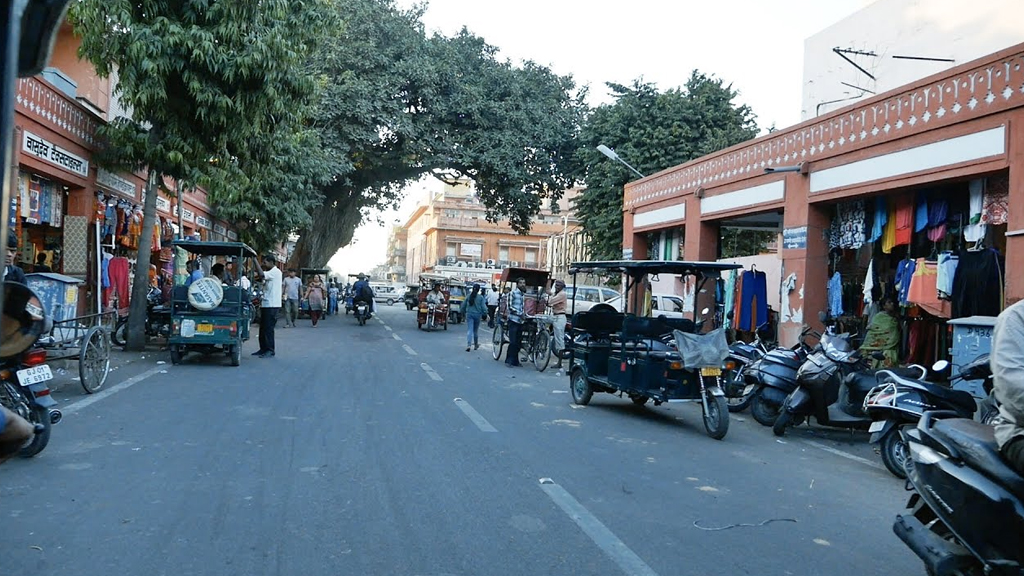 Whether you're shopping for meenakari items, handicrafts, ethnic clothing, jewellery or curios, Udaipur offers something for every kind of shopaholic.
Hathi Pol Bazaar is best visited for its handicrafts and folk art products. Pichwai and Phad paintings, wooden handicrafts and Udaipur souvenirs are best bought here.
If you're on the lookout for Bandhani and Bathik sarees and textiles, Bada Bazaar is where you should land up. You will even stumble across jewellery fashioned out of camel bone!
The government-run Rajasthali is for those with a serious love for Udaipur handicrafts. Everything from blue pottery items to oxidised silver jewellery can be found here.
If you're planning on hitting the street markets of Udaipur, make sure you're ready for some real-time haggling.

9A trek to Kumbhalgarh Fort and a safari at Kumbhalgarh Sanctuary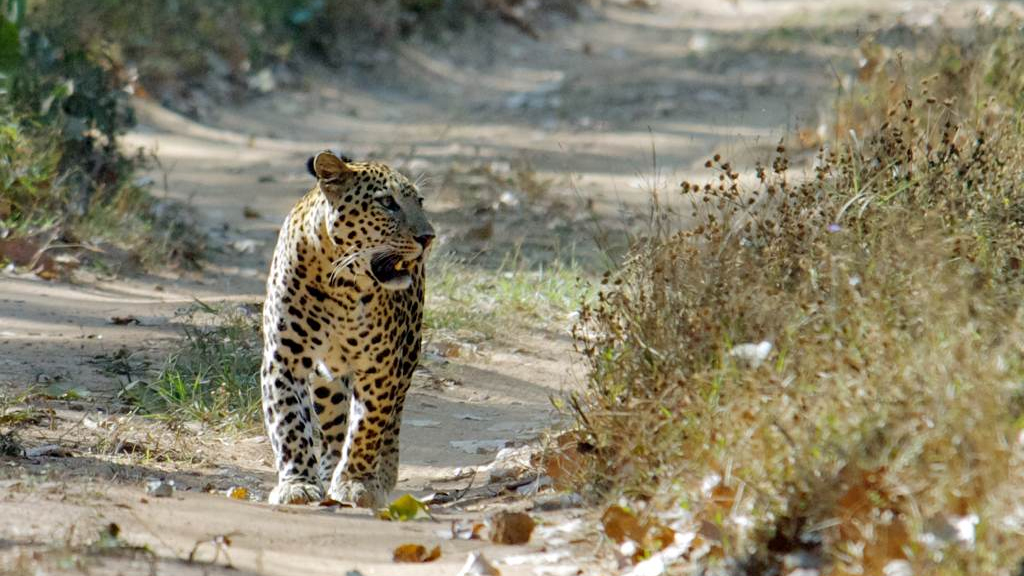 Kumbhalgarh is two-and-a-half hours from Udaipur, but a trek that takes you up to the fort is a must for nature lovers. The trail isn't very difficult and you can sign up either for the half-day version or the two-day adventure. The latter allows you to discover the majestic beauty of the fort and the natural allure of the surroundings. The best thing about a trek here is that a local guide will tell you all about the ancient glory of this gargantuan fort while in the midst of lush greenery.
4kms from the fort is a nature lover's delight, the Kumbhalgarh Wildlife Sanctuary. A 3 hour jeep safari here will see you spot a number of wild animals from hyenas to wild bears, leopards, wolves and nilgai. If you're a birdwatcher, a winter visit to the Kumbhalgarh Sanctuary will see you spot a host of migratory birds. Year-round avian residents include golden oriole, red spurfowl, white breasted kingfisher, crested hawk eagle, among others.

10Discover kaleidoscopic Rajasthani handicrafts at the Shilpgram winter festival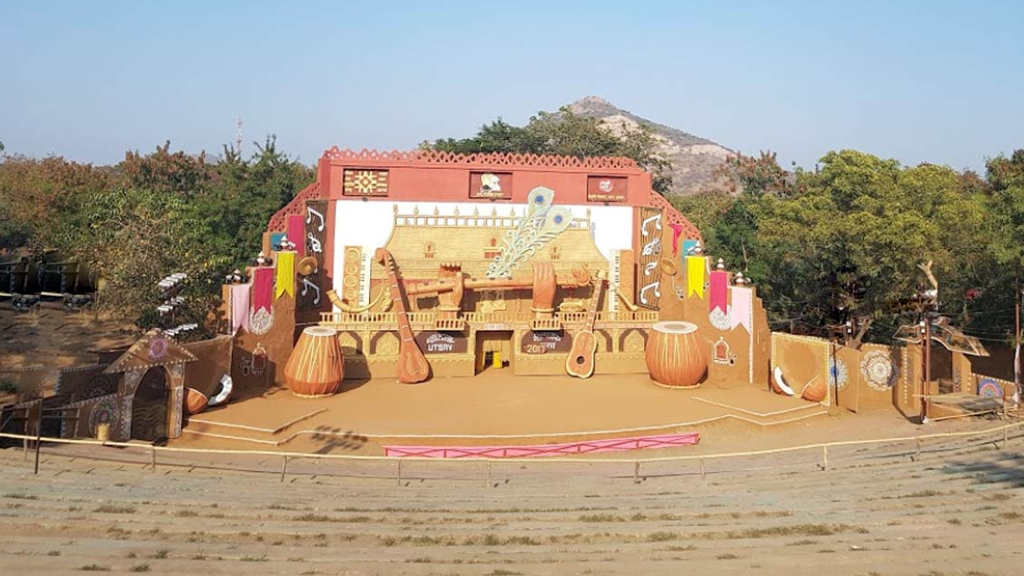 This fair/festival usually takes place during the last week of December, when the weather brings a carnival atmosphere to Shilpgram. When it comes to things to do in Udaipur, exploring the rick history of folk art is a must. The Shilpgram Festival that takes place 3kms from the city, at the Rural Arts and Crafts Complex, is designed for visitors to mingle with local artisans, thus increasing awareness about Udaipur's rustic arts and crafts scene. Last year, the festival saw over 600 artists, 400+ stalls, and cultural performances that come together to form the perfect activity when in Udaipur.

11Assorted Udaipur activities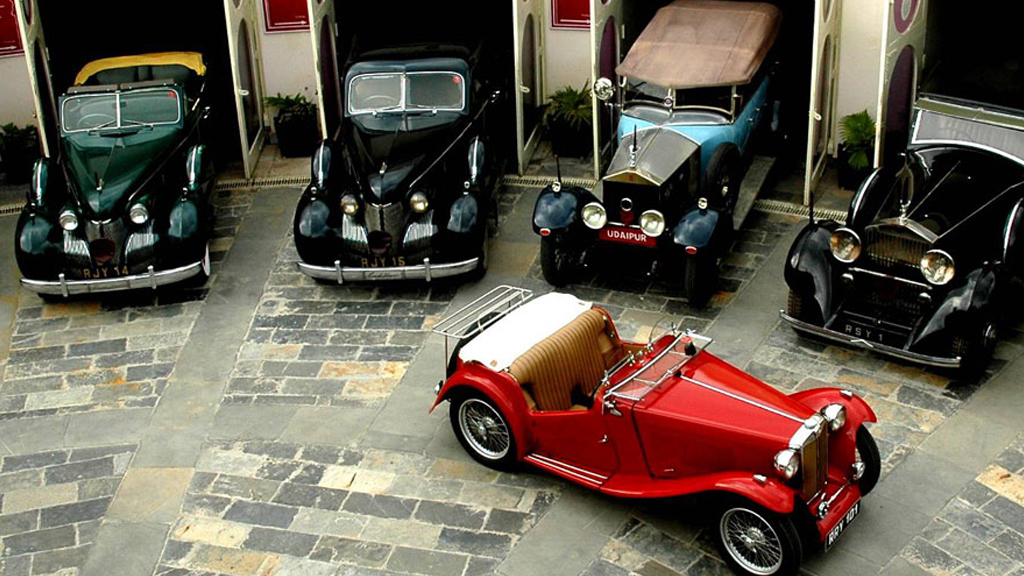 If you're a car enthusiast, head to the Vintage Car Museum that houses an enviable collection of retro vehicles used by the royalty of Udaipur.
Don't leave Udaipur without signing up for a puppet show and cultural performance at Bharatiya Lok Kala Mandal. These performances have been passed down for generations and form an integral part of Rajasthani culture.