The Mehrangarh Fort that looms over the city is the crowning glory of Jodhpur. Once upon a time, the Blue City was the largest kingdom in Rajasthan. The ancient wall that surrounds the old city was constructed in the 16th century and is a reminder of Jodhpur's glorious past.
The street markets of Jodhpur are a shopper's delight. Here you will find everything from trumpets and trinkets to local handicrafts, jodhpurs and ethnic jewellery. The aroma of rosewater and incense sticks permeates the winding roads of these age-old bazaars in Jodhpur.
In ancient times, Jodhpur's wealth grew because it lay along the trade route between Delhi and Gujarat. Today, the Blue City is popular for its many historic attractions, one of the best forts in Rajasthan and a variety of travel activities.
If you're wondering how to reach Jodhpur in the most convenient manner, here's how you go about it.
Explore Highly Recommended Jodhpur Tour Packages for You
 Click Here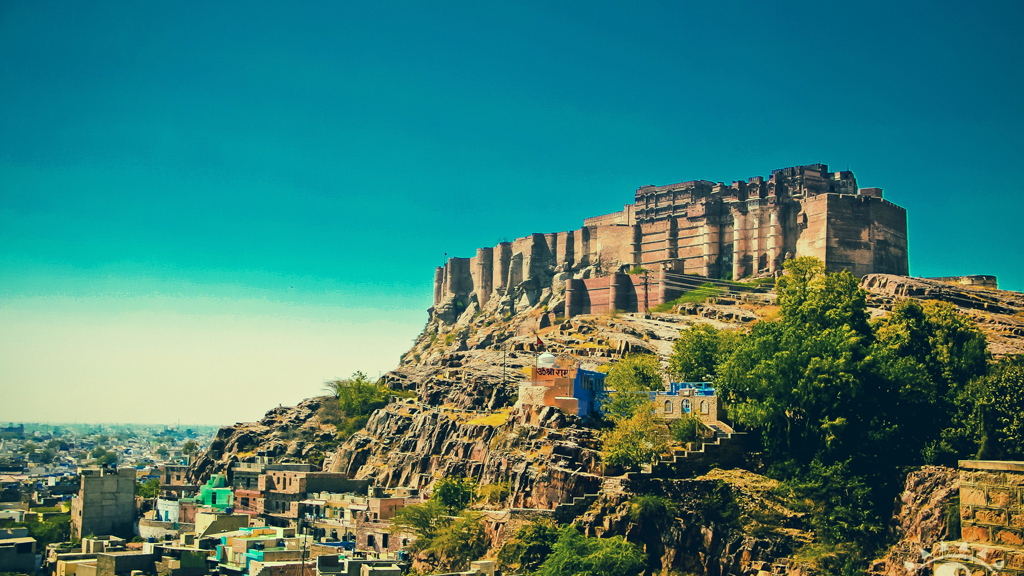 1.By Air:
Just like the other royal attractions in the Blue City, the Jodhpur Airport is steeped in history. Back in the day, the current airport was the Jodhpur Flying Club set up by Maharaja Umaid Singh. It went on to be utilized as a RAF airfield in World War II.
Today, Jodhpur Airport (JDH) has a number of domestic flights that land and take off on a regular basis. International travellers can take a connecting flight from Jaipur International Airport to Jodhpur. If you're flying in from Delhi or Bombay, there are flight options galore if you book in advance.
Jodhpur City is a 15 minute car ride from the airport.
2.By Rail:
Jodhpur Junction Railway Station has been serving travellers since 1885. The Yesvantpur Bangalore Jodhpur Express, Jaisalmer Delhi Express, Rajasthan Sampark Kranti, Howrah Jodhpur SF Express, Suryanagari Express, and Chennai Jodhpur Express, are some of the popular trains that run on a regular basis to Jodhpur.
Jodhpur's railway station is well connected with all major cities in Rajasthan and around the country. Jodhpur Junction is 21 minutes away from the city centre.
3.By Road:
Jodhpur was a superb bus service that connects the city with all major towns and cities in Rajasthan. At any time, you can book a RSRTC or private operator bus from Jaisalmer, Mt Abu, Bikaner, Jaipur and Udaipur.
The main bus stand is a stone's throw from the railway station. A sleeper AC bus will take 9 hour to arrive at Jodhpur from New Delhi. Booking a seat on a bus or renting a car is a great way to enter Jodhpur.
Since the Blue City is a popular tourist destination, how to reach Jodhpur is not a complicated task. Make sure you book your ticket from a recognized travel operator.