11 Places to Visit in Kota—Explore the Jewel of the Chambal in 2019!
The Rajput state of Kota came into being around the 1600s when it was carved out of Bundi. The kingdom of Kota has stubbornly stood its ground even though it was invaded and sacked by Mughal emperors, Marathi warlords and the maharajas of Jaipur. Today, the city is home to a number of historical attractions that whisper Kota's forepassed glory.
Kota is less touristy than other Rajasthani cities making it an ideal destination for travellers on the lookout for a peaceful getaway. The city is also a major hub of arts and culture as you will find out while exploring the City Palace and museum. One of the main reasons to come here is to take a boat ride (or three) on the tranquil Chambal River.
Kota is famous world over for its kota doria saris. Multi-hued cotton or silk saris embroidered with intricate golden thread designs. If you're visiting the city around the festival of Dussehra (October/November), you will get a glimpse of Kota as it gears up to celebrate Rama's victory over Ravana, the demon king of Lanka.
Here's a comprehensive list of places to visit in Kota.

1City Palace & Fort—Sprawling architecture fit for kings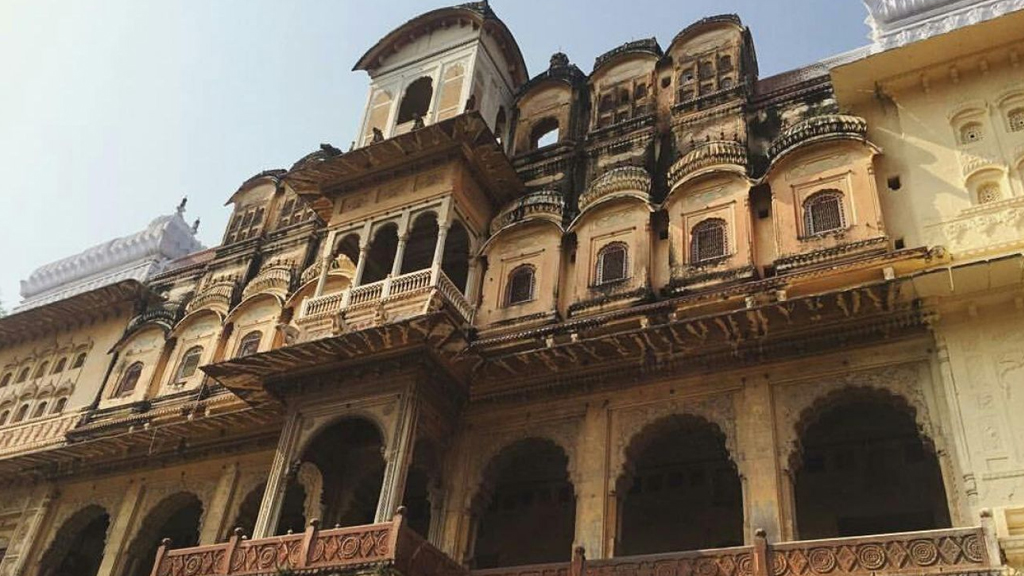 One of the largest palatial complexes in Rajasthan, the mansions here were constructed by a number of Rajput rulers making it a must-visit attraction for any traveller. Locally known as the 'Garh', you will find a number of palaces within the fort walls and you shouldn't leave without exploring the main ones such as- Bada Mahal, Raj Mahal, Jhala Haveli and Chattra Mahal.
You enter the City Palace & Fort from the southern side through the Naya Darwaza (New Gate). Just above the gateway is the Hawa Mahal (Palace of the Winds) that stands apart with its innumerable screened windows that were used by the queens of old to look upon the palace.
The fort is surrounded by three tiers of fortifications and its ramparts are some of the highest among Rajasthani bastions. Six double gates and twenty-five towers give you a glimpse at the bygone splendour of the kingdom of Kota. City Fort also offers breathtaking views over the Chambal River and the old city.
Timings:
10 AM – 4:30 PM
Entry Fee:
INR 100 for Indians; INR 300 for Foreigners

2Maharao Madho Singh Museum—One of the best galleries in Rajasthan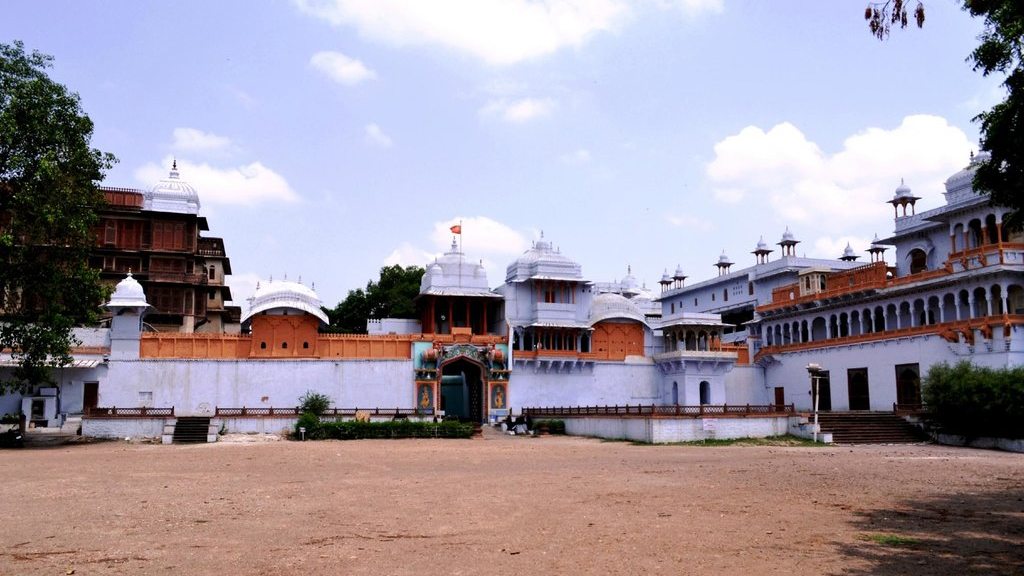 The gateway that leads into the museum is topped by stone elephants and once you enter, you're taken back in time to a quintessential Raj existence. Kota is well known for its miniature paintings that flourished between the 17th and 19th century. The museum houses a number of such paintings depicting scenes from royal hunts, mythology, and religion.
The armoury section contains, among other finely crafted weapons, a sword that belonged to Prithvi Raj Chauhan, the last Hindu emperor of Delhi. A vast array of spears, armour suits, maces, and other lethal weapons are on show. Don't forget to check out the 18th century matchlock rifles that are intricately carved with figures of animals, mythical beasts and floral patterns.
The photography section brings to life the world of the maharajas of Kota during the 19th and early 20th centuries.
This museum is the cornerstone of places to visit in Kota.
Timings:
10 AM – 4:30 PM; Closed on government holidays
Entry Fee:
Covered by City Palace Ticket

3Jagmandir Palace—The floating palace built by a queen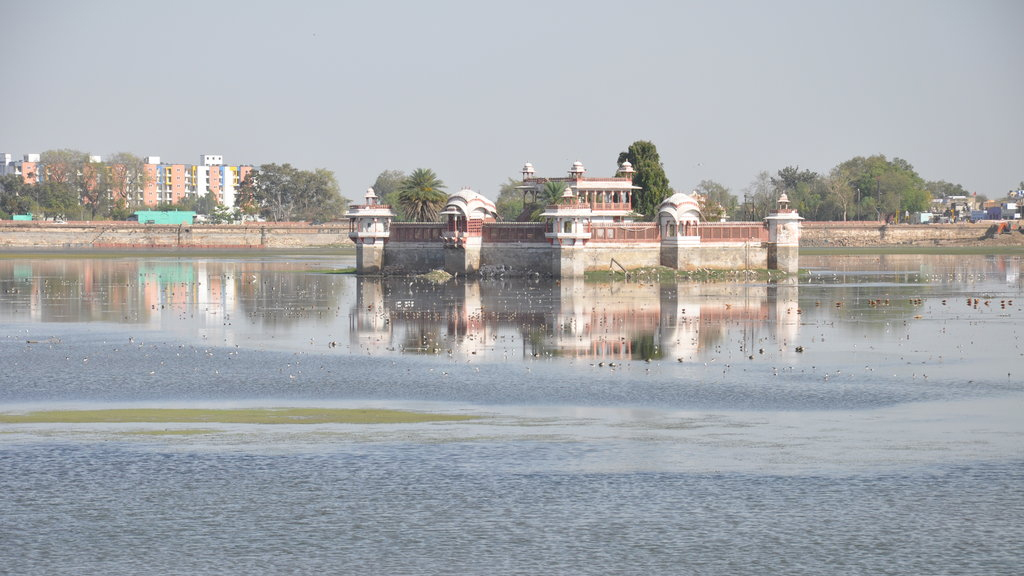 The Kishore Sagar Lake, constructed in 1346, is an artificial water-body that lies between the City Palace and the tourist reception centre. Smack in the middle of the lake on a tiny island, amidst towering palms, sits the quietly beautiful Jagmandir Palace. Commissioned in the 1700s by a queen of Kota, this palace is like a beautiful mirage that reflects on the tranquil waters of the Kishore Sagar Lake. Since the palace is constructed out of red sandstone, it gives off an orange hue that adds to the aesthetic appeal of this Kota attraction. While the palace is not open to public, one can easily take in the beauty of its outer walls while boating lazily on the lake.

4Chambal Garden—Of boat rides and crocodiles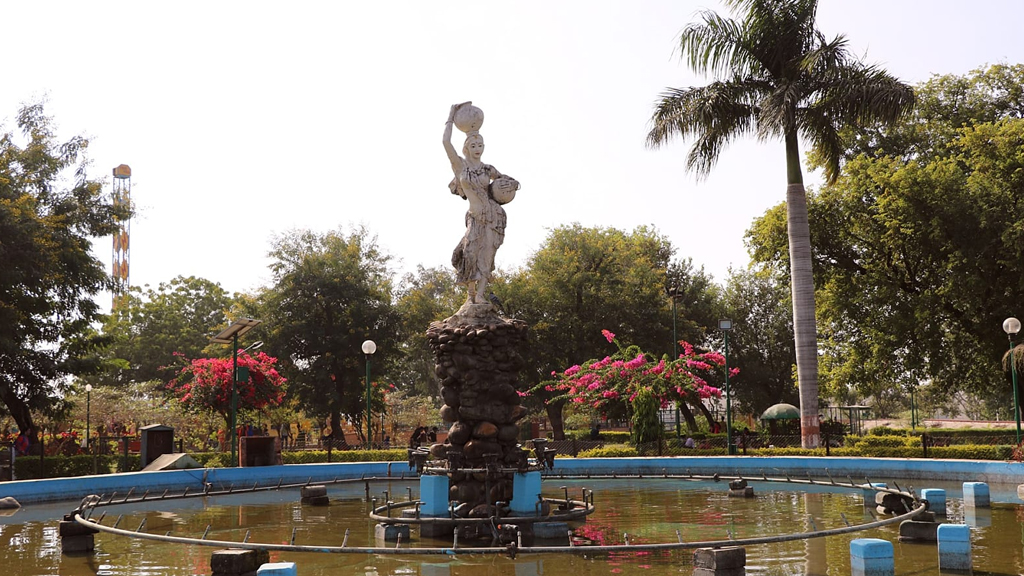 If you're up for a picnic while in Kota, Chambal Garden is the perfect location. With its sprawling, well-maintained lawn, travellers can walk the same paths used by the royalty of Kota, back in the day. The best part of a trip here is the boat ride you can take on the Chambal River that forms part of the National Chambal Gharial Sanctuary. This endangered species of marsh crocodile can be seen with their snouts above the water, and if you're visiting in the winter months, the sky is filled with a number of migratory birds.
Timings:
10 AM – 7PM
Entry Fee:
Free for park entry; Extra for boat ride

5Alnia Dam—A birdwatcher's dream and ancient carvings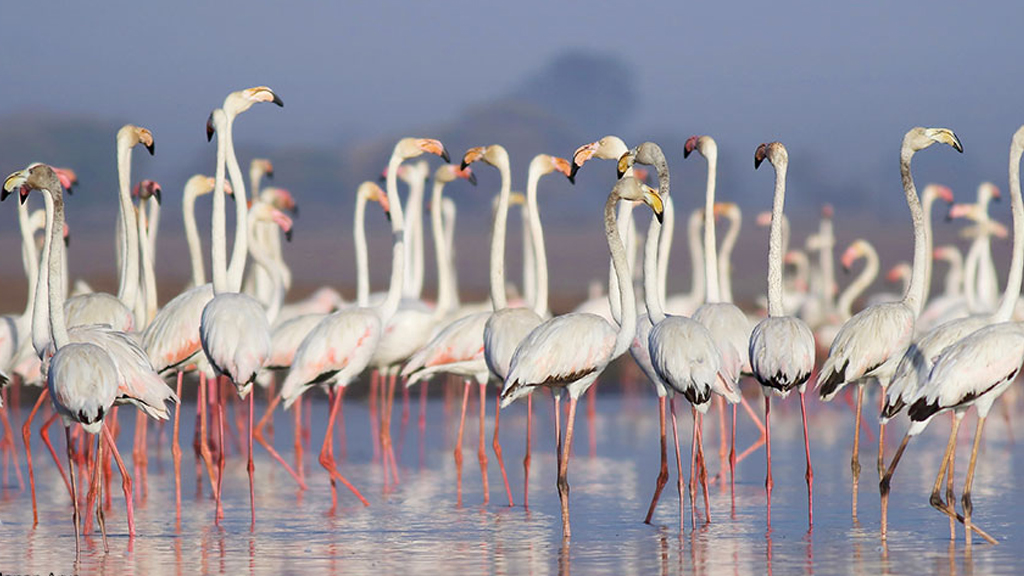 You might ask yourself whether it is worth making the 26km journey to Alnia Dam. Before you scratch it off your list, you should know that the area around Alnia Dam has rock paintings and carvings dating back to the Upper Palaeolithic period (about 40,000 years ago). The rock paintings are in surprisingly good condition and depict socio-cultural scenes. Even if you aren't a history archaeology addict, it's interesting to find something that connects us to our ancestors. Moreover, Alnia Dam is a birdwatcher's paradise and you can easily spend the good part of a day lost in the lap of nature.
Timings:
Sunrise to Sunset
Entry Fee:
Free

6Mukundara Tiger Reserve—Kota's answer to Ranthambore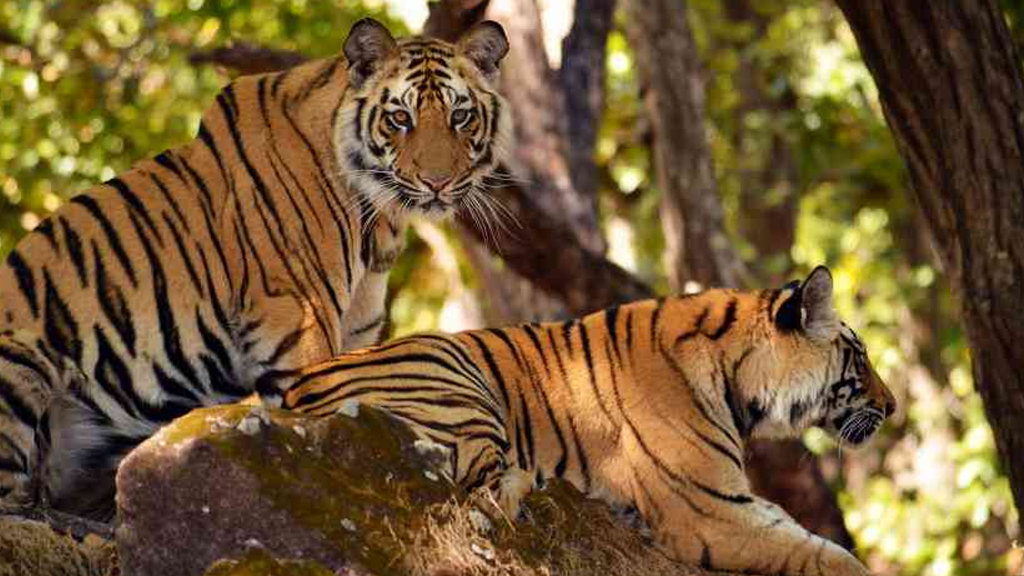 If you're a nature lover and you find yourself in Kota, make sure you keep a day aside to visit the Mukundara National Park. In 2018, a male tiger was successfully located from Ranthambore, but that's not the only reason why you should land up here. Wild boar, bear, antelope, jackal, panther, deer and a plethora of rare avians can be spotted here.
Timings:
January to March; 10 AM – 5 PM
Entry Fee:
INR 20 for Indians; INR 100 for Foreigners

7Brij Vilas Palace Museum—A time machine for history lovers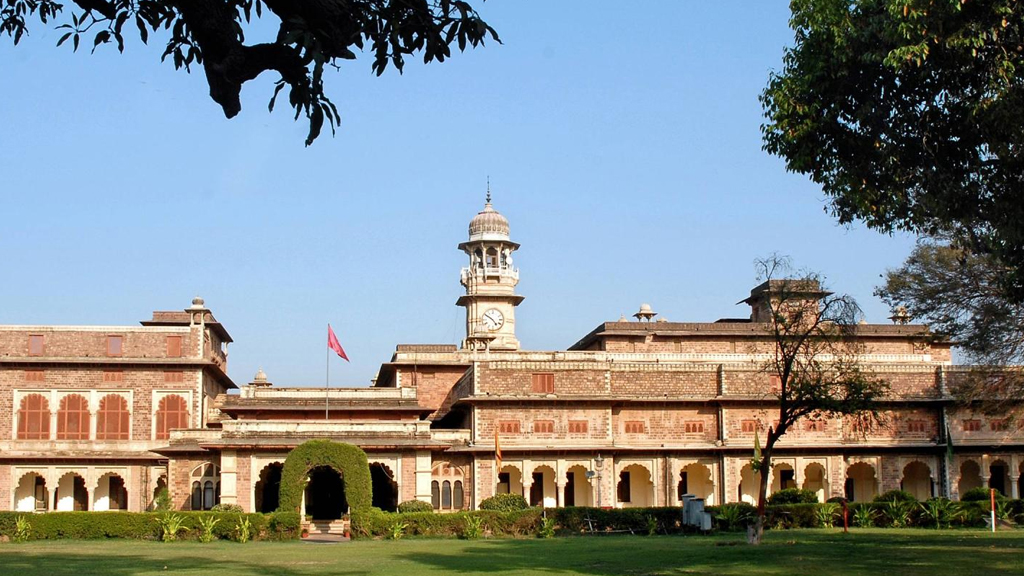 A stone's throw from the Kishore Sagar Lake is a tiny government museum within the walls of a palace. The Brij Vilas Palace Museum has an impressive collection of stone idols that date back to the 9th and 12th century. Also on display are a variety of miniature paintings that Kota is historically known for. It is one of the oldest government museums in Rajasthan that opened its doors in 1946. Don't forget to check out a Yupa inscription from the 3rd century and a sculpture of Vishnu reclining on a serpent.
Timings:
10 AM – 5 PM; Closed on Fridays and government holidays
Entry Fee:
INR 10

8Sorsan Grasslands—Birds, birds, everywhere!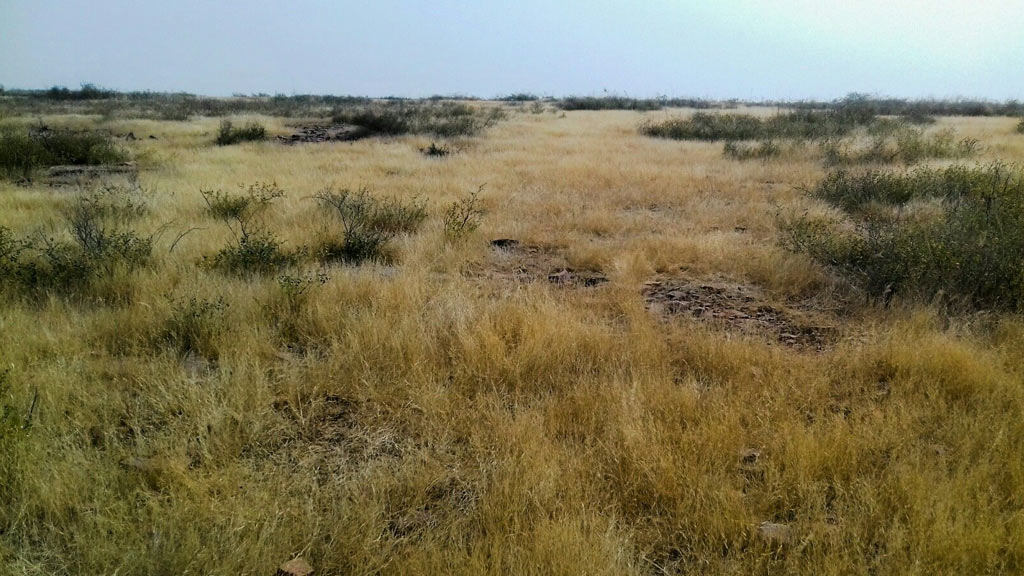 The undulating grasslands at Sorsan, 45kms east of Kota, is an animal lover's dream come true. On any given day you can spot a herd of black buck grazing in the area, along with Indian gazelle. However, Sorsan is a birder's paradise and you can spot the famous great Indian bustard, orioles, warblers, rosy pastors, drongos, and larks, among others. These grasslands are best visited in the monsoon and winter months by jeep safari. If you're lucky you might even spot an Indian fox slyly making its way through the grasslands.
Timings:
October to March; Sunrise to Sunset

9Baroli—Ancient temple complex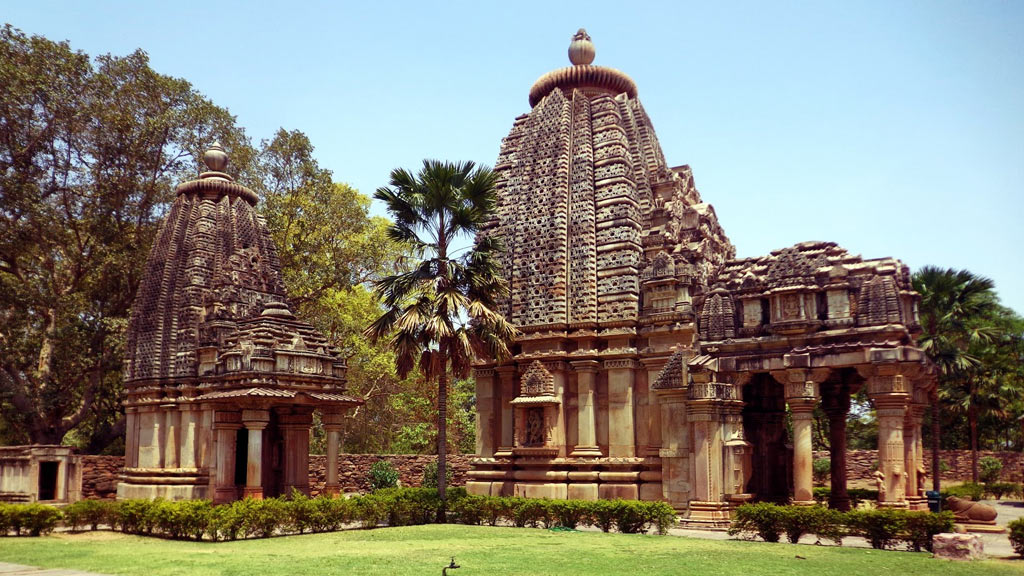 This collection of eight temples, 45kms from Kota, date back to the 9th-11th century. The spire of the main temple, Ghateshvara, is intricately carved and the shrine is held up by imposing columns. There are five Shiva lingams inside the main hall and Ghateshvara is one of the best preserved temples of the lot. Also worth exploring is the three-headed Shiva sculpture that lies within the Trimurti Temple, in the southeast.
This is the perfect destination for pilgrims and travellers interested in ancient temple architecture, and one of the more popular places to visit in Kota.
Timings:
10 AM – 5 PM
Entry Fee:
Free

10Gaiparnath Temple—A shrine born out of Mother Nature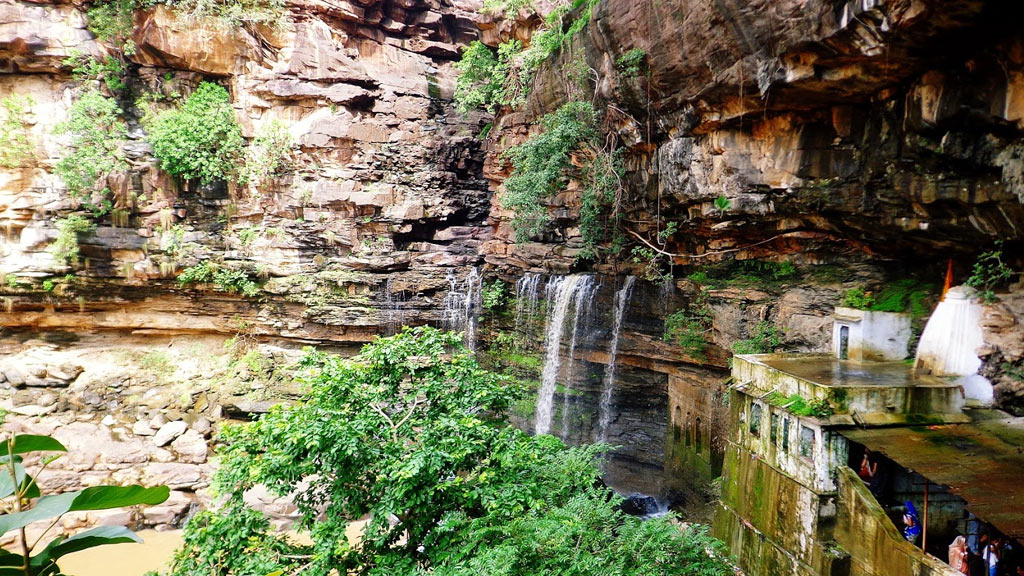 Whether you're a religious traveller or a curious backpacker, there is no way you can miss out on Gaiparnath Temple. The ancient Shiva temple is situated in a chasmic gorge where you can get unparalleled views of the surrounding rugged woodlands and cliffs of the Chambal valley. If you're visiting just after the monsoon season, you will hear the Gaiparnath Waterfall cascading down as you make your way to this temple.
Timings:
7 AM – 6:15 PM
Entry Fee:
Free

11Kansua Temple—A shrine erected by the Pandavas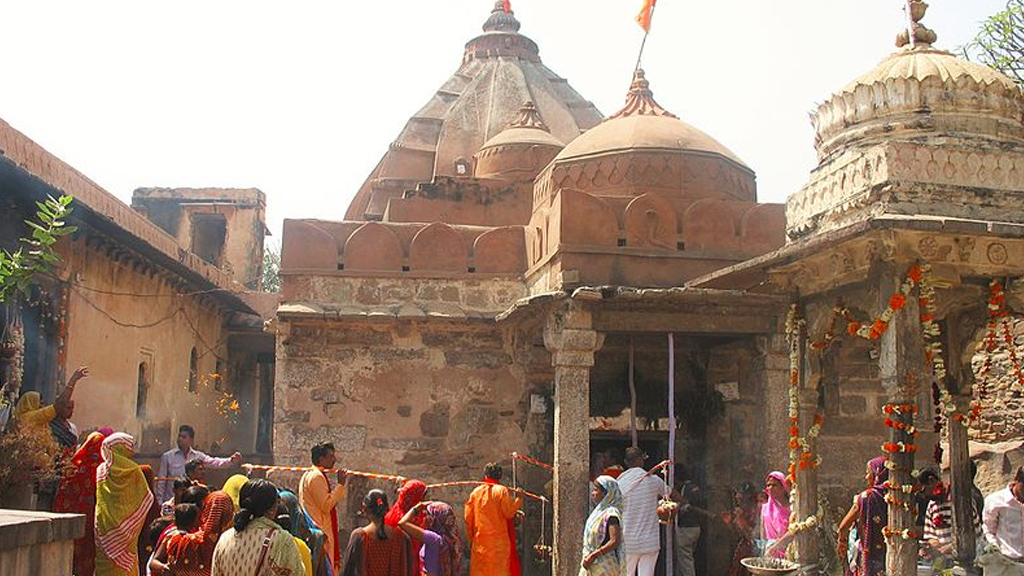 Another temple dedicated to Shiva, within Kansua lies a stone inscription from 738 A.D. that states the temple was commissioned by Raja Shivgana Maurya. Mythologically, devotees believe this temple was built by Pandavas during their years of exile in the region.
The temple' architecture, the pond, the four headed Shivlingam, make Kansua Temple a must-visit destination. It is one of the oldest temples in all of Rajasthan.
Timings:
6 AM – 9 PM
Entry Fee:
Free