Best Time to Visit Pushkar
Pushkar is a major Hindu pilgrimage town as well as hippie central of Rajasthan. There are nearly 400 temples in this sleepy town, and many travellers simply land up here to enjoy its laid-back vibe.
The Pushkar Camel Fair is one of the main reasons to land up here. The fair is the best time to visit Pushkar, especially for those interested in Rajasthani culture. Another reason to visit Pushkar is to explore its glorious temple architecture. Pushkar is little over 30 minutes from Ajmer and sits on the banks of a sacred lake.
Pushkar is an aural experience in itself. Temple bells, religious chants and hymns form a backdrop to its narrow streets and recent cafes. The street bazaars are a shoppers delight and positively hectic. However, there is an atmosphere of spiritual peace all around the town. If you're a traveller who likes to explore a town on foot, Pushkar is where you should land up. Minimal motorized traffic makes it a breeze to explore and you will find a temple to explore every few feet. The ghats here are always teeming with religious activity.
Let us help you figure out the best months to land up in Pushkar.
Explore Highly Recommended Jaipur-Pushkar Tour Packages For You
Click Here
1Winter in Pushkar (October to March)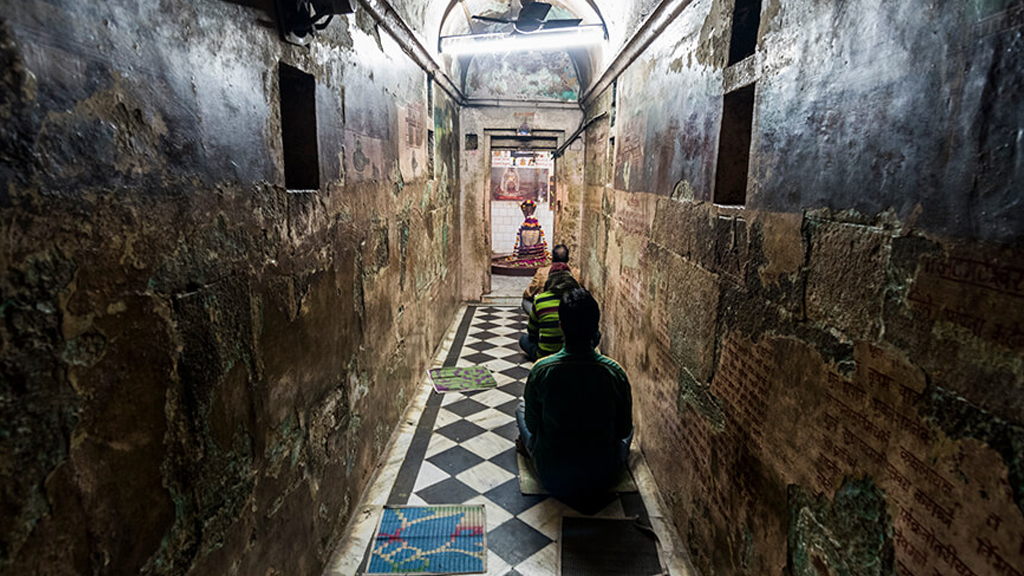 If you're interested in Pushkar's temple architecture and would like to explore the main shrines in peace, October is a great option. This is when the tourist crowd hasn't landed up and the Brahma Temple, Varaha and Atmateshwar Temple can be checked out at a leisurely pace. The average temperature in the early 30s (°C), making the weather agreeable for the non-fussy traveller.
Curious travellers descend in groves during the month of November because of the world-famous Pushkar Camel Fair. Easily Rajasthan's biggest cultural extravaganza, the Pushkar Fair actually begins as a trading meet for Rajasthanis selling and buying domestic animals. Besides that, the fair is a cultural showcase that includes folk performances, camel beauty pageants, traditional puppeteers, snake charmers, and much more. Pushkar Mela, as the locals call it, is a treat for those visiting Rajasthan for the first time. Because of this fair, November is the best time to visit Pushkar. The daytime temperature averages at around 28°C, while the nights are cooler at 12°C (median).
December is peak tourist season in Rajasthan and Pushkar receives its fair share of travellers during the last month of the year. The good thing is that most tourists prefer the popular destinations of Rajasthan, and one can explore Pushkar minus the touristy hustle and bustle.
January to March is perfect for the quiet traveller in Pushkar. You can visit all the major temples without too much hassle and you can even get good rates at various hotels that dot this little town.

2Monsoon in Pushkar (July to September)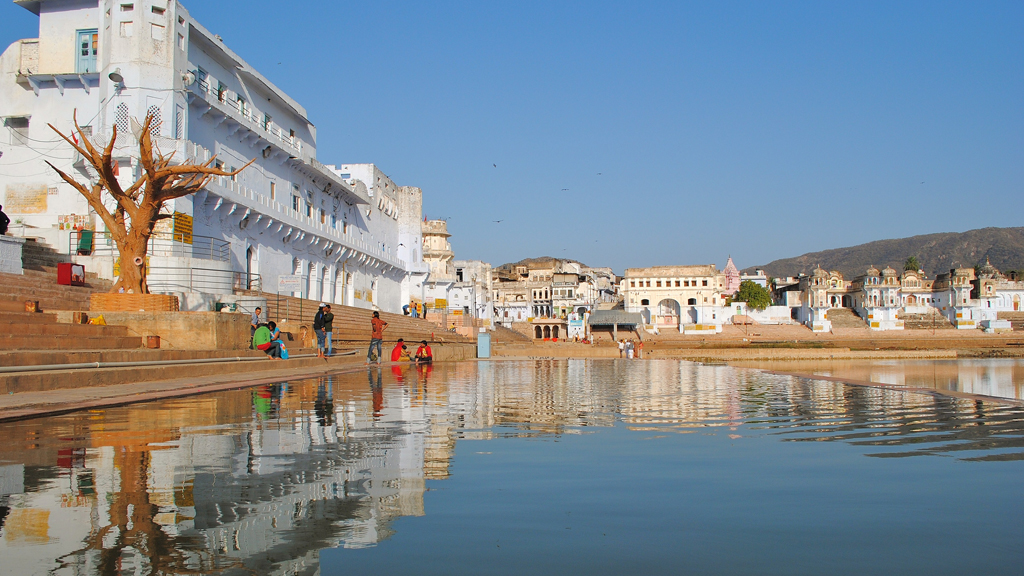 The monsoon season brings scanty rainfall to Pushkar thus increasing the humidity. If you're lucky enough to be around when it does rain, the Pushkar Lake and its 52 ghats is absolutely breath-taking in the monsoon. If you're a budget-conscious traveller, a monsoon visit could also see you save quite a bit on accommodation.

3Summer in Pushkar (April to June)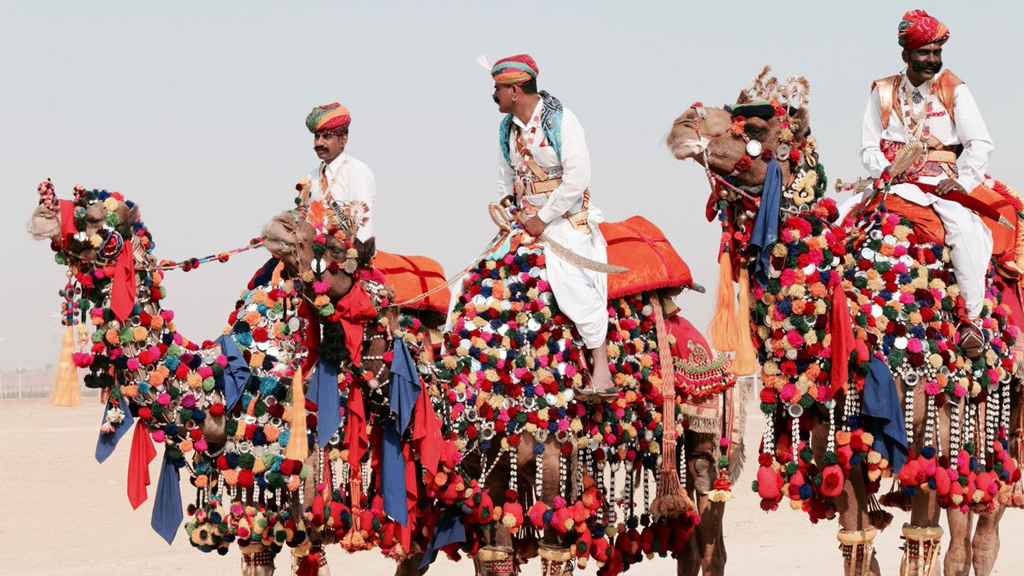 It is tough planning a summer trip to Pushkar because the temperatures soar above 40°C. The stifling heat cancels out any day excursions you might have planned. Also, the parched nature of the surrounding vegetation makes April to June a difficult time to enjoy Pushkar.
As a first-time traveller, the best time to visit Pushkar is in November because of the Pushkar Mela. The other winter months are ideal for temple architecture enthusiasts and Hindu devotees.