5 Things to Do in Ranthambore National Park— Follow the Tiger Trail in 2019
Near the slow-moving railway town of Sawai Modhpur lies the lush jungle-land of Ranthambore National Park. Covering a whopping 1344 sq. km. this park/reserve offers travellers a breath-taking vista of wild jungle, steep cliffs, criss-crossed by rivers and lakes.
Ranthambore National Park is the natural habitat for more than 60 tigers. The chances of spotting these elusive cats are high in this park and the safaris pass through wild jungle, making this a trip to remember. There are about 300 villages in and around Ranthambore, and the national park carries the baton of the Project Tiger initiative to protect these endangered animals.
Besides visiting the park to spot the animals, nature enthusiasts have a wonderful time basking in the untouched greenery of Ranthambore. The ruins of a fort, temples, and royal pavilions give Ranthambore National Park the status of being the most popular wildlife destination in Rajasthan. If you're an animal lover, there's no way you can skip this veritable jungle beauty. The best time to visit the park is between October and April, as the park remains closed to visitors from July to September.
Our list of things to do in Ranthambore National Park is curated by wildlife lovers who have visited the park more than a couple of times.
Checkout widlife tour packages for Ranthambore National Park 
Click Here
1Stalk the tiger in Ranthambore National Park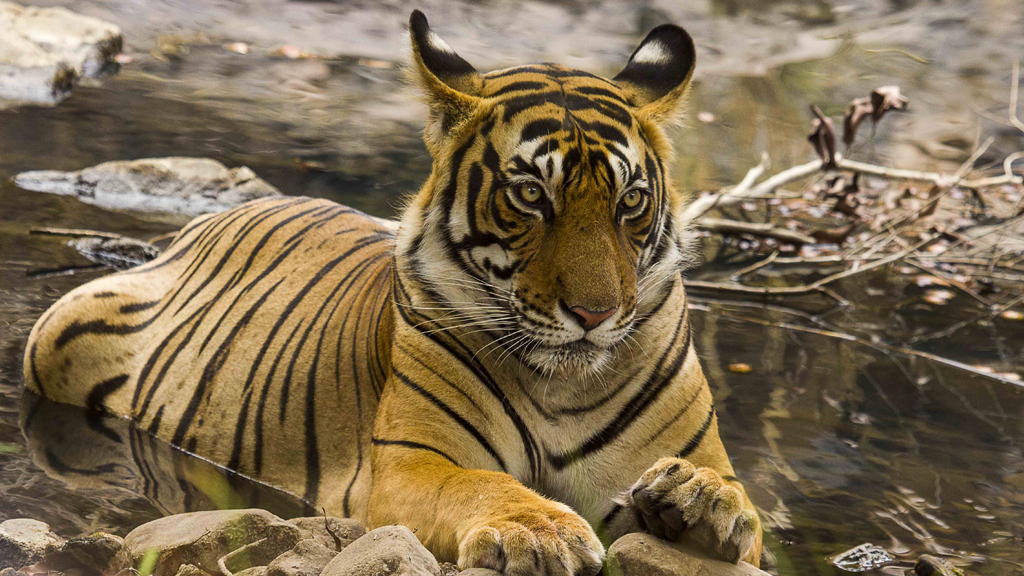 Let's face it, the main reason most travellers land up at Ranthambore is to get a glimpse (or three) of the majestic tigers that call this park home. Jeep or canter safaris are organized by the park officials and take place around 6:30 A.M. and 2 P.M. If you're signing up for a morning tour, make sure you carry a jacket as the open jungle is quite chilly.
The jeep and canter safaris last for more than three hours and will take you along jungle trails where chances of spotting a tiger are quite high. A guide is compulsory and included with the safari. He will point out pug marks and help you get as close to a tiger as possible. The tigers here are quite used to the jeeps/canters, and there's something extremely exciting about watching these animals amble through their natural territory.
Bookings for the tiger safaris are done at RTDC Vinayak Tourist Complex or you could always ask your hotel to do the needful. It's quite convenient setting up a tiger safari as it's the most popular of all the things to do in Ranthambore National Park.

2Visit the watering holes of Ranthambore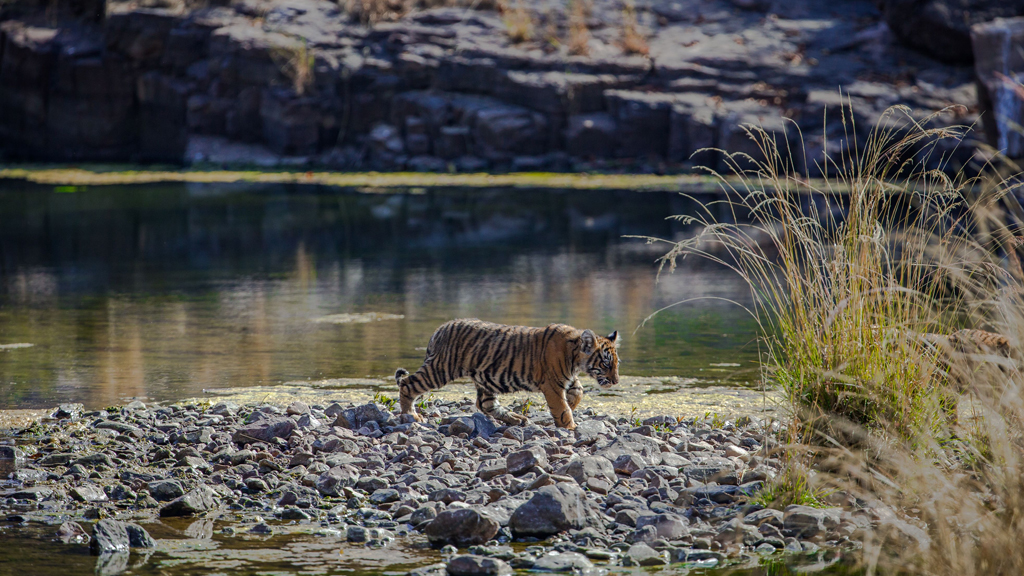 There are three languid talaos (lakes) inside Ranthambore National Park where a plethora of animals land up to quench their thirst. A safari here will see you spot sambhars, chital, nilgai, caracals, chital, hyenas, jackals, wolves, and jungle cats, among others.
The beautifully dilapidated ruins of a former royal residency sits on the banks of Rajbagh Talao. This is the prettiest of all the lakes within the park and is surrounded by thick jungle cover. This implies that a number of animals use the lake as a watering hole, and if you're lucky, you might just spot a tiger taking a sip at its banks.
Back in the day, Padam Talao was where the tiger Genghis would take a swim in its shallow waters. This is the largest lake in Ranthambore and it gets its name from the sprawling bed of water lilies. This lake is a haven for herbivores who land up at sunrise and sunset. Padam Talao is also the best spotting ground for the chinkara (Indian gazelle).
No Ranthambore safari is complete without a visit to its smallest waterbody- Malik Talao. The lake's natural allure is its vantage point, lazy marsh crocodiles, and avian population.
As a photographer, a visit to these three lakes will bring up ample snapshot opportunities, making your visit all the more memorable.
You May Also Be Interested In: "Places to Visit in Ranthambore"
Click here

3Strolling up to Ranthambore Fort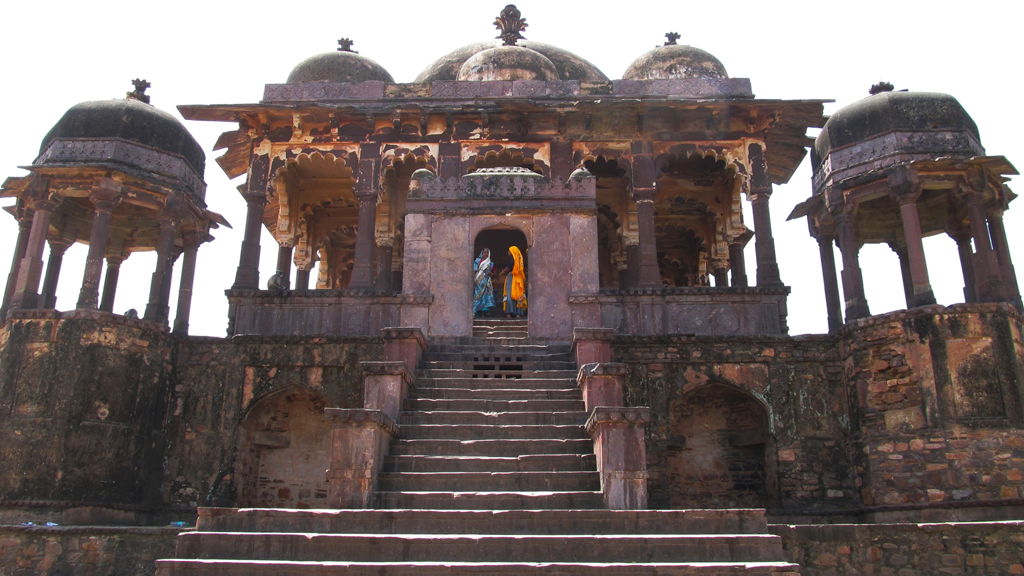 Hiking to the Ranthambore Fort is a captivating activity for any adventure seeker within the boundaries of the park. This 10th century structure is situated in the middle of the reserve and the exhilarating walk is perfect for nature lovers and photography enthusiasts.
Ranthambore Fort was the former royal hunting reserve and you can still view the ancient 7km wall that surrounds this bastion. Perched on a hilltop, the domes and spires slowly come into view as you reach the entrance gates. Surrounded by thick jungle, a hike to Ranthambore Fort offers breath-taking panoramas of the national park's greenery.  A hike to the fort should be on your list of things to do in Ranthambore National Park.

4The utopian birdwatching experience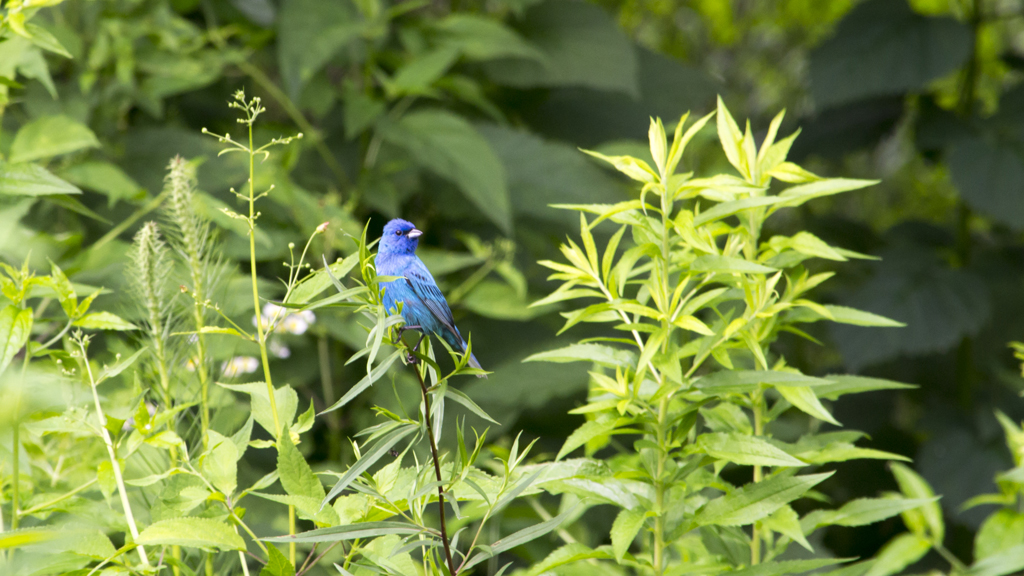 The three lakes (especially Rajbagh Talao), Ranthambore Fort and the Jhalra region are perfect for rookie and experienced birdwatchers. The topography of Ranthambore National Park, with its towering trees, thick jungle cover, and innumerable watering holes, attracts over 270 species of birds!
As an avian lover, Ranthambore offers a birdwatching experience second to none in Rajasthan. Keep an eye out, and your camera ready, for an egret perched on a nilgai's back or a kingfisher swooping down on a lake and flying upwards with a wriggling fish between its glorious beak.
Ranthambore is home to a wide variety of resident and migratory birds such as Asian Palm Swift, Indian Grey Hornbill, Greylag Goose, flamingo, pelican, cormorant, Crested Grebe, pipit, oriole, wagtail, falcon, Nightjar, snipe, heron, ibis, stork, the list goes on…
If you're just starting out as a birdwatcher, Ranthambore National Park is the right destination to cut your teeth.

5Trailing the panther in Kachida Valley and eyeing a tigress at Bakaula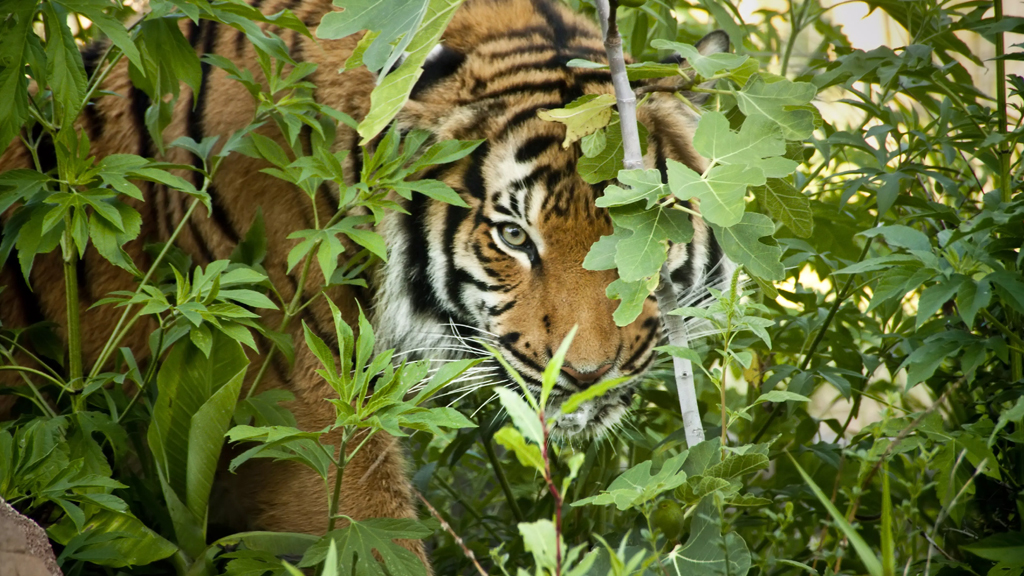 Kachida Valley is situated on the edges of Ranthambore National Park and many tourists skip a safari in this region. However, if you're a true animal lover, Kachida Valley is where you should land up to spot panthers, leopards and bears. The slinky panther is a mesmerising sight as it slips through the thick flora of Kachida Valley.
Kachida Valley's unique climate allows the region to be covered by rare vegetation completely different to the rest of Ranthambore National Park. Hiring a jeep to Kachida Valley is one experience you shouldn't miss out on while exploring Ranthambore.
The Bakaula region within Ranthambore is densely populated with flora and small clearings with shallow lakes. The thick vegetation is the perfect spot for a tigress to teach her cubs the ways of the jungle. Spotting a mother and her cubs ambling through their natural home is a sight you will not forget for years to come.
A word of advice to those visiting Ranthambore National Park- do not simply land up for the tiger. The national park is home to a plethora of birds and animals that make any trip here a once-in-a-lifetime opportunity. The lush vegetation, royal ruins, and tranquil lakes simply heighten the beauty of Rajasthan's most popular wildlife destination.