4 Things to Do in Mount Abu— Explore Rajasthan's Exclusive Hill Station in 2019
Cities like Jaipur and Jaisalmer offer a front row seat to the beige mural that is Rajasthan. Palaces, forts, and picturesque lakes are brilliant attractions, but you might be looking for something different in the desert state. That's when you should turn to Mount Abu, Rajasthan's only hill station.
Picture this: alpine slopes form an avenue on either side of winding roads as you reach Mt Abu, perched on a plateau, 1220m high. This 6km narrow plateau is covered by lush vegetation, a plethora of birds and animals, and a scenery straight out of a Monet painting. Travellers visit this quiet hill station for its weather, that is cooler than the rest of Rajasthan, even in the summers! Make sure you carry a light jacket to keep the chill at bay.
Mt Abu is a favourite spot for honeymooners; the hill station attracts families and backpackers, as well. This is the ideal destination for hikers because of the numerous hilly trails that make for great day outings. Nowhere else in Rajasthan can you witness an explosion of greenery like you do at Mt Abu. If you really want to experience Rajasthan in a unique manner, make sure Mt Abu is part of your itinerary.
This listicle of things to do in Mt Abu will enthral the fussiest of travellers.
Explore Mount Abu Holiday Packages Designed for You
Click here
1Explore the lush Mt Abu Wildlife Sanctuary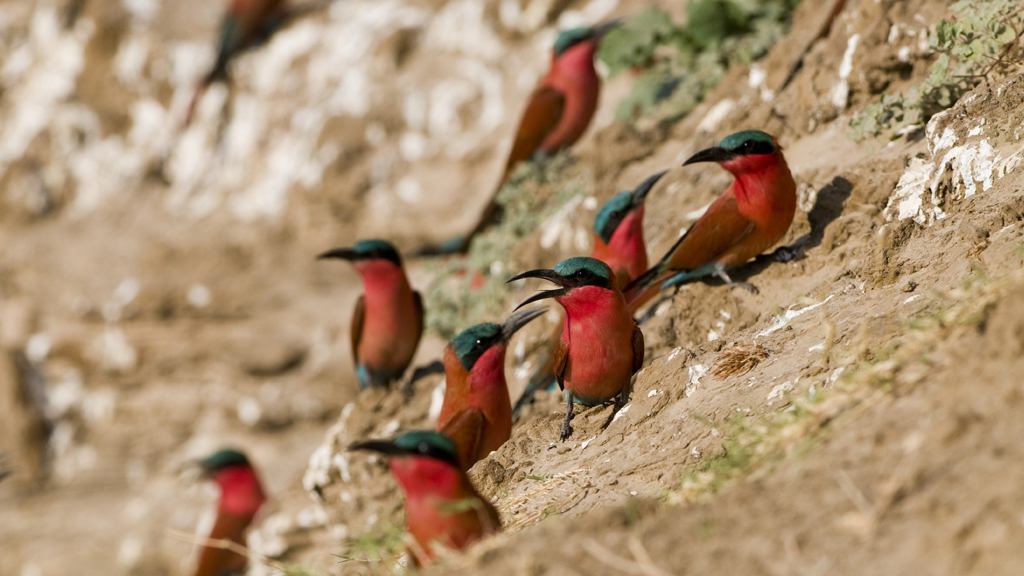 A 60 minute drive from town will drop you off at the entrance of Rajasthan's most unique wildlife sanctuary. Spread out over 290 sq. km. the Mt Abu Wildlife Sanctuary exists on a narrow strip of a plateau, making it a paradise for nature lovers. Over 250 species of birds can be viewed here, swopping from tree to tree, and the sanctuary is home to sloth bears, pangolin, jungle cat, Indian fox, hedgehog, sambhar, crocodiles, leopards and wild boars, among others. Keep an eye out for the grey jungle fowl; this bird is usually very secretive and a chance sighting could really add to your Mt Abu photograph collection.
If you're a flower person, Mt Abu Wildlife sanctuary is home to over 100 different plant species, some of which are unique to this region of Rajasthan. The natural beauty of this jungle is added to by orchids, bamboo trees and bright rosebushes.
Whether you're a birdwatcher, animal lover or a nature enthusiast, Mt Abu Wildlife Sanctuary is the place to be.
If the sanctuary doesn't fit into your plans, make sure you visit Trevor's Tank, situated 5kms from town. This is a crocodile breeding centre and many travellers visit this spot to view these animals in close proximity. Trevor's Tank is a popular picnic spot with locals and travellers landing up to spend a day amidst the lush greenery on offer. The man-made reservoir is teeming with lazy-looking crocs and fish. As you take a walk through the park's many trails, you will come across a prancing peacock or partridge. The park is also a birdwatcher's haven. Make sure you land up by 9 A.M. if you don't want to be disturbed while you spot a rare bird.
The things to do in Mt Abu Wildlife Sanctuary will take up the better half of a day but it is completely worth the time.

2Camping and trekking in Mt Abu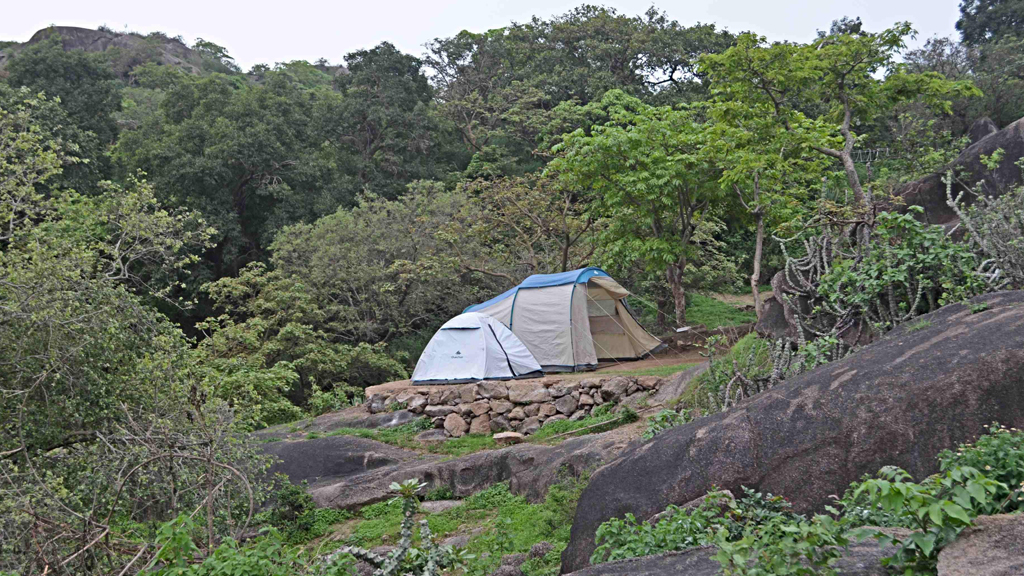 A popular activity in Mt Abu is taking the 4-hour trek all the way to Plummy Point. This is one of the highest points (5,000+ feet) in Rajasthan and if you're an adrenalin junkie, you should certainly give it a shot. At the base of the climb is a freshwater stream, and the rocky terrain gives way to lush vegetation. At every level, you're greeted with a breath-taking view of the hill station and once you reach the top, you will not feel like leaving. The weather is perfect around here, but make sure you're physically fit to complete this trek.
The best part of hiking in Mt Abu is that you don't need to go too far to find yourself in the wilderness. As many trekking and hiking trails are unmapped it's always better to hire a local guide. They know all the best trails and they will help you enjoy the natural surroundings without the fear of getting lost. Don't miss out on inspecting the plethora of medicinal herbs along the way used in various Ayurvedic treatments.
Mt. Abu also has a number of rock climbing options. Another experience unique to Mt Abu is stargazing. The plateau's height offers a number of opportunities to stare at the celestial bodies.
Camping out in the open is growing in popularity among all the other things to do in Mt Abu
You May Also Be Interested In: "Places to Visit in Mount Abu"
Click here

3Explore the major temples of Mt Abu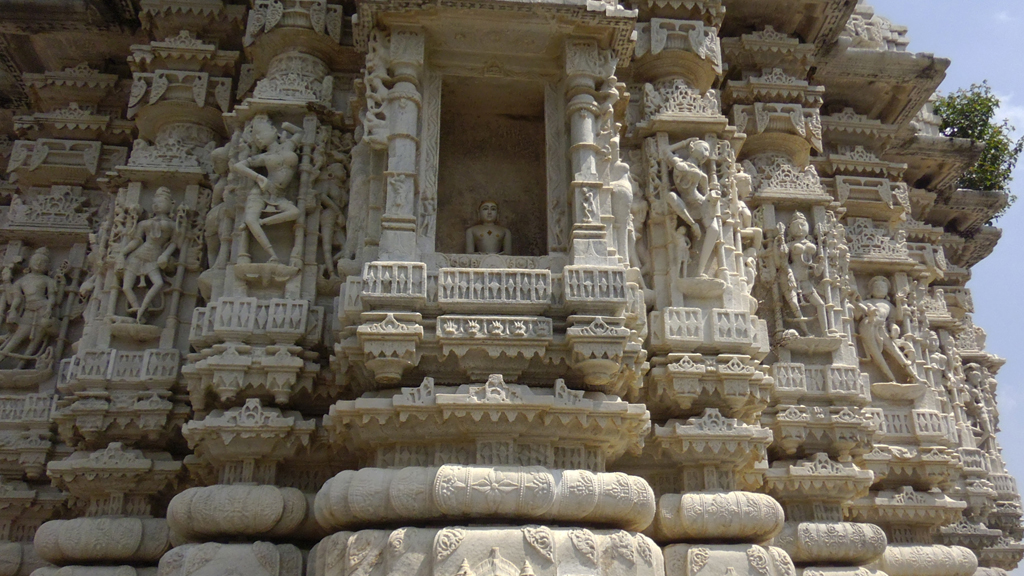 Even if you aren't a pilgrim, Mt. Abu's temples are bursting with history and scenic beauty.
The Dilwara Jain temples are a complex of intricately carved shrines complete with exquisite marble-work. The entrance of Vimal Vasahi is decorated with 48 carved pillars and a procession of sculptured elephants leads up to this religious masterpiece. Don't leave without checking out the Luna Vasahi temple, where the marble-work is so minute it appears transparent. Each pillar and wall is carved with religious symbols making this a popular attraction with travellers. The multi-layered marble lotus makes for great photographs.
These temples are an hour from town and if you're visiting during the winter months, a brisk walk will allow you to take in the local culture of Mt Abu on the way.
11kms north of Mt Abu is the Achaleshwar Mahandeva Shiva temple. If you want to click photographs of a beautiful ruined fort, the Achalgarh Fort is nearby.
Within the boundaries of Mt Abu Wildlife Sanctuary is Guru Shikhar, the highest peak of the Aravalli Hills. This is not just a pilgrim point (Atri Rishi Temple), but a spot to get an enthralling view of Rajasthan's only hill station in all its natural glory.

4Float around on Nakki Lake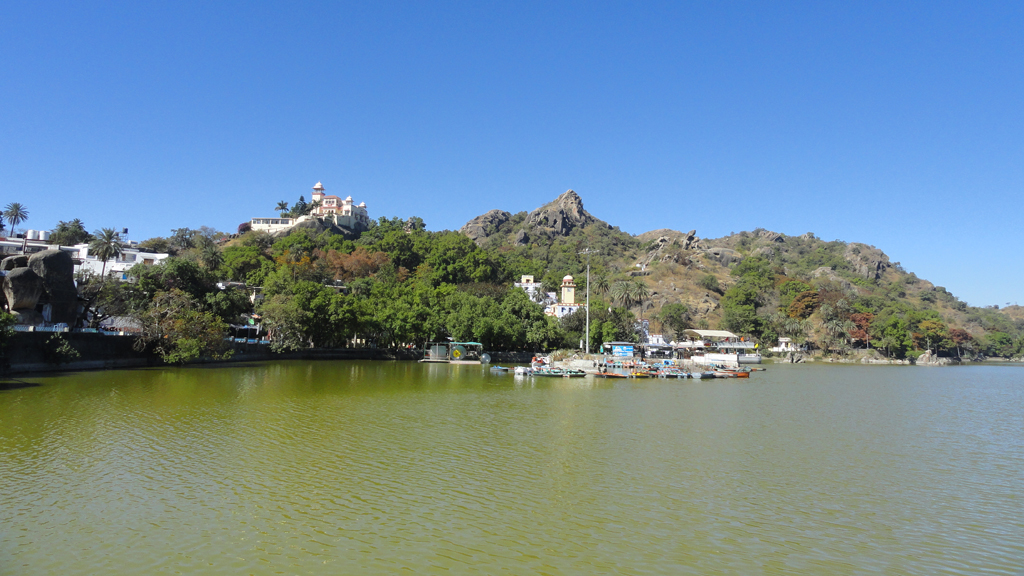 If you're in Mt Abu with that special someone, Nakki Lake is the ideal destination for a romantic stroll. Hire a pedal boat and spend an hour or so on the tranquil waters of India's first man-made lake.
Nakki Lake is surrounded by thick woods, alien-shaped boulders and undulating hillocks that add to its natural beauty. Whether you're travelling with friends or family, Nakki Lake has something for everyone. Take the five minute walk to Toad Rock where you can click panoramic photos of the town-scape.