8 Places to Visit in Ranthambore National Park— Up Close With A Tiger And Other Wild Animals Amidst Nature in 2019!
The Ranthambore National Park is where you should land up if you want to spot the king of the jungle. The park covers 1334 sq.km. of thick jungle, winding dirt roads, and lakes, making a safari here a once in a lifetime experience.
Ranthambore National Park is perfect for animal lovers. Besides glimpses of the tiger in its natural habitat, the park is home to nilgai, wolf, sambhar, bear, hyena, jackal, caracal, and leopard. The park is also a birdwatcher's paradise with the nightjar, greylag goose, great crested grebe, and a number of migratory birds that inhabit the tall trees and bushes. The best time to visit the park is between October and April.
Ranthambore National Park's unparalleled topography is a welcome change. The wild jungle is spread out over deep valleys and bluffs, spotted with rivers and lakes, making it a nature lover's dream. While the animals are the main draw, there are a number of other attractions within the park that should be explored. Here's a comprehensive list that will help you cover Ranthambore National Park in all its natural splendour.
1Ranthambore Fort — A beautifully derelict 10th century bastion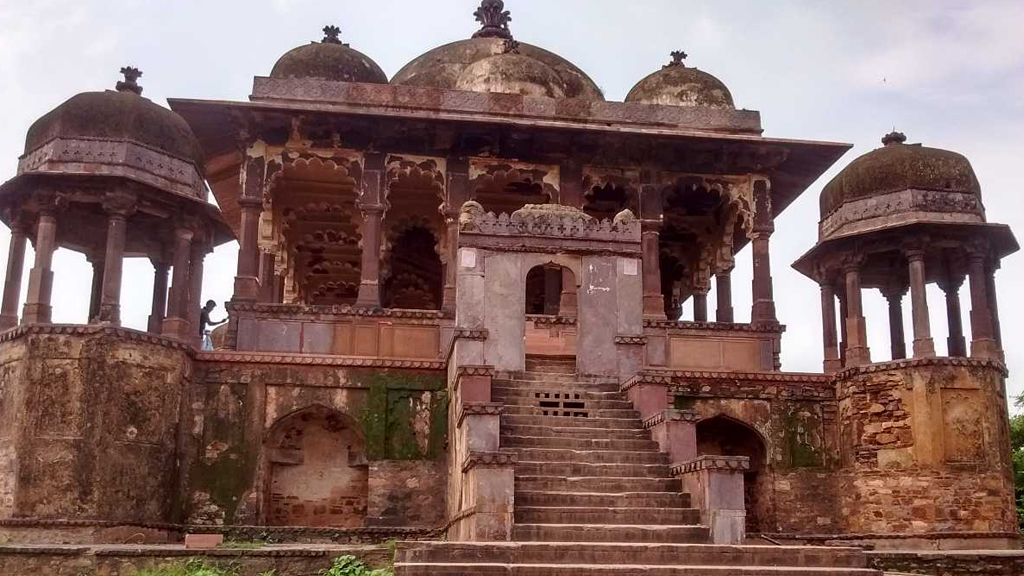 Constructed by the Chauhan Rajputs, the legend goes that the fort was erected by two princes hunting an elusive boar. When the animal escaped from them, they prayed to Shiva who, in return, asked for a fort to be built on the very spot.
Perched on a hilltop, Ranthambore Fort is well hidden from view. As you get closer to the heart of the park, the fort's domes and spires slowly come into view from above the surrounding greenery. What used to be the royal hunting reserve is now a reminder of the glories of the past. Seven gateways are still standing and the walls run for a distance of 7kms. This fort is the crowning jewel within Ranthambore National Park.

2Trinetra Ganesh Temple — Pilgrim's paradise within nature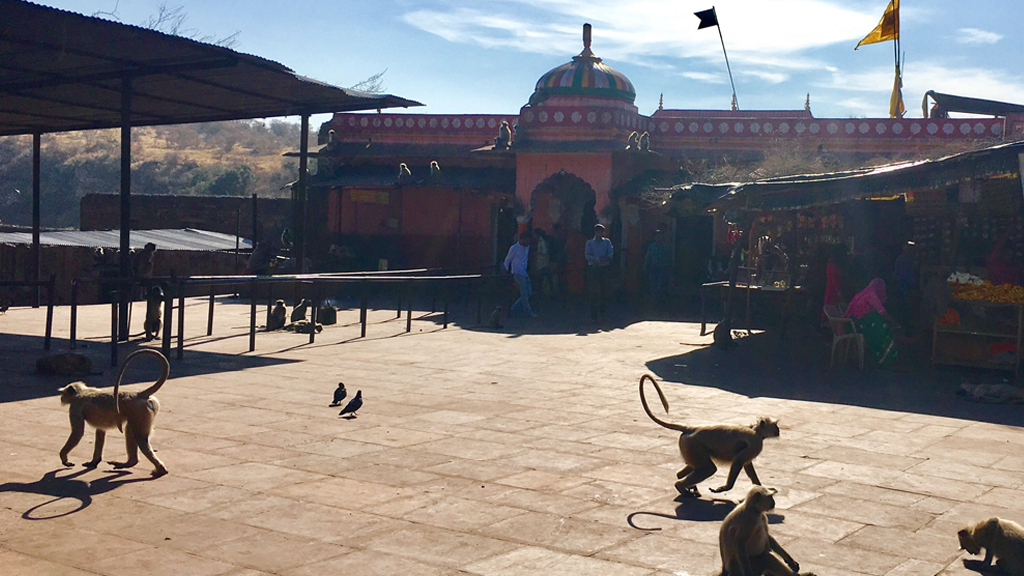 For those interested in temple architecture, the Trinetra Ganesh Temple is not to be missed. Situated within the walls of the Ranthambore Fort and overlooking the southern ramparts, this temple hosts the important Ganesh Chaturthi festival.
This temple is one of the oldest in Rajasthan and attracts a number of pilgrims when the park is open between October and April. The Trinetra Ganesh Temple receives a number of marriage invitations directed at the elephant god. This is an auspicious tradition that Ganesh should be invited first to an upcoming wedding as he is the god of beginnings.
You May Also Be Interested In: "Things To Do in Ranthambore National Park"
Click here

3Rajbagh Talao— A languid lake overlooked by majestic ruins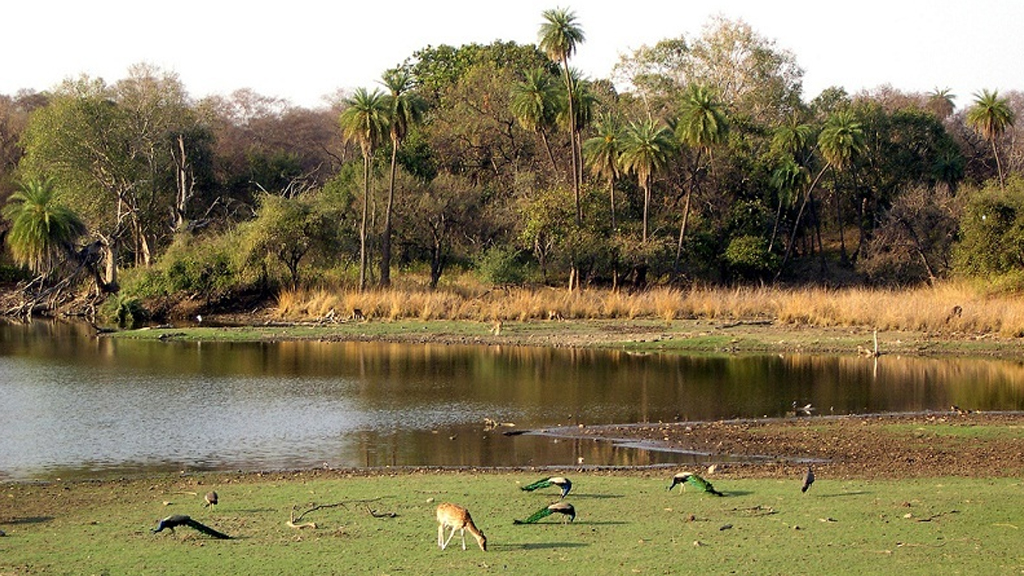 By far the most picturesque lake within Ranthambore National Park, its beauty is only heightened by the Rajbagh ruins at the far bank of the lake. You can still make out the crumbling domes and arches that was once the abode for Ranthambore's royalty.
The main reason why jeep and canter safaris stop here is because of its location. Rajbagh Lake is surrounded by thick jungle cover making it the ideal watering hole for all the animals living in the national park. Keep your eye out for nilgai sipping at the edges of this lake while an egret takes a free ride on its back. Because of the jungle cover, this is where a number of visitors get their first glimpse of the elusive tiger.

4Padam Talao— Water lilies and Chinkara paradise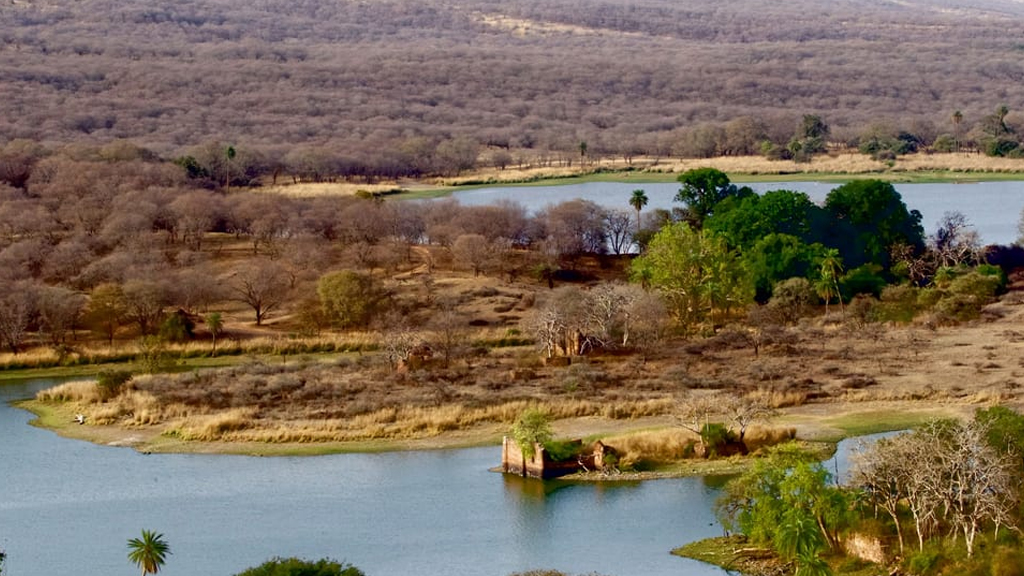 Padam Talao is the largest lake within Ranthambore National Park and its beauty is unique compared to the others that dot the surrounding area. The best time to visit this lake is during the wee hours of the morning and just before sunset. That's when Padam Talao comes alive with herbivores who visit the water's edge. Birdwatchers keep a lookout for sightings of rare avians.
The shallow waters of this lake used to be the hunting ground for Genghis, the famous tiger, who used to approach his prey while they were quenching their thirst. This lake is also the best chance you have of spotting the ever-elusive Indian gazelle (chinkara). Padam Talao gets its name from the pretty bed of water lilies that sprout up during their blooming season.
On the edge of Padam Talao sits Jogi Mahal that used to be the resting place for park visitors. The gigantic banyan tree, with its gnarly braches, near Jogi Mahal is one of the oldest in the country!

5Malik Talao— Marsh crocodiles in water, migratory birds up above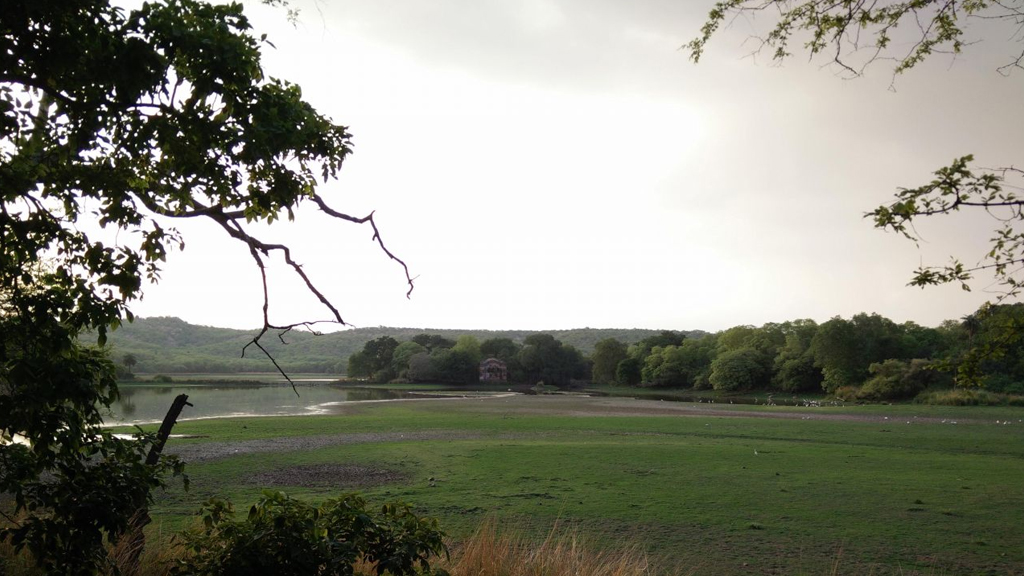 This may be the smallest of the three lakes in Ranthambore, but Malik Talao has just as much to offer. Marsh crocodiles can be viewed here, their snouts just above the water. Avian lovers will not want to miss out on this spot what with kingfisher, heron, egret, stork, ibis, crane, and a variety of winter migratory birds swooping overhead, from tree to tree. There is nothing more pleasing than watching a kingfisher swoop down and pluck a fish from the surface of Malik Talao.
For photographers, Malik Talao offers some of the best vantage points to click unforgettable snapshots. While the make might not be as sprawling as Rajbagh or Padam, it certainly has its own natural allure.

6Kachida Valley— Black cat territory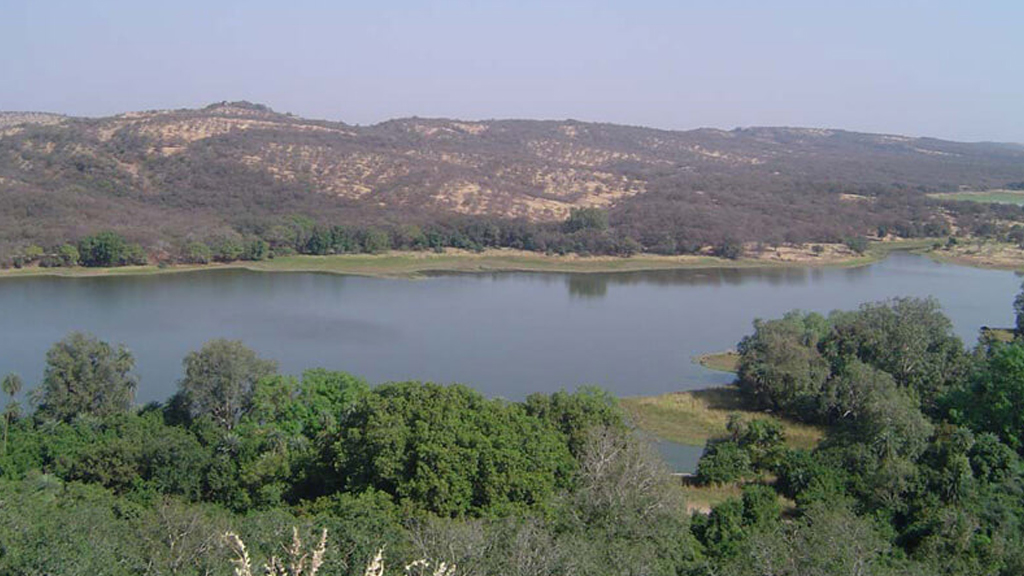 Kachida Valley is on the fringes of Ranthambore National Park and consists of low hills, rocky outcrops and an undulating dale. If you're lucky, this is where most safaris get to witness the sleek panther in its natural habitat. Since panthers do not enter the thick jungle in order to stay out of tiger territory, the chances of spotting them in Kachida Valley are quite high. Make sure you keep your eyes open for the black cat. The area's topography also makes it the perfect spotting place for bears that can be seen plucking fruits and honeycombs.
The climate in Kachida valley allows for the growth of rare vegetation unseen in other parts of Ranthambore National Park

7Bakaula Region—The Jungle Book comes alive!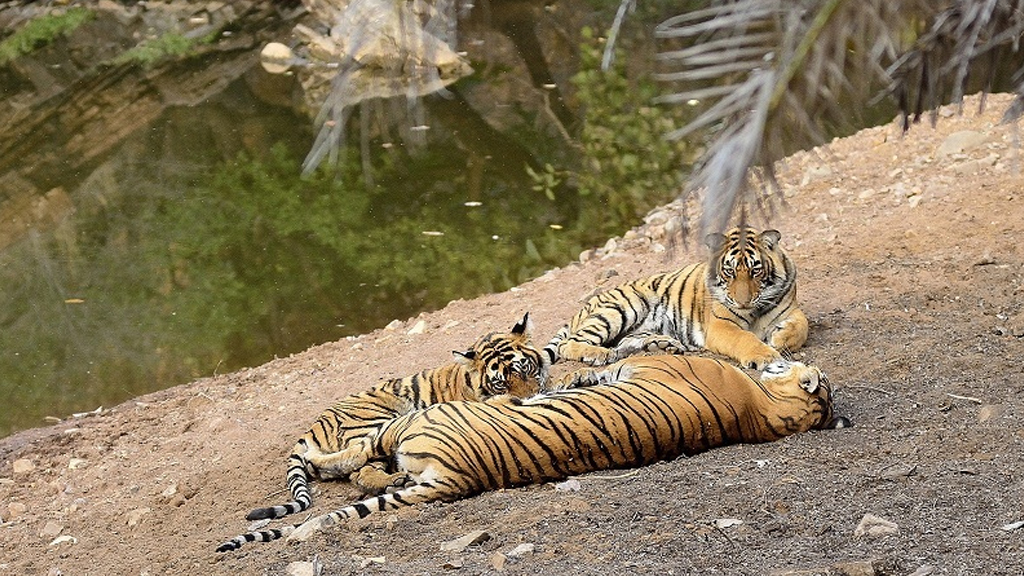 The beauty of the Bakaula region of Ranthambore National Park is its thick jungle cover. This makes it the perfect area to spot a tigress and her cubs staying out of the sun. The forest cover provides ample shade to the overprotective feline mother and her playful cubs.
Bakaula region is characterized by dense vegetation and sudden clearings interspersed with small pools of water that serve as watering holes for the large number of animals that take refuge here. If you hear chattering in the trees above you will find a family of monkeys making their way from one branch to the next. Bakaula is also a haven for birds that set up home among its dense forest cover.

8Lakarda and Anantpura—Of anthills, sloth bears and hysterical hyenas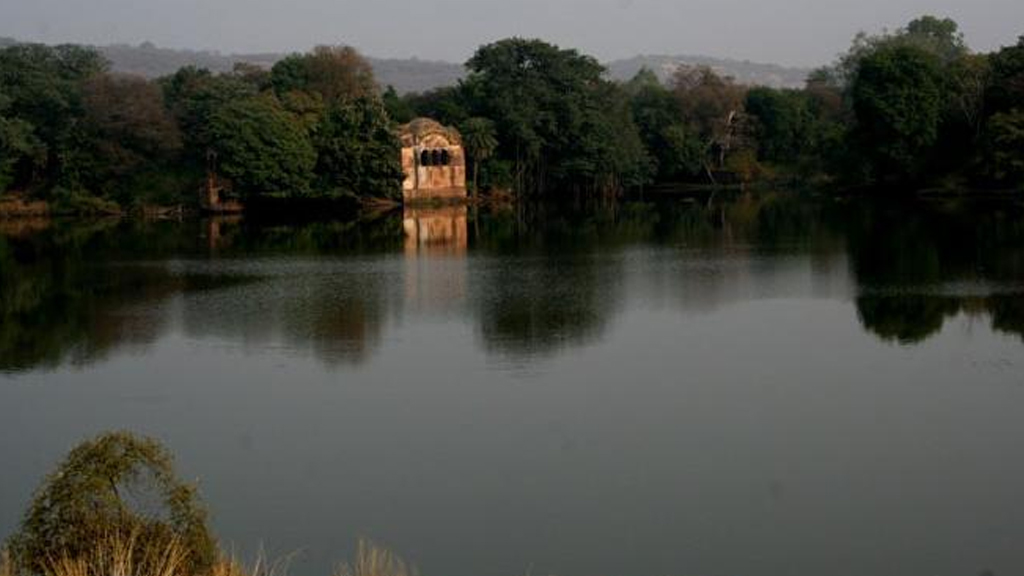 These two areas are situated towards the north and north-western parts of Ranthambore National Park. The first thing you notice as your jeep makes its way into Lakarda and Anantpura are the pointy anthills that look like mud stalagmites. That's why these two areas are perfect spotting ground for Indian sloth bears who are attracted to the numerous anthills that dot the area. Keep an eye out for the cute-yet-lethal porcupines. Ranthambore National Park has a minuscule Indian striped hyena population, and Lakarda and Anantpura are the only places to spot these beautiful creatures.
Best Time to Visit Ranthambore National Park:
The Ranthambore National Park, and its many attractions, is open to visitors from 1st October to 30th June.
The park and the attractions within, remains closed through July to September.
Christmas and Diwali bring the largest footfalls to Ranthambore National Park. If you want to explore the park in its quietude, it is best to avoid the festival weeks.
Safari Timings:
Besides exploring the natural habitat of wild animals, you can explore the various structures within Ranthambore National Park according to this time-table. You should sign up for both the morning and evening trips in order to explore the park at its best times.
1st October to 31st October - 6.30 A.M. to 10.00 A.M. & 2.30 P.M. to 6.00 P.M.
1st November to 31st January- 7.00 A.M. to 10.30 A.M. & 2.00 P.M. to 5.30 P.M.
1st February to 31st March- 6.30 A.M. to 10.00 A.M. & 2.30 P.M. to 6.00 P.M.
1st April to 15th May- 6.00 A.M. to 9.30 A.M. & 3.00 P.M. to 6.30 P.M.
15th May to 30th June- 6.00 A.M. to 9.30 A.M. & 3.30 P.M. to 7.00 P.M.
The safaris take place in 6-seater jeeps or 20-seater canters. Your best bet is to sign up for two to three safaris to take in the park, all its structures, and to improve your chances of viewing a tiger.