5 Things to Do in Chittorgarh— Explore the Epicentre of Rajputana Pride in 2019
Before you make that trip to Chittorgarh (Chittor), know this- the kingdom is the epitome of Rajput valour and courage. In 1303, Ala-ud-din Khilji besieged Chittor Fort in the hope of capturing Queen Padmani, who committed jauhar (death before dishonour). In 1535, the sultan of Gujarat, Bahadur Shah, with an eye on expanding his territory, attacked the fort, only to be met by 32,000 Rajput warriors and 13,000 women who sacrificed their lives rather than be taken as prisoners of war. Again, in 1568, Akbar laid siege to Chittor only to be met by jauhar.
This short history lesson is important to understand Chittor's place in Rajputana history. A number of Rajasthani folks songs centre around the pride of the Rajputs that would not allow them to be taken alive by outside forces. It is fitting that Chittor Fort, the crowning jewel of Chittor, is one of the largest in the country. It stands as a testament to Rajputana courage; exploring its palaces and temples is one way to delve deeper into the majestic history of Chittor.
Once the capital of the former kingdom of Mewar, this town has a number of activities for backpackers and pilgrims alike. Situated 70kms from Udaipur, Chittor is not part of the major tourist trail. However, a couple of days here will help you uncover Rajasthan's most under-appreciated holiday spot.
Our list of things to do in Chittorgarh will ensure you have a memorable stay in the land of Rajputana pride.
1Become an explorer of Chittor Fort's Rajputana history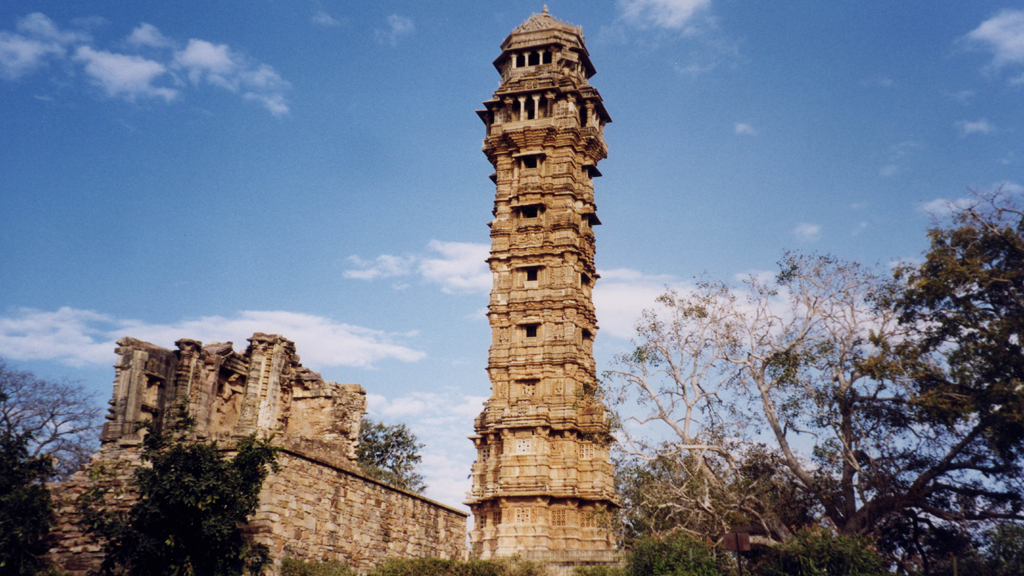 As you zig-zag your way up the 1km road that leads to Chittor Fort, you will reach Ram Pol, the main entrance. The first attraction on your list should be Suraj Pol (Sun Gate) that offers scintillating panoramas of the surrounding plain. Chittor Fort is spread over a whopping 240 hectares and you'll need a couple of hours to discover its main attractions.
The Kirti Stambh (Tower of Fame) and Vijay Stambh (Tower of Victory) are two glorious citadels within the fort. Kirti Stambh is a seven-storied, 22m tall, tower built to commemorate Adinath, the first Jain tirthankar. Vijay Stambh is a taller 37m tower with a vertical winding staircase that provides you with a bird's-eye-view of surrounding Chittor.
When you enter Chittor Fort, take a right to visit the 15th century Rana Khumba Palace. The crumbling Shiva temple, horse and elephant stables, are just the tip of the historical iceberg. This palace has an underground cellar where Rani Padmini is said to have committed jauhar instead of being captured by Ala-ud-din Khilji.
Fateh Prakash Palace is relatively young compared to the other structures within Chittor Fort. This palace-turned-museum houses local wooden handicrafts, post-medieval Jain sculptures, weaponry, ancient murals and frescoes. Any Chittor Fort explorer should not skip this Rajputana museum. The Kumbha Shyam temple nearby has a brilliant pyramidal roof complete with richly sculptured walls and pillars.
The Padmini Palace is synonymous with the queen that made Ala-ud-din Khilji attack Chittor Fort. Set on the banks of a pavilioned lotus pool, Padmini Palace is a great pit-stop for those wanting to click perfect pictures of the Chittor Fort expanse. Opposite the palace is the 8th century Kalika Mata temple, a must-visit for pilgrims and travellers, alike.
Wrap up your Chittor Fort exploration with a visit to Ratan Singh Palace, the royal winter abode. Ask around for directions to Ratneshwar Lake if you want to check out the majestic carved pillars, domes, and florally decorated walls of Ratan Singh Palace.
Whether you're a curious traveller or a pilgrim, head to Gaumukh Reservoir before leaving Chittor Fort. You will see locals feeding fish at this tank and the water originates from a perennial spring nearby. A refreshing end to the royal canvas that is Chittor Fort.
Take your time with all the things to do in Chittorgarh Fort

2A safari adventure at Bassi Wildlife Sanctuary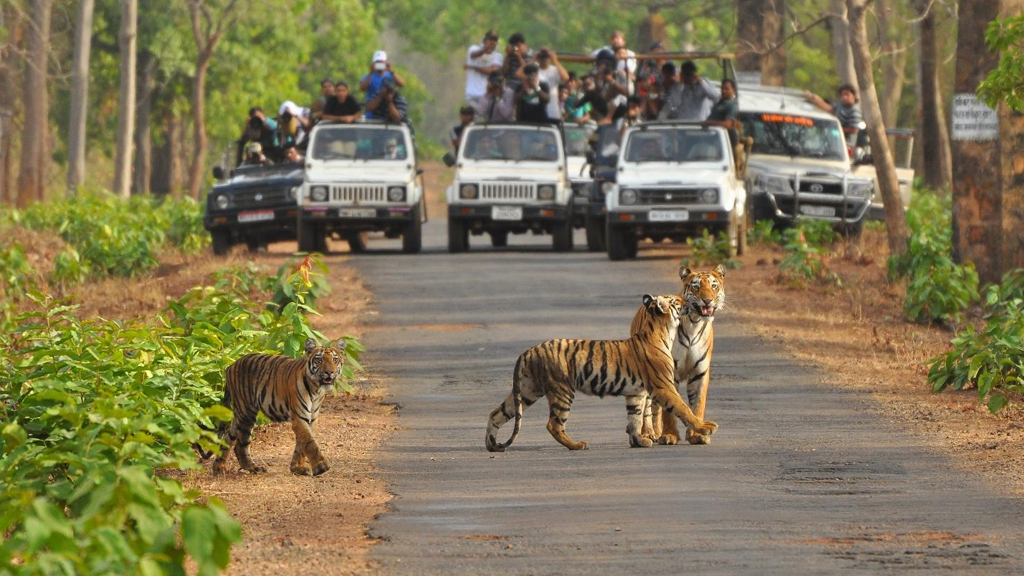 Why head to Bassi, when Sariska and Ranthambore offer wider wildlife experiences? Bassi Wildlife Sanctuary is a hidden gem when it comes to jungle safaris in Rajasthan. As most tourists opt for popular safaris, the tracks of Bassi are relatively less crowded, making animal and bird watching a much more pleasant experience here. Two vantage points offer perfect photographic opportunities within the park and you can spot panthers, jackals, four-horned antelopes, chital, and a variety of birds.
The best time to visit Bassi Wildlife Sanctuary is October to March; it is one of the few Rajasthan sanctuaries that remains open through the year.
Bassi town is 30kms from Chittorgarh and its sanctuary is not the only reason you should land up here. The local woodcarvers here are renowned for their handmade kavads. A kavad is a foldable box with a number of tiny doors illustrated with scenes from the Indian epics. These intricately designed boxes are easily available in Bassi, and can really add to your home décor. Moreover, buying them from Bassi will also ensure you don't get swindled at fancier shops in Udaipur.
You May Also Be Interested In: "Places to Visit in Chittorgarh"
Click here

3Unearth the primeval history of Nagari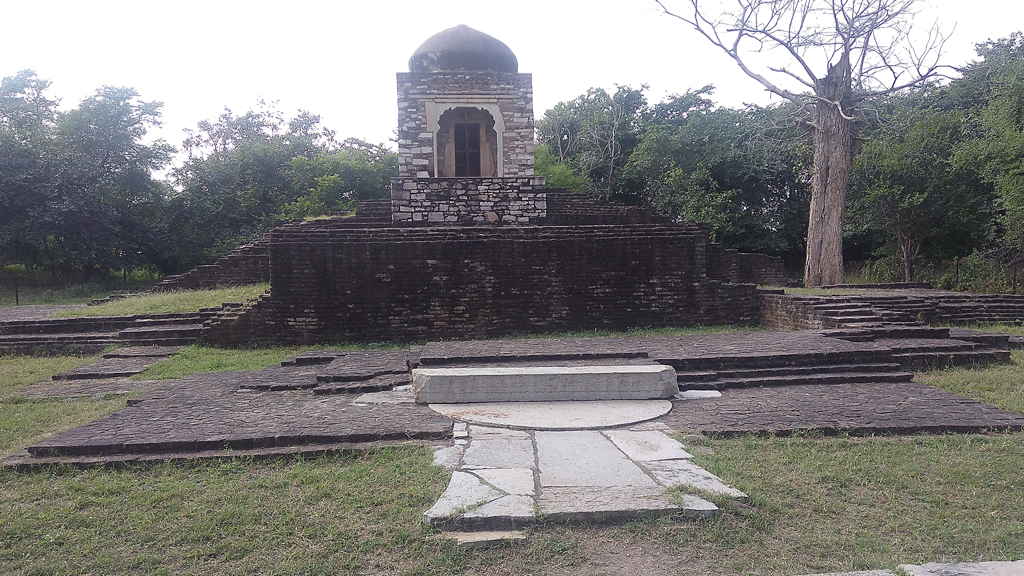 History lovers can never get enough of Chittorgarh. After you're done exploring the history within the walls of Chittor Fort, head to the primeval village of Nagari. Situated 15kms from Chittor, this ancient village sits on the banks of the river Berach. According to ancient Sanskrit texts, Nagari was known as Madhyamika, and its origins can be traced back to 150 B.C. Mauryan and Gupta period coins have been found here along with Hindu and Buddhist remains.
Nagari is easily one of the oldest villages in Rajasthan and any traveller will get a kick out of exploring its ruins. A day trip here will see you walk the same ground as its inhabitants from centuries ago. Don't forget to visit the Prakash Stambh, Shiva Temple and Hathiyon ka Bara.

4An excursion to Menal, Prithviraj Chauhan's summer retreat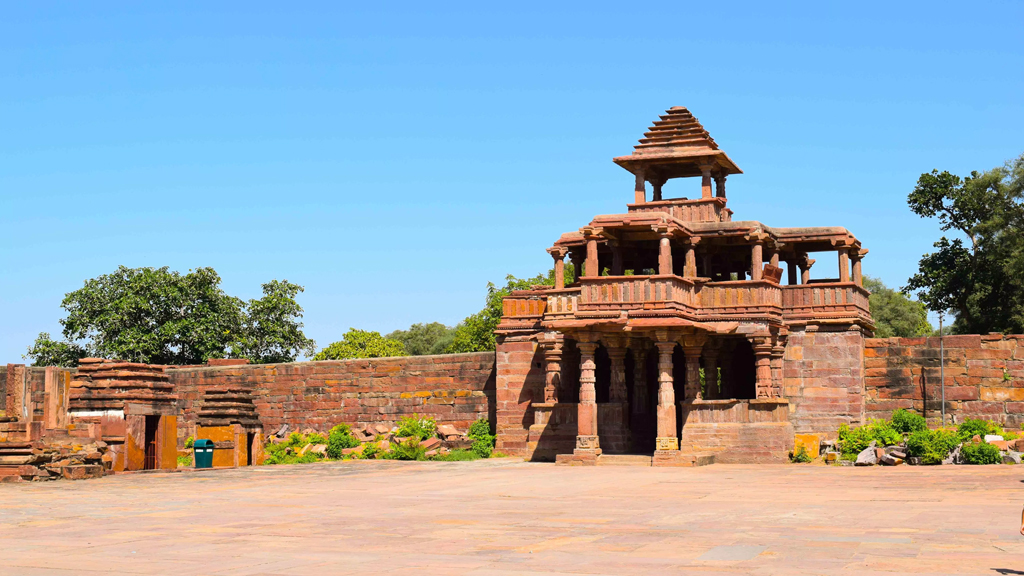 There's nothing better than going off the beaten track while holidaying in Rajasthan. Menal, less than two hours away from Chittor, is where Prithviraj Chauhan would land up to take a break from Delhi. Locally nicknamed, 'mini Khajuraho' because of the vast temple complex, Menal is easily the most picturesque picnic spot from Chittor.
The temples dedicated to Lord Shiva consists of projecting balconies, pyramidal spires, and exquisite stone carvings of various deities. Behind this temple lies the ruins of Rutirani Palace, Prithviraj Chauhan's summer retreat. After you're done exploring the shrines of Menal, look for the pathway that leads away from the temple complex. You will reach an exquisite waterfall that plunges into a vertical gorge over 100m deep. The best time to visit Menal is right after the monsoon season, when the surrounding flora comes to life and the waterfall cascades down to create an extremely relaxing atmosphere. Whether you're travelling with friends or family, Menal should be on your list as it shows you a side of Rajasthan most people skip.

5Discover the kaeidoscopic Chittorgarh bazaars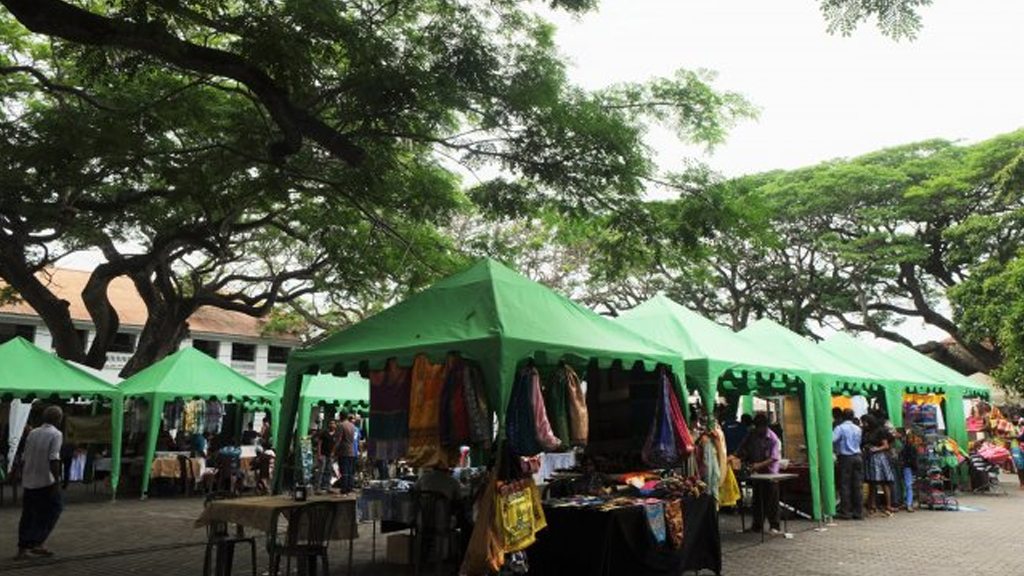 Don't be fooled into thinking that shopping is best carried out at the street markets of Jaipur and Udaipur. Chittor's bazars are popular with travellers and you can find everything Rajasthani from locally crafted wooden antiques to camel leather items, miniature paintings to traditional jewellery.
While Sadar Bazaar, Gandhi Chowk and Station Circle have hawkers selling everything you could dream of and more, the serious shopaholic should head to Fort Road Market.
Rajasthani textiles and fabric are world-renowned and Fort Road is a great place to pick up Akola fabric. The hand-printed, wood block prints created with vegetable dyes is a unique fabric that hails from the little town of Akola. If you can't make it to Bassi, you can pick up a kavad here and other hand-crafted wooden toys. Fort Road Market also has a number of shops selling Thewa jewellery, made out of gold sheets and molten glass.
Fort Road Market, with its winding lanes and myriad hues, makes for a shopping experience unique to Chittorgarh.
Even if you're tired after completing our list of things to do in Chittorgarh, know this- you've just experienced a mesmerising vacation.