Jodhpur Jaipur Tour
(3 Nights / 4 Days)Rs 4,999/-
Jodhpur – Jaipur

A visit to the famous Clock Tower in Jodhpur
A fun shopping spree at traditional markets
A historical experience at Umaid Bhawan Palace
A visit to the striking Jaswant Thada
Explore the stunning Mehrangarh Fort
A visit to the famous Jantar Mantar
Explore the beautiful Amer Fort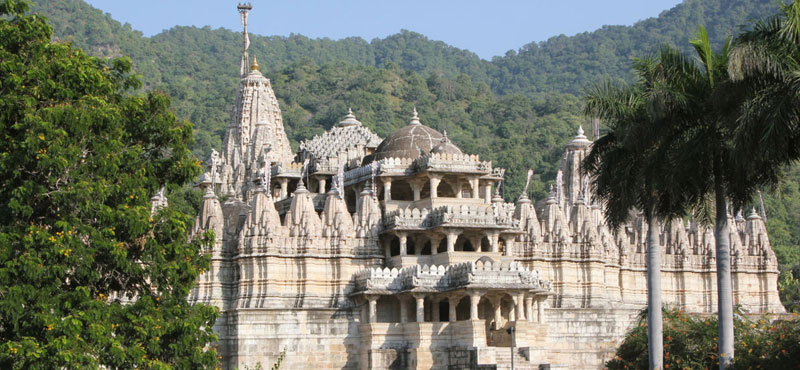 INTRODUCTION
The beautiful city of Jodhpur is one of the most popular tourist destinations, given its spectacular buildings and scenic locales. Often called the 'Sun City' for its sunny and warm weather all year round, Jodhpur is also in close proximity to the Thar Desert, providing opportunities for numerous adventures.
Jaipur, the capital city of Rajasthan, is a traveller's paradise and for all the right reasons. From beautiful historic buildings to fun activities, this beautiful 'Pink City' is definitely a must-visit. Book your Jodhpur Jaipur holiday package at the earliest and get ready to explore the opulence of this majestic state.
SHORT ITINERARY
Day 01: Arrival at the Jodhpur Airport

Day 02: Sightseeing in Jodhpur

Day 03: Travel from Jodhpur to Jaipur (One-hour flight journey)

Day 04: Departure from Jaipur
Upon your arrival, you shall receive a warm welcome by our representative and shall be escorted to your hotel. You may freshen up and get ready to explore beautiful Jodhpur.
You may first choose to visit the popular Clock Tower, a focal attraction in the city. The tower itself is over a hundred years old and is located in close distance to the many markets and shops in the city centre.

Here, you may shop around at your leisure. From exquisite antiques to tiny trinkets, you can be assured to thoroughly enjoy this experience. You must also try the various snacks and savouries amongst other street foods that Jodhpur is particularly famous for.
Post this exciting day, you may return to the hotel for a delicious dinner and a good night's rest.
Start off the day with a hearty breakfast and get ready for an adventurous day in Jodhpur.
The Umaid Bhawan Palace is Jodhpur is an iconic structure that is famous for its regal opulence. Being one of the world's largest private residences, it also houses a museum that is open to visitors. The museum has numerous rich historical artefacts and is definitely a must-see.
Next, you may pay a visit to the stunning Mehrangarh Fort. This fort has several other palaces inside with expansive courtyards. The museum located inside the fort also houses various rich pieces from the Rathore dynasty. This fort provides mesmerizing views of the 'blue city' from up above, perfect for photographs as well. You can move around the expanse at your leisure and explore the various handicraft and artisanal stalls located here.
In close distance to the fort is the Jaswant Thada, a white marble structure, built in dedication to Maharaja Jaswant Singh. This monument has numerous paintings and intricate carvings sprawled across its interiors.
After this joyous day, you may return back to your hotel for a dinner and overnight stay.
Start the day off early with a hearty breakfast and get set to travel to Jaipur. The flight journey between the two cities would be completed in approximately one hour.
Upon arrival, you may first visit the iconic UNESCO World Heritage Site, Jantar Mantar. This structure is an astronomical observatory and is also known to house the world's largest stone sundial. This piece of architecture was particularly praised for being innovative and pursuing an amalgamation of different religions and cultures, as early as the 18th Century.
Located about an hour's drive away from the city is Amer Fort, this majestic fort was built on a hill, overlooking the scenic Maota lake. The fort is famous for its unique, artistic style elements which includes – its red sandstone and marble buildings and its cobbled pathways. Amer Fort is a major tourist attraction and sees scores of visitors throughout the year. Here, you may choose to indulge in shopping activities and explore the various handicraft and artisanal stalls. You can also choose to watch the famous light show that takes place in the evenings.
After this exciting day, you may return back to your hotel for a delicious dinner and a good night's rest.

On the last day of your exciting Jodhpur Jaipur holiday package, you will start the day early with a warm breakfast. You will then get ready to pack your bags and leave for the airport to begin your onward journey home. We hope you had a memorable experience. We look forward to serving you again.