ADVENTURE TOUR PACKAGES

Adrenaline junkies will find a host of hair-raising adventures in Rajasthan. Zip-lining across Mehrangarh Fort or camping out on a Jaisalmer sand dune are memorable activities that can turn your Rajasthan trip into something completely different from the regular travel itineraries.
A popular adventure activity that has caught on quick in Rajasthan is cycling. Signing up for a cycle tour is all about experiencing the sights of this desert state minus the rush. The best part is while cycling though tiny villages, leafy avenues and winding roads, one can experience the Rajasthani way of life in action. This environmentally-friendly way of touring lets you pedal your way through Rajasthan instead of being whisked away in a four-wheeler from one attraction to the next.
The undulating sand dunes of Rajasthan make it the perfect destination for jeep safaris. As the vehicle moves up and down the sand hills you will spot lanky camels and nomadic tribes making their way across the brown expanse. Camel safaris are also popular and Jaisalmer and Bikaner are great places to sign up for this activity.
Thrill-seekers will be happy to known Rajasthan is slowly becoming a paragliding destination. A birds-eye-view of Rajasthan's natural landscape will get your spirit soaring. If paragliding is not your thing, a hot air balloon ride is the next best option. The perfect adventure activity for families, floating above the Pushkar Festival grounds will be a memory to cherish.
Whether you're a hardcore adventurer or someone who likes trying new things, we have a bunch of exciting activities all planned out for you. All you need to do is pick one of our adventure tour packages and we promise an unforgettable holiday.
Tour Plan 1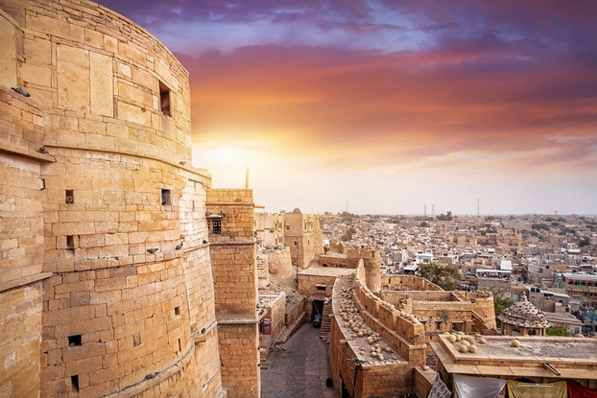 Duration : 08 Nights / 09 Days
Destination Covered : Delhi – Agra – Bharatpur – Deeg – Bharatpur – Karauli – Talabgaon ....
Tour Plan 2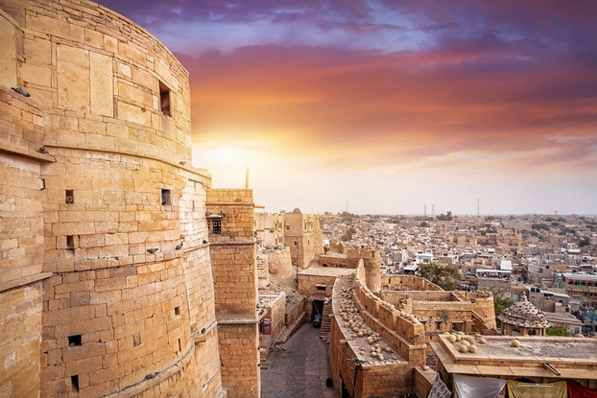 Duration : 08 Nights / 09 Days
Destination Covered : Udaipur – Kumbhalgarh – Ranakpur – Ghanerao – Mithdi Dam ....
Tour Plan 3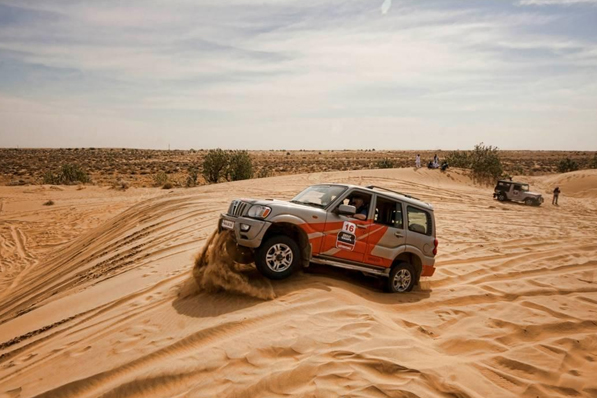 Duration : 13 Nights / 14 Days
Destination Covered : Delhi – Jodhpur – Rohet – Pokhran – Chaba – Dangri – Moolana ....
Tour Plan 4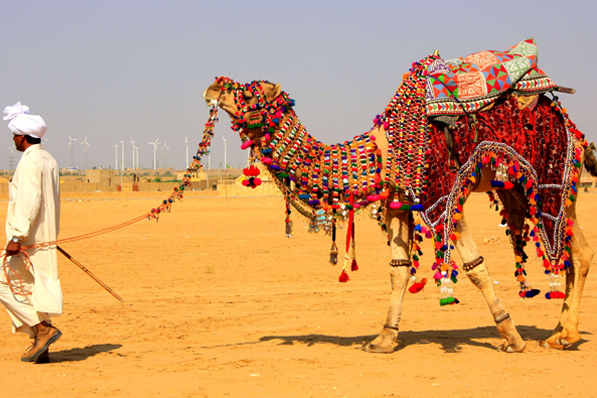 Duration : 16 Nights / 17 Days
Destination Covered : Delhi – Mandawa – Bikaner – Jaisalmer – Ramkuda ....