Wildlife Tour to Ranthambore National Park
(07 Days/06 Nights)₹ On Request
Delhi – Jaipur – Ranthambore – National Park – Delhi
Enjoy an amazing city tour around Delhi.
Unravel history and the royal charm of Jaipur city.
Experience the wilderness of Ranthambore National Par.
Encounter the mighty Indian Tigers and other jungle dwellers.
Delve deep in the Ranthambore National Park on a wildlife safari.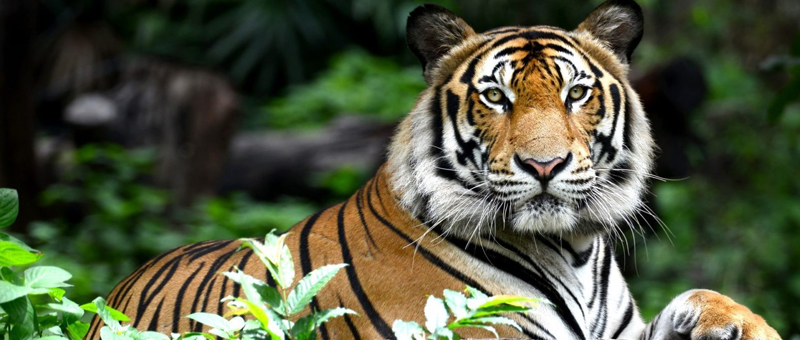 INTRODUCTION
The desert state of Rajasthan is a home to numerous wonders! The Ranthambore National Park in Sawai Madhopur district is among the most sought after and fascinating wonders in this gorgeous state. A home to an array of rare and exotic wildlife species, it is also one of the most scenic and famed wildlife reserves across the country.
Join us on the Wildlife Tour to Ranthambore National Park! Explore and discover the wilderness of this park which is also revered as an ideal destination to spot the majestic Indian Tigers. Indulge in wildlife safaris through the dense thickets of this wildlife abode to come face-to-face with several other fascinating species.
SHORT ITINERARY
Day 01: Arrival in Delhi

Day 02: Full-Day Delhi City Tour

Day 03: Drive from Delhi to Jaipur

Day 04: Drive from Jaipur to Ranthambore

Day 05: Ranthambore Wildlife Safari

Day 06: Drive from Ranthambore National Park to Delhi

Day 07: Departure from Delhi; Tour Ends Here
Bask in the fascination of your wildlife tour to Ranthambore National Park by arriving in Delhi. With your arrival, our tour guides and executives will meet you at your arrival point and assist you in checking-in into a hotel; rest of the day will be at total leisure followed by your overnight stay.
Today morning, after relishing a delicious breakfast, take out some time and join our tour representatives for an amazing full-day tour around New Delhi. The fun-frolic of the day will get further with your visit to historic sites like QutubMinar, India Gate, and Humayun's Tomb; religious sites like the Lotus Temple and Bangla Sahib Sikh Temple.
By afternoon, you will be visiting some of major landmarks in Old Delhi. Raj Ghat, Red Fort, and Jama Masjid will be visited during this part of the day; overnight stay will be at the hotel.
On this day, you will be driven to the capital city of Rajasthan – Jaipur. Also called the 'Pink City of India', your Jaipur arrival will be followed by your checking-in into a hotel. Get some rest at the hotel and get prepared for an exciting city tour around the Pink City; overnight stay will be at the hotel.
Today, after having breakfast at the Jaipur hotel, our tour guides will pick you up and drive you to the captivating Ranthambore National Park. Step into the wilderness of Rajasthan by checking-in into a jungle resort. Post this; you will be guided for a short wildlife viewing safari at the park; overnight stay will be at the resort.
Following today's morning meal, our tour representatives will guide you for a enthralling wildlife safari in the Ranthambore National Park. Join this safari to spot some of the most exotic and fascinating wildlife species in their most natural habitats; overnight stay will be arranged at the resort.
Wake up to the wilderness of Ranthambore and munch on a delicious breakfast. Post this, pack your bags and get picked up by our tour representatives for a drive back to Delhi. Arriving in Delhi, you will be checked-in into a hotel for your overnight stay.
Today morning, following your morning meal, you will be checked-out from the hotel and driven to the Delhi Airport. With your drop off at the airport, this enthralling wildlife tour to Ranthambore National Park will come to an end!