It comes as no surprise that Rudyard Kipling spent quite some time holed up at the Sukh Mahal in Bundi working on one of his most popular novels. Bundi is a town that helps you break away from the hustle-and-bustle of the tourist commotion. The tranquillity you find here is hard to amtch anywhere else in Rajasthan.
The best time to visit Bundi is in the winter season. This is because of the many step-wells in and around Bundi that require exploration on foot. The peaceful atmosphere coupled with the winding lanes and soft hillocks makes Bundi an attractive destination for the off-beat traveller.
Bundi is overly congested so renting a bicycle or motorbike here is a good idea. You can cycle all around town and explore the lakes, hillocks and historical attractions of Bundi.
1Winter in Bundi (October to March)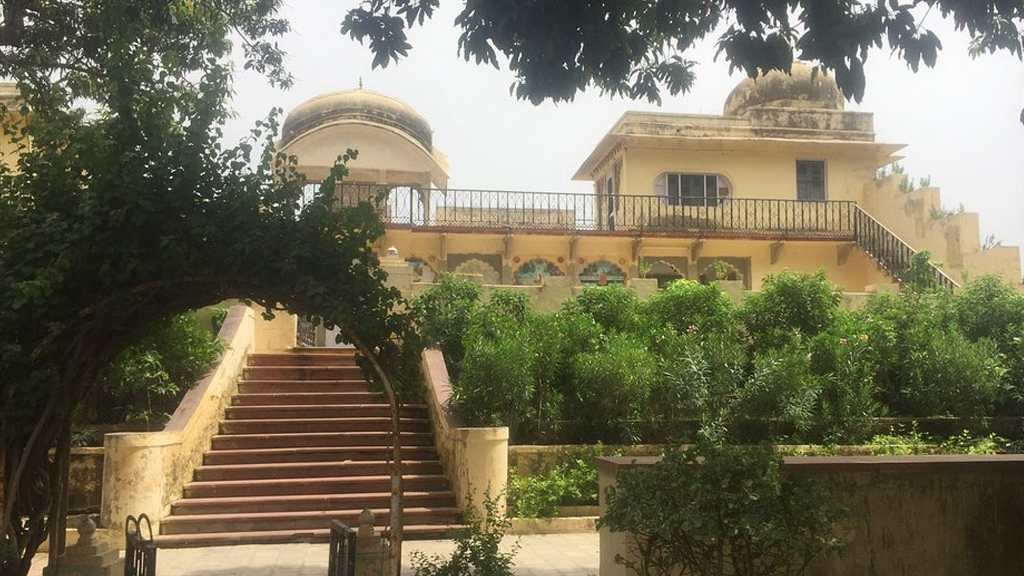 October is when the tourists start trickling into Rajasthan. Around this time, Bundi still doesn't attract that many tourists. This is an ideal window for those who want to explore the town at a leisurely pace. The temperature is not completely unbearable and you can visit the step-wells and Bundi Palace without breaking a sweat.
The Bundi Utsav that takes place in November is a sight for sore eyes. Cultural performances add to the fun, and you can mingle with the locals and get a feel of the real Bundi around this time.
The average low temperature in December and January is 12°C – 13°C. Clement weather to explore the complex within Bundi Palace, Raniji ki Baori and Nagar Sagar Kund.
There is nothing better than renting a cycle and visiting Jait Sagar Lake. The vegetation around the lake is perfect for a picnic and you can even explore Sukh Mahal, where Rudyard Kipling wrote Kim.

2Monsoon in Bundi (July to September)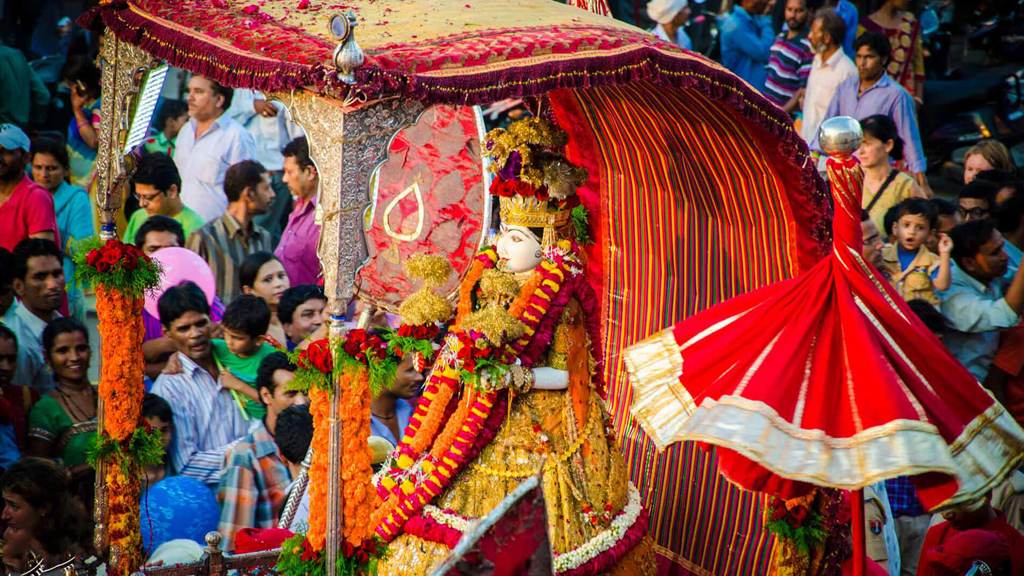 The main reason to visit Bundi in the monsoon is to experience the exuberant Kajli Teej Festival. it celebrates the oncoming monsoon, and the Teej goddess is placed on a palanquin and taken around town all the way to Nawal Sagar Lake. Horses, camels and elephants are part of the procession and Bundi is an explosion of colours around this time. The temperature ranges from 24°C – 32°C, but you won't notice the humidity because of the happy festival that takes place in August/September.

3Summer in Bundi (April to June)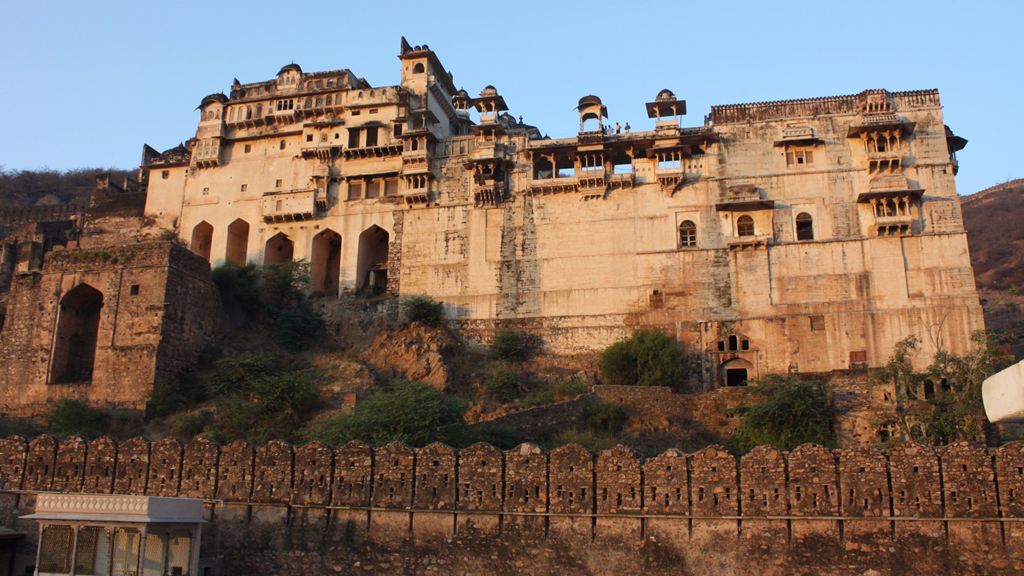 It makes no sense to land up in Bundi during the summers. The temperature soars above 43°C and you can't enjoy all the outdoor activities that makes Bundi such a beautiful attraction.
All in all, the best time to visit Bundi is during the winters. If you want to experience the culture of Rajasthan, land up in the monsoons to catch the Kajli Teej Festival, Bundi-style.