Things to Do in Ajmer— Immerse Yourself in the Dargah City
When travellers want to witness the epicentre of Islamic heritage and culture, Ajmer is where they land up. About a 130km car drive from Jaipur, this bustling little town is hemmed in by the tranquil Ana Sagar Lake; the Aravalli Hills loom over this pilgrim town like a silent colossus.
Ajmer is also frequented by Jain pilgrims, and secular travellers have an opportunity to witness the history and culture of two religions co-existing peacefully.
Ajmer's history is intertwined with that of India's colonial past. Established in the 7th century by the Chauhans, fought over for the most of the 14th century, Ajmer became a convenient residence during the long-standing Mughal era.
The first meeting between the British and Mughal Emperor Jahangir took place here in 1616. Ajmer has the distinction of being the only Rajasthan city directly managed by the British, amidst all the other princely states. The British left their mark in the form of Mayo College, Jubilee Clock Tower, and Sir Albert Hall.
Ajmer's political history is surpassed by its religious significance. Any traveller visiting for the first time will leave mesmerised by its Mughal architecture, throng of pilgrims, and picturesque lakes. Ajmer is also a great stopover for those moving on to Pushkar, 15kms away. While in Ajmer, soak in the local culture, take an evening stroll along the lakes, and simply enjoy a slice of Rajasthan unlike any other in the state.
We've compiled a list of things to do in Ajmer that will blow your mind!
1Float across the serene Anasagar Lake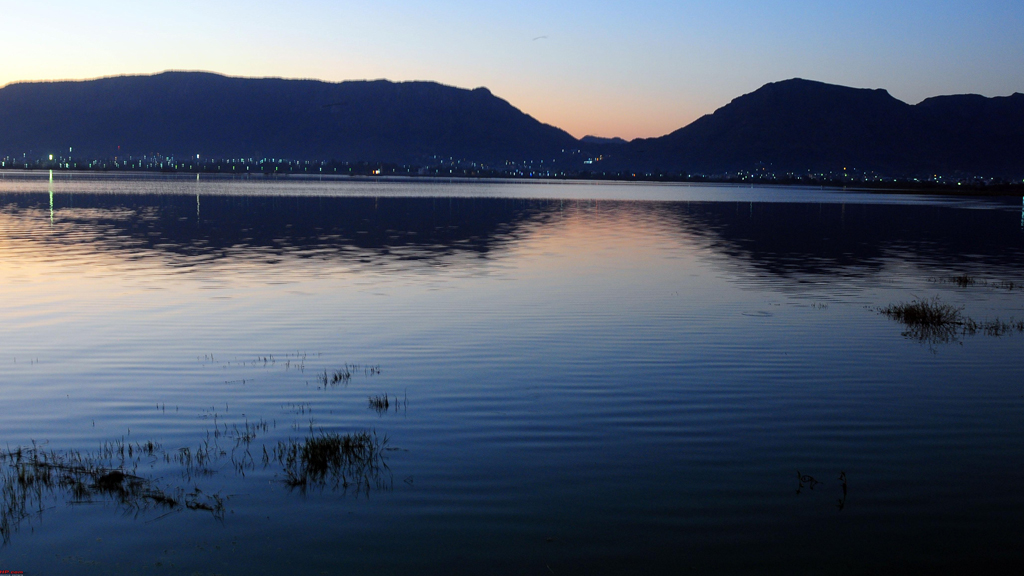 This man-made lake is a major attraction in Ajmer and was commissioned in the mid-1100s by the grandfather of Prithviraj Chauhan. A dam was built on the River Luni for this purpose and the tranquil waterbody is a great place to indulge in some languid boating. You can either hire a paddleboat or sign up for a motorboat ride. Either way, you will get to witness the peaceful side of Ajmer from the waters of Anasagar Lake.
While the lake may have been commissioned by the Chauhans, it was the Mughal emperors, Jahangir and Shah Jahan, who added it to its aesthetic appeal. The Daulat Bagh garden on its banks was constructed by Jahangir, while the five marble pavilions were commissioned in the 1600s by Shah Jahan. A stroll through these gardens is a great activity after a peaceful boat ride. The low hills beside Daulat Bagh offer a sweeping panoramic view of Ajmer.
A 15-minute rickshaw ride away lies the Foy Sagar Lake, constructed in 1892 by a British engineer. This lake offers boating facilities as well, and is a popular attraction for those wanting to click brilliant photographs of Aravalli Hills and a flaring sunset. Make sure you get here early in the evening so you can hire a boat and witness the sun dipping behind the hills from the middle of the lake.
When it comes to things to do in Ajmer, an evening visit to Ana Sagar and Foy Sagar  is a must. You can even try the local street food on the banks of these lakes.

2Lose yourself in the Qawwalis at Ajmer Dargah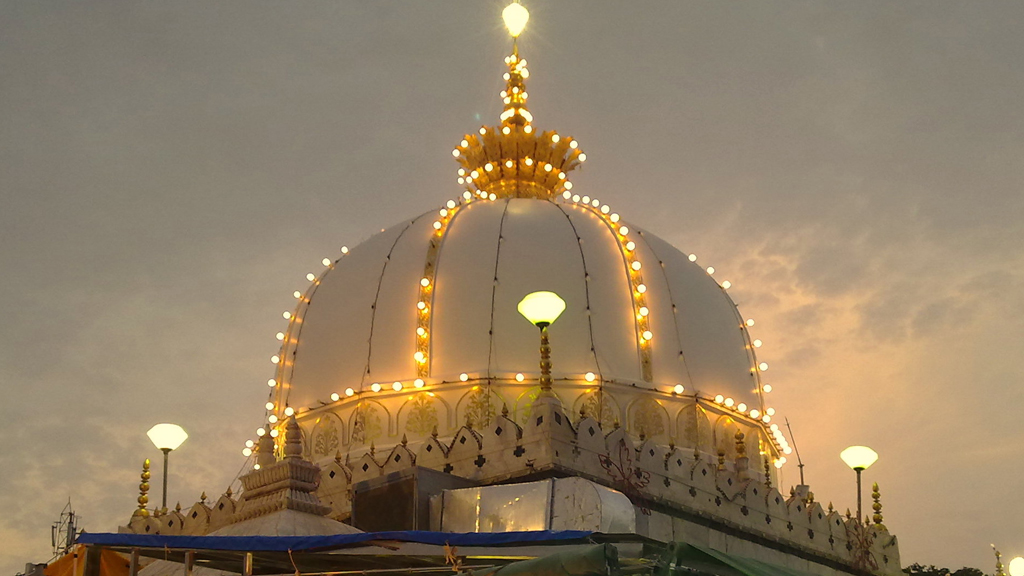 The dargah of Khwaja Muin-ud-din Chishti is an important Muslim pilgrimage site. As the evening descends on Ajmer, this shrine is brilliantly lit up and Qawwali singers assemble in the main courtyard singing verses dedicated to the Prophet and saints.
A Qawwali is a Muslim (Sufi) devotional hymn that gets its name from the Arabic word Qual, that translates to 'utterance(of the prophet)'. A Qawwāl is a person who sings these hymns. Hence, a Qawwali is a hymn sung by a Qawwāl.
Make sure your visit here takes place in the evening because witnessing these singers live is an experience of a lifetime. They work up a rhythm using traditional instruments and the resulting crescendo is spectacularly intense.
The Ajmer dargah is the final resting place of Khwaja Muin-ud-din Chishti, an important Sufi saint. Mughal emperors made this an important pilgrimage point and added to the structures within the dargah walls. As you enter from the Nizam Gate, you will come across Akbari Masjid, a green and white mosque commissioned by Akbar in 1571. The Nakkarkhana Gate was built by Shah Jahan and so is the inner courtyard mosque, constructed of white marble and wholly engraved with a Persian inscription. In order to enter the dargah courtyard, you pass through the gigantic Buland Darwaza, 28m high and standing tall since the 16th century.
A five-minute walk from the dargah is the sprawling Adhai din ka Jhonpda. Initially, this building was intended to be a Sanskrit college, but Mohammed of Ghori converted it into a mosque by adding a multi-arched screen and Islamic calligraphy over a seven-arched wall. While the mosque lies ruined, the Islamic architecture is still beautiful.
You May Also Be Interested In: "Places to Visit in Ajmer"
Click here

3Explore the glittering diorama of Soniji ki Nasiyan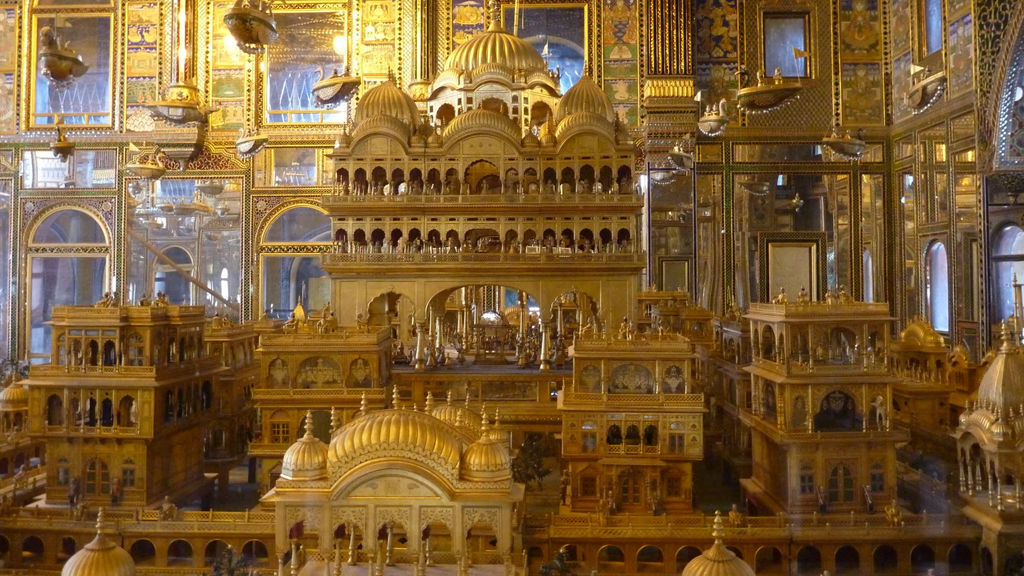 Easily the prettiest Jain temple in India, Soniji ki Nasiyan is a tourist attraction as much as it is a pilgrimage point. Take your time and inspect the two-storied prayer hall, sheeted in gold, and covered with the Jain idea of the ancient world. Constructed in 1865, Soniji ki Nasiyan is a diorama made of silver, gold, and semi-precious stones, depicting multi-tusked elephants, soaring peacocks, gondolas, a miniature golden city of Ayodhya and 13 continents and oceans.
Temple exploration can get a little monotonous at times, but Soniji ki Nasiyan is by far the most unique piece of religious architecture in Rajasthan. As a traveller in Ajmer, make sure you save enough time to let this temple mesmerize you.

4Explore a Mughal emperor's palace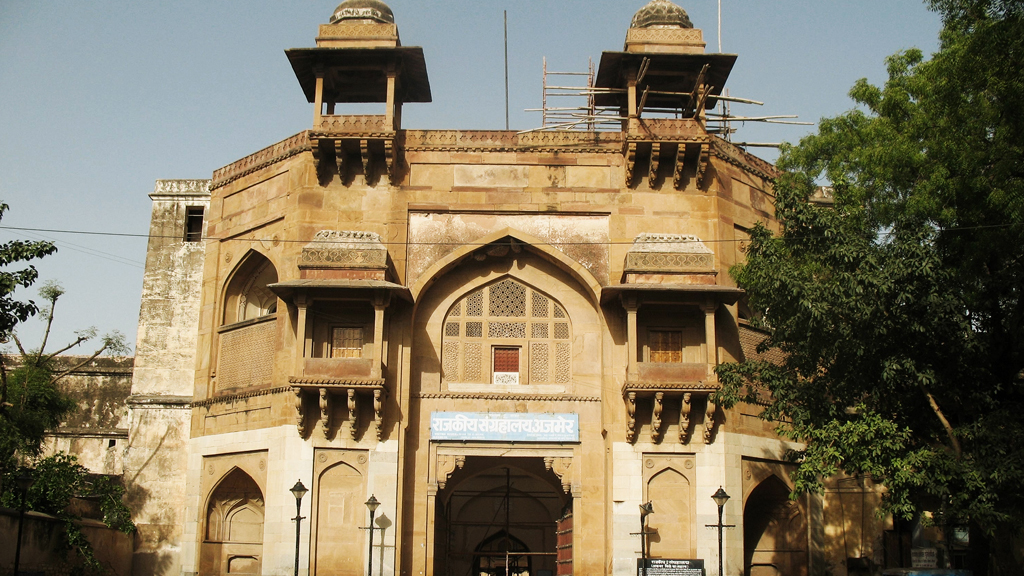 As you pass the main post office, you will come up to the Akbar Palace constructed in 1570. Today, the palace has been partially converted into a museum that gives visitors a detailed glimpse into the ancient history of the region.
Also called the Ajmer Government Museum, history buffs will find interesting 8th century stone sculptures, miniature paintings, medieval paintings, weapons, and a rare collection of maharaja portraits.

5The street market utopia of Ajmer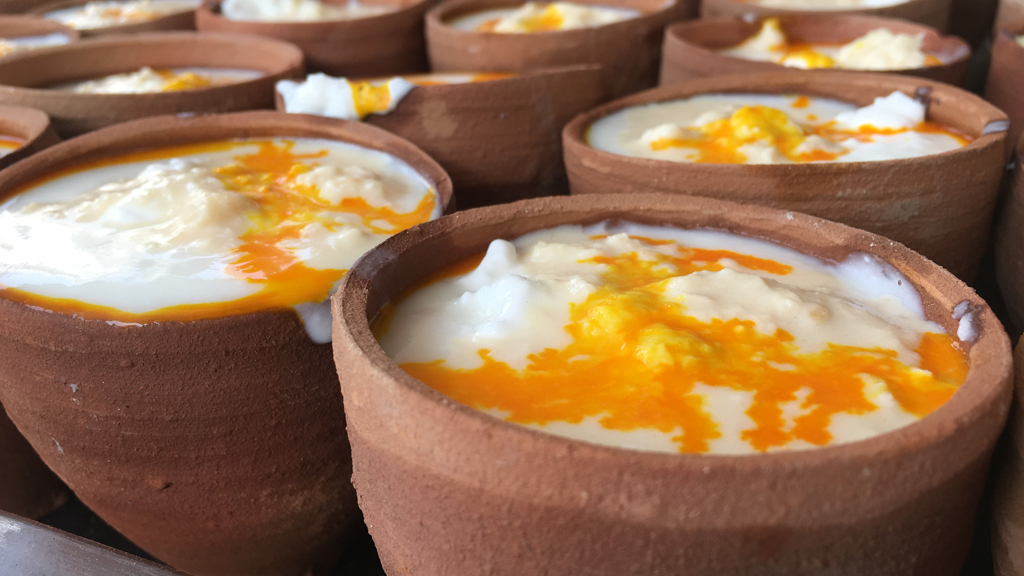 if you're in Ajmer and want to shop for ethnic clothing, Mahila Mandi is the place to be. Multi-hued saris and salwars, shawls, and footwear are available at decent rates if your haggling skills are on point.
The Nala and Dargah Bazaars exist side-by-side and give you more than a taste of Ajmer's local shopping scene. The crowds that throng to these street markets will make any shopping expedition here an adventure. Don't forget to try the local street food and pick up trinkets and curios to take back home.
If you're short on time, this list of things to do in Ajmer will ensure you get to know the city like a local.