Ajmer is set on the banks of the tranquil, and religiously significant, Ana Sagar Lake. The lush Aravalli Hills stand tall over this Muslim pilgrimage town, adding to its natural splendour. A number of travellers land up here from Jaipur which is around 130kms away. Besides the dargah that attracts a number of Muslim devotees, Ajmer is also home to exquisite Jain temples. For a secular traveller, a visit to Ajmer is a must to witness the harmonious co-existence of two vastly different faiths.
The Chauhans established Ajmer in the 7th century. For most part of the 14th century, Ajmer was the centre of a number of skirmishes that ended with it becoming a convenient residency for Mughal Emperors. Ajmer holds the distinction of being the place where Emperor Jahangir first met the British in the early 1600s. The town's colonial history is evident when you explore the Jubilee Clock Tower and May College. Ajmer was also the only city in Rajasthan under direct control of the British.
The best time to visit Ajmer, to explore its picturesque lakes, aesthetic Mughal architecture, Muslim and Jain pilgrimage shrines, is during the winter months. The local culture of Ajmer is best experienced by taking a stroll along its lakes and visiting its local bazaars.
visiting its local bazaars.
1Winter in Ajmer (October to February)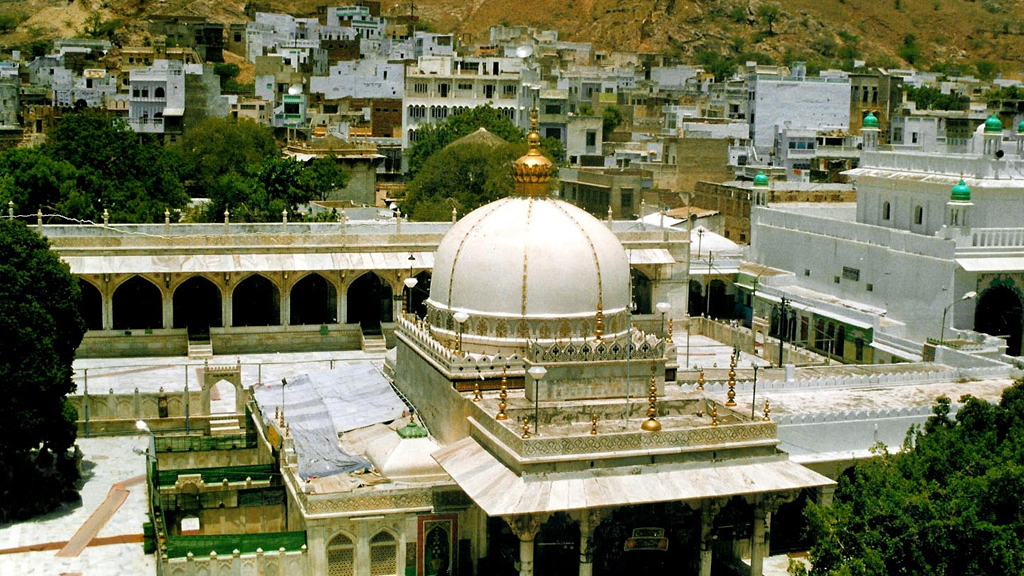 A good plan to explore Ajmer is to land up in October. This is when the tourist season is just kicking off, and you can explore its many sights without having to jostle for space. The dargah of Khwaja Muin-ud-din Chishti is a must just to witness its Mughal architecture and qawwali singers. Make sure you land up in the evening to have the best experience.
In November, Ajmer is crowded with pilgrims because of Eid-Milad-un-Nabi, celebrating the Prophet's birthday. This is when hotel rates shoot up. However, if you're interested in experiencing a Muslim festival, there is no place better than Ajmer.
The weather remains extremely agreeable from December through February. Most travellers land up during these months because daytime excursions are easily done and you can even visit nearby Pushkar.
The average winter temperature varies between 15°C and 20°C, making it easily the best time to visit Ajmer.

2Summer in Ajmer (March to May)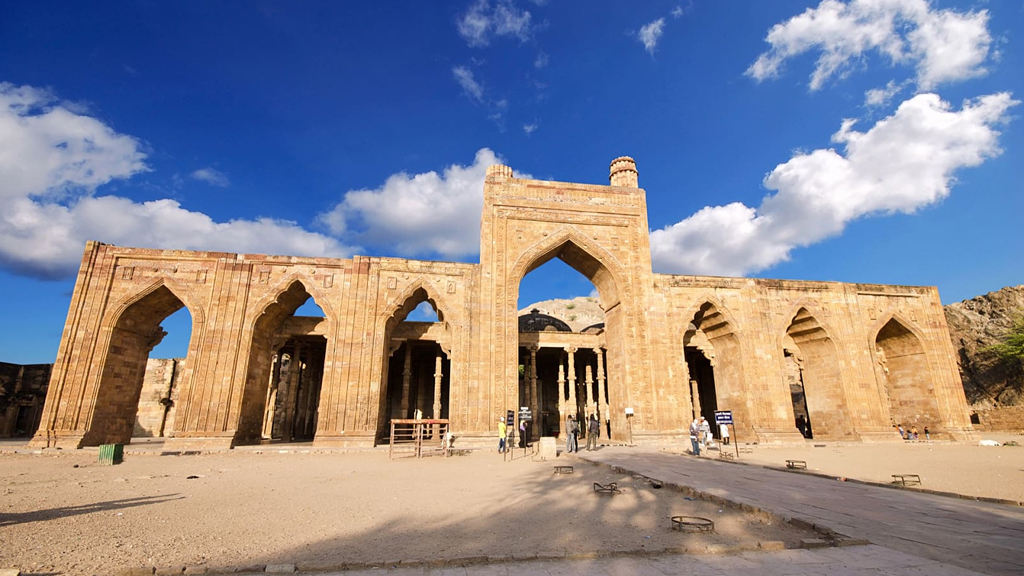 Prepare yourself for scorching heat if you're visiting Ajmer between March and May. At its peak, the temperature soars above a delirious 40°C! If you're a brave traveller or a pilgrim, chances are you're visiting Ajmer in May to witness the Urs Festival at the dargah of Khwaja Muin-ud-din Chishti. Make sure you carry enough sunscreen and don't forget to drink copious amounts of water to keep dehydration at bay.

3Monsoon in Ajmer (June to September)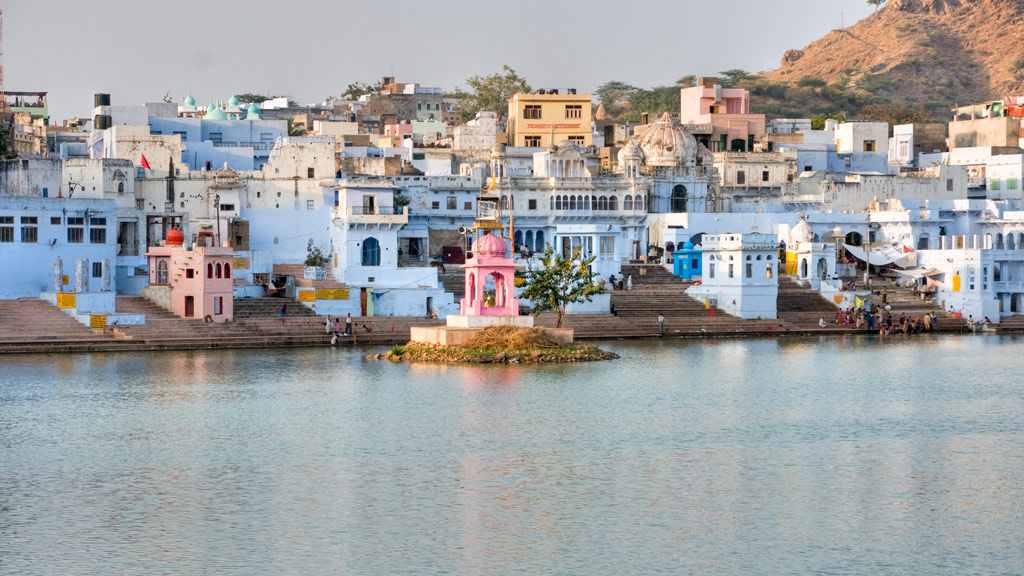 Ajmer is one of the few cities in Rajasthan where travellers can enjoy themselves during the monsoon season. The Ana Sagar and Foy Sagar lakes are a sight to behold when the rains come calling. Ajmer is surrounded by the brooding Aravalli Hills, and when the monsoons arrive, the vegetation springs to life. This leafy transformation of Ajmer is best experienced first-hand. For those looking to explore a different side of Ajmer, a monsoon visit should be on the cards. Moreover, you won't bump into too many tourists between June to September, so that's an added bonus. The average temperature fluctuates between 26°C and 34°C.
Ajmer's appeal lies in the ancient dargah and the Jain Soniji ki Nasiyan. The latter is one of the most exquisite Jain temples in the country. If you're visiting during the winter months, head to the street markets for a local-like experience of Ajmer. During the monsoon months, a boat ride on Foy Sagar Lake is a must.