Kota was once part of Bundi before it was carved into a separate kingdom in the 1600s. Marathi warlords, Jaipur maharajas, and Mughal emperors all tried to conquer Kota but the kingdom remained resilient through it all. The historical attractions of Kota are a testament to the kingdom's former glory.
One of the main reasons to land up in Kota is to explore the flourishing arts and culture scene here. The City Palace and museum is testament to the former rulers patronizing of the arts. Kota is the perfect destination for the traveller looking for some peace and quiet.
The festival of Dussehra is celebrated with a lot of fanfare in Kota. And taking a boat ride on the Chambal River will have you enthralled by the surrounding natural beauty.
Read on if you want to know exactly how to reach Kota with the least amount of hassle.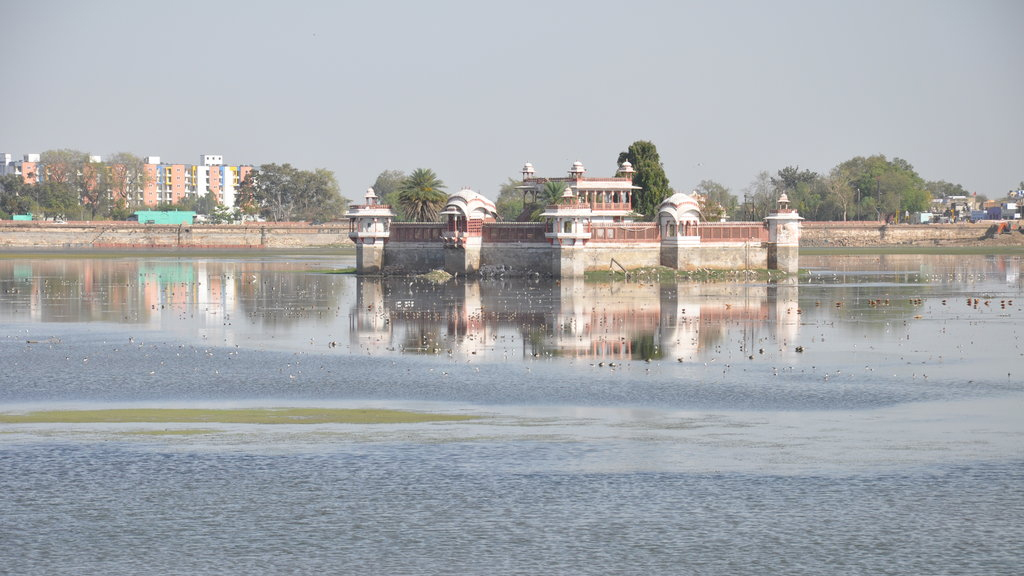 1.By Air:
The Jaipur International Airport is 244kms away from Kota, and the nearest for those flying into Jaipur. From there, it is a 4 hour ride to Kota. The Jaipur Airport has a variety of domestic and international flights on a daily basis.
It's always a good idea to visit Rajasthan in the winter months so that any long car rides from the airport are comfortable and worth the effort.
2.By Rail:
The Kota Junction Railway Station sees more than 170 trains make a halt here. This means you can easily find one that is travelling from your city to Kota. The Rajdhani Super-Fast Express travels from Delhi and Mumbai to Kota on a regular basis.
The main city area of Kota is a mere1o minute auto-rickshaw or car ride away from the railway station. When you disembark at Kota, make sure you book a cab from one of the pre-paid kiosks. This way you won't be overcharged for a short trip to your hotel.
3.By Road:
A 10 minute car ride separates Kota Bus Stand (Nayapura) from the main city. State Transport buses and private luxury coaches are available to and from Kota.
If you're travelling from Jaipur or Ajmer to Kota, your bus journey will take you along the National Highway 12. The duration from both these cities in under five hours. It's always best to opt for an AC bus for a comfortable ride into Kota.
We've just laid out how to reach Kota in the easiest possible manner. The modes of transportation will differ depending on where you're travelling from. Within Kota, you can travel by auto-rickshaw or rented taxi.