Jaipur Travel Guide – All You Need to Know About the Pink City of India
Jaipur; the 'Gateway to Rajasthan', is a city where time stands still, where royalty greets you at every step and takes you through Thar Desert's immemorial history. The state's capital, this magnificent city boasts of being the first planned city in the country and is often adored as the 'Pink City of India' due to its pinkish outlook.
Founded by Maharaja Jai Singh II in 1727, Jaipur played a pivotalrole among the Rajput rulers and reshaped up Rajasthan's history. The city rose to the pinnacle of power, wealth, architecture, art, and literature, and has restored all its essence in the liveliest form. Today, it entices visitors from across the globe; it is in fact one of the highest visited tourist destinations in the world!
Whether you are a history fan, adventure lover, leisure seeker, planning for honeymoon, or a family vacation, you can visit this imperial city without a second thought. Its royal charm, heart-warming ambience, diverse history and other aspects will surely hold you captive. However, before planning for a tour to the Pink City, here are certain things that you must know:
Best Time to Visit Jaipur

Rajasthan experiences three different climates throughout the year: Summer, Winter and Monsoon, and so does Jaipur. Planning a visit to the Pink City in each of these seasons account for entirely different experiences. Also, depending on your purpose of visit, you may find the seasons suitable or undue for you. Let's know more about these three seasons and what to expect from them!
Winter – October to March: Best Time to Visit Jaipur
Yes, winter is in fact the most ideal or befitting time to visit Rajasthan's capital city. The city welcomes the crispiness of winter from the early phase of October and continues the spell till the end of March. During this period, temperature level gets much lower and might fall to 22 degrees during the days and around 5 degrees during night-time.
With the atmosphere getting pleasant, the city turns into a host to several festivities and exciting events. If you plan a visit to Jaipur during the winter, you can revel in the gala Kite Festival or participate in Jaipur Literature Festival. The fun-filled Elephant Festival is also celebrated within this period followed by other traditional celebrations like Gangaur, Teej, Diwali, and Ganesh Chaturthi.
Monsoon – July to September: Enjoyable Time to Visit Jaipur
If you want to enjoy the glimpses of Jaipur's greener side, you must visit this imperial city during the monsoons. Bringing in a sigh of relief from the rising mercury level, monsoons in Pink City usually begins in July and continues till September. Within this period, the city receives adequate amount of rainfall, and wears an enchanting shade of green colour.
As the city receives regular drizzles, you can always expect a clear atmosphere with highest visibility. This in turn, makes monsoon an ideal time to embark on sightseeing tours, nature walks, wildlife spotting, village and heritage tours. However, you should also be careful as driving through the sandy trails can get trickier while it's raining.
Summer – April to June: Not-so-Good Time to Visit Jaipur
Visiting Jaipur between the months of April to June can be a bad idea if you are not much acclimatised to high temperature! Summers in this city begins by the end of March and reaches the zenith point by the mid of April.
Within this period, the city experiences the maximum temperature rise. With an average of 30-35 degrees, temperature can rise up to a max of 45 degrees during the day. Though night temperature can fall below 30 degrees, you might still find it quite irksome to get acclimatised to such temperature change. However, as the influx of tourists reduces considerably, summer proves to be an ideal time to enjoy great discounts in hotel bookings, flight tickets, activity costs, and other such expenses.

Being one of the most popular tourist destinations in India, Jaipur relishes extremely well-connectivity with most of the major cities and metros in the country. Whether you are planning to embark on a roadway journey, take a flight or board a train, you can reach this royal city from almost all the corners in India as from international destinations as well.
By Road:
Jaipur has an ideal network of road connectivity. Adding more, the Rajasthan State Road Transport Corporation (RSRTC) has regular buses plying to and from this city. You can board these buses from major cities like New Delhi, Mumbai, Kota, Ahmedabad, Udaipur, Ajmer, Vadodara, Gurugram, Bhilwara, and several others.
By Train:
Jaipur Junction Railway Station within the city limits serve as the nearest railway station to reach Jaipur. This station connects the Pink City with major train stations across cities like Delhi, Mumbai, Kolkata, Chennai, Bengaluru, Hyderabad, Indore, and others.
By Air:
Jaipur International Airport or the Sanganer Airport is the only airport in this city. It is well-connected with major airports in the country and has regular flights from multiple air-carriers. Visitors flying from Delhi, Kull, Bengaluru, Mumbai, Hyderabad, Pune, Goa, Kolkata, and other cities can board direct flights to Jaipur.
Tourist Attractions and Places to Visit in Jaipur

1City Palace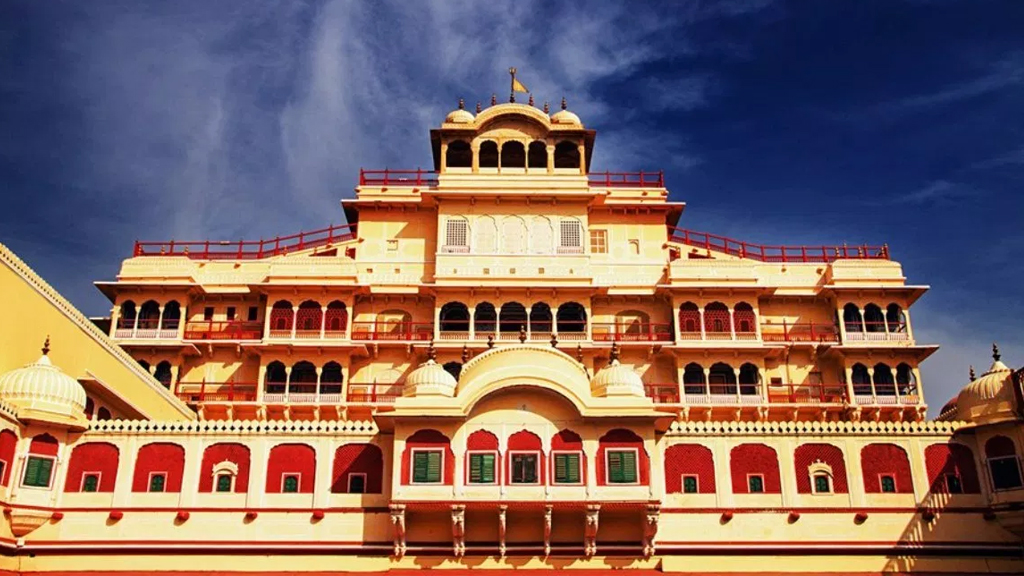 A 19th century architectural marvel, City Palace is the most popular and highest visited tourist attraction is Jaipur. If you are yearning to travel back to the Rajputana days in Rajasthan, this palatial palace complex is the place for you.
2Hawa Mahal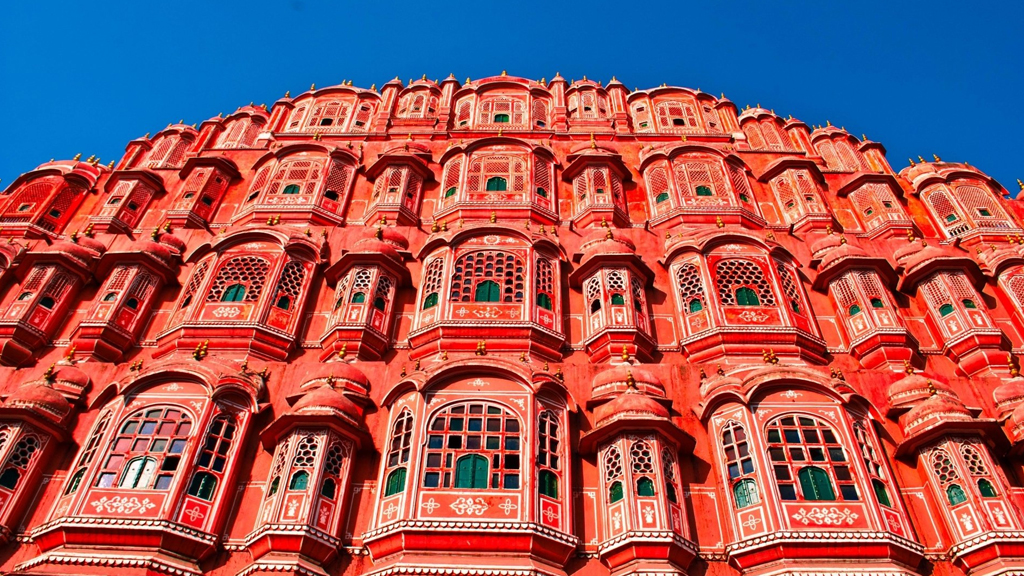 Built in the form of Lord Krishna's crown, this opulent palace showcases an intricate network of latticed jharokas (windows) and brilliant architectural marvel. Also called the 'Palace of Winds', this palace was used by the royal ladies to enjoy the glimpses of the outer world while being concealed from outside.
3Jal Mahal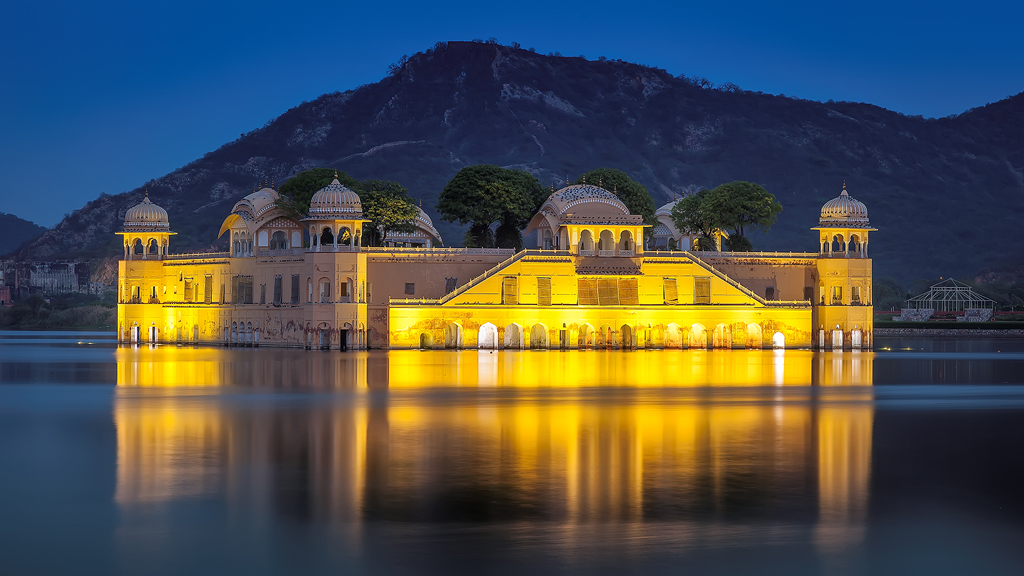 The once a duck hunting lodge of Maharaja Sawai Madho Singh, Jal Mahal is one of the most promising landmarks in Jaipur. Situated amidst the alluring Man Sagar Lake, this historic landmark is decked with beautiful terrace gardens, temple, and offers astounding views of the nearby hills and the lake.
4Amber Fort and Palace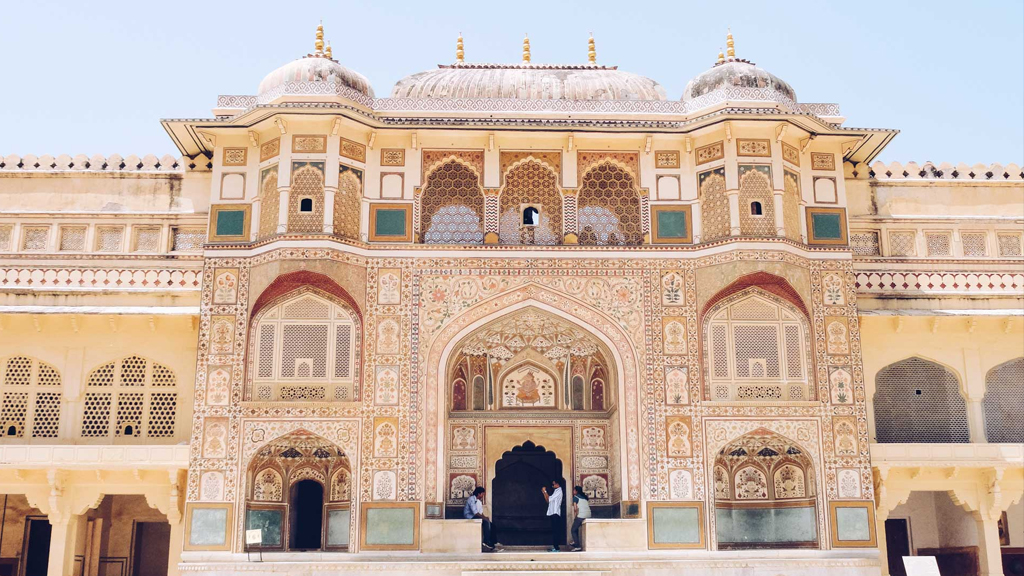 Jaipur is dotted with numerous forts and palaces; the Amber Fort and Palace is the most formidable one! Built in Rajputana architecture by Raja Man Singh I, this 16th century fort and palace showcases intricate marble carvings, sandalwood works, glass works, and the list goes on. It is also a wonderful place to enjoy elephant safaris in Jaipur.
5Nahargarh Fort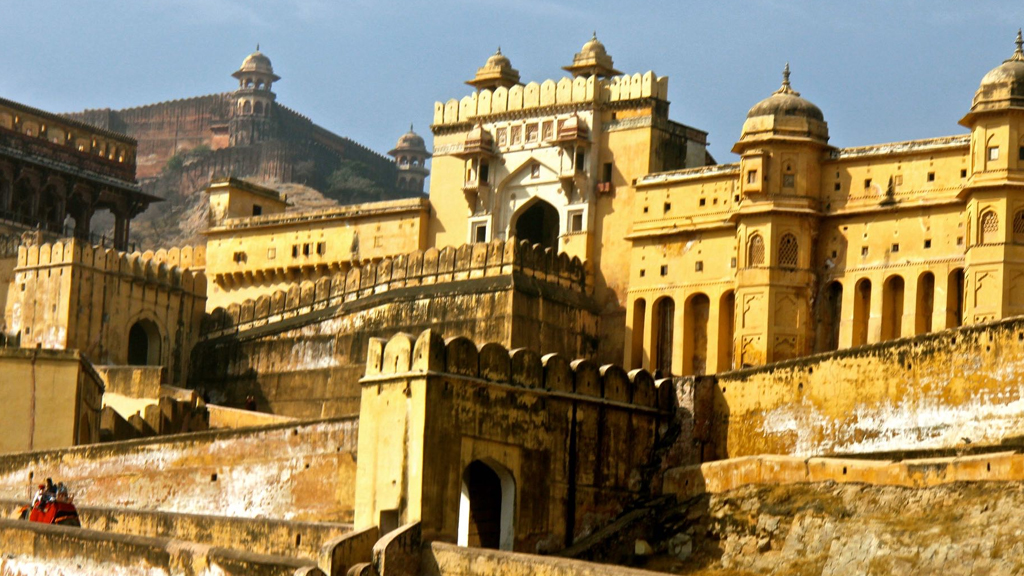 With the captivating Aravalli Ranges as a backdrop, this grand fort brings alive the opulent taste and craftsmanship of Rajasthan's rulers. Built by Maharaja Sawai Jai Singh II as a summer retreat, it is the best place to capture the evening views of Jaipur city.
6JantarMantar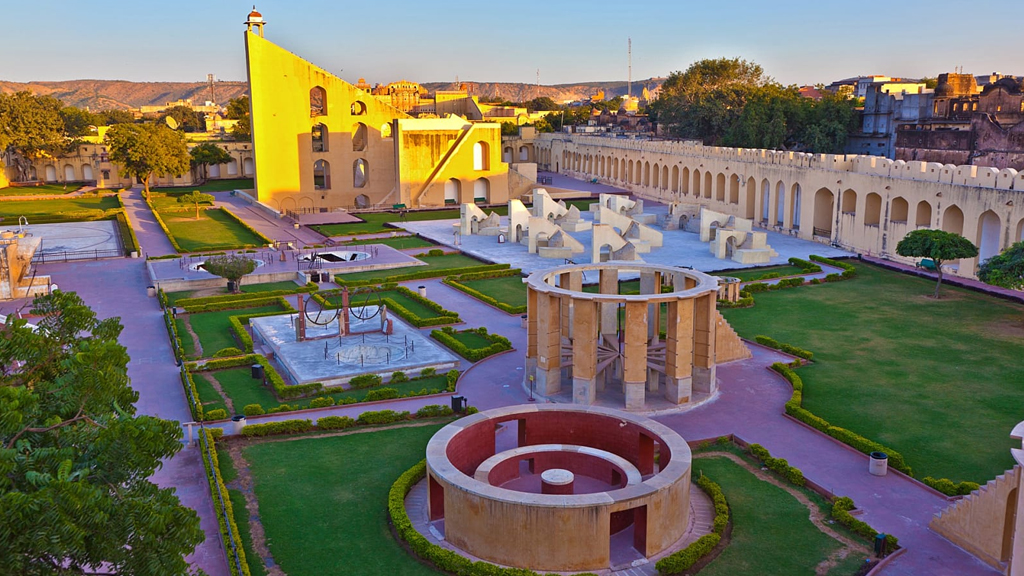 A testimony to the keenness of Maharaja Sawai Jai Singh II towards astronomical studies, JantarMantar is a collection of instruments that are used to study astronomical science. A UNESCO World Heritage Site, it is considered to be a pioneering instrument to study the position of stars, moon, and trace planetary motion.
7Jaigarh Fort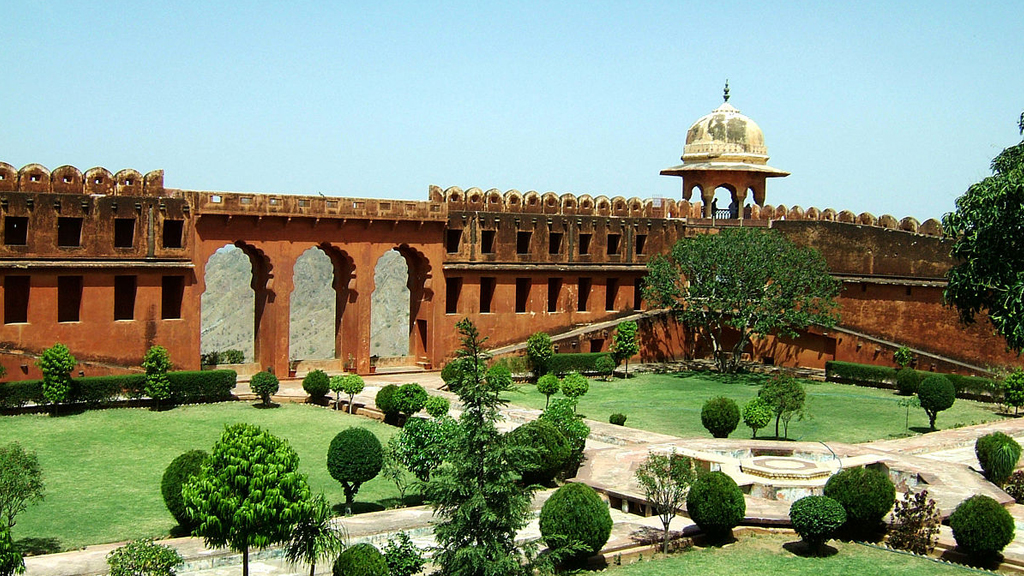 Standing atop a hill called Cheel Ka Teela, this astounding fort holds a significant place in Jaipur's history. Built during 18th century, it was once used as a shield to safeguard the city from enemy's attacks.
8Sisodia Rani Bagh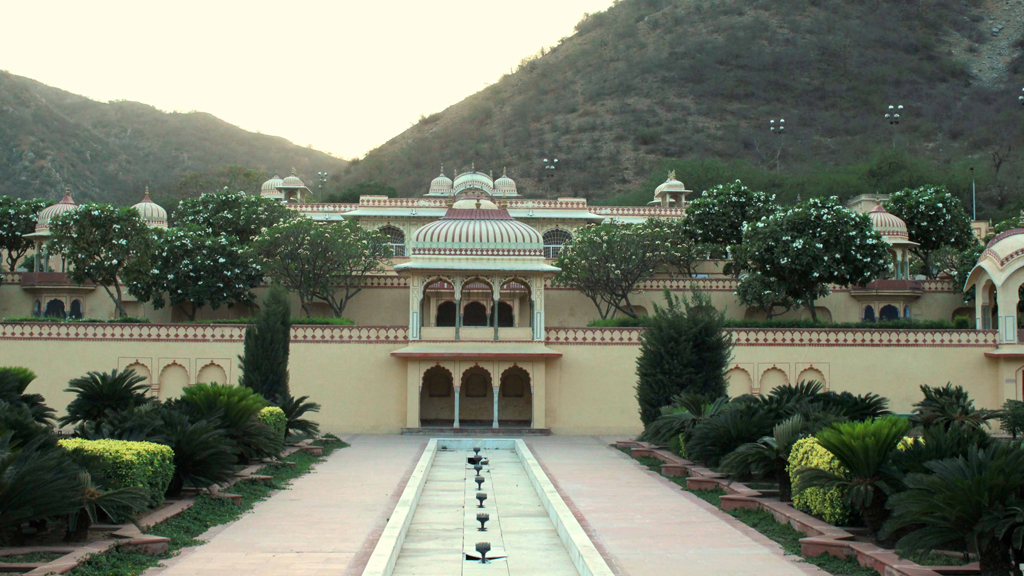 This garden is undoubtedly one of the most colourful and must-visit attractions in Jaipur. Built by Maharaja Sawai Jai Singh II as a gift to his second wife, it is bejewelled with magnificent murals and wall paintings that depict the eternal love between Lord Krishna and Radha.
9Gaitore Chhatris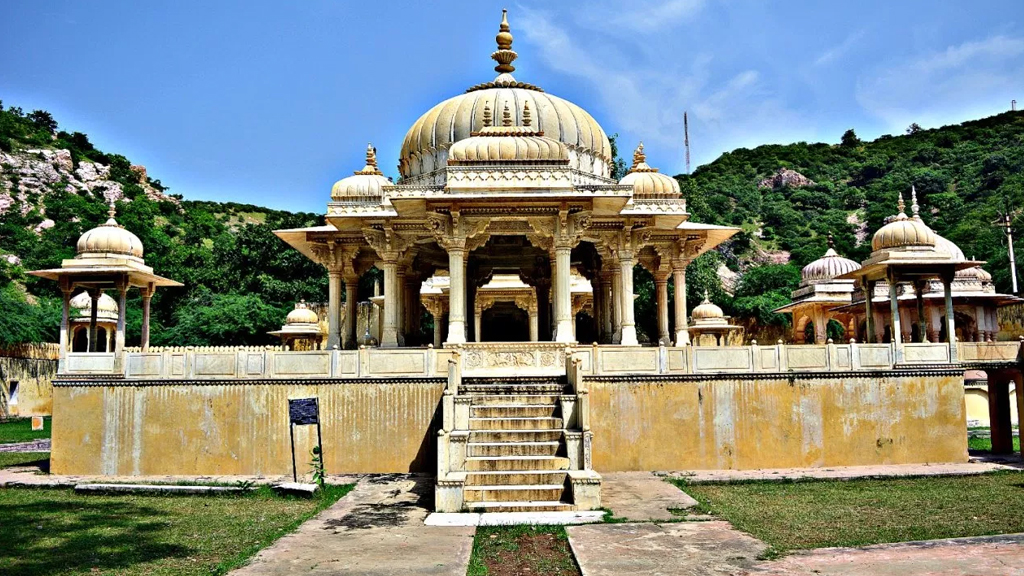 While the rulers of Jaipur were known for their flamboyant lifestyle, their eternal departure also carried the same essence of royalty. If you wish to witness this, you must visit the Gaitore Chhatris which displays the collection of royal cenotaphs.
10Chand Baori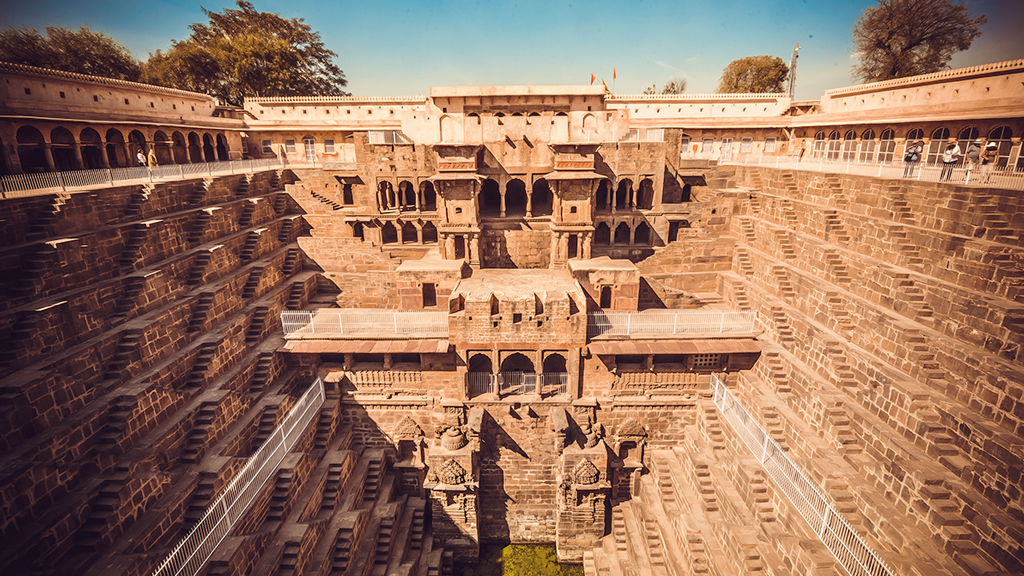 Built somewhere between 8th and 9th century, this is the deepest stepwell in India. A visit to this historic landmark will get you acquainted with the visionary wisdom and scientific knowledge of the Rajput rulers.
11ChokhiDhani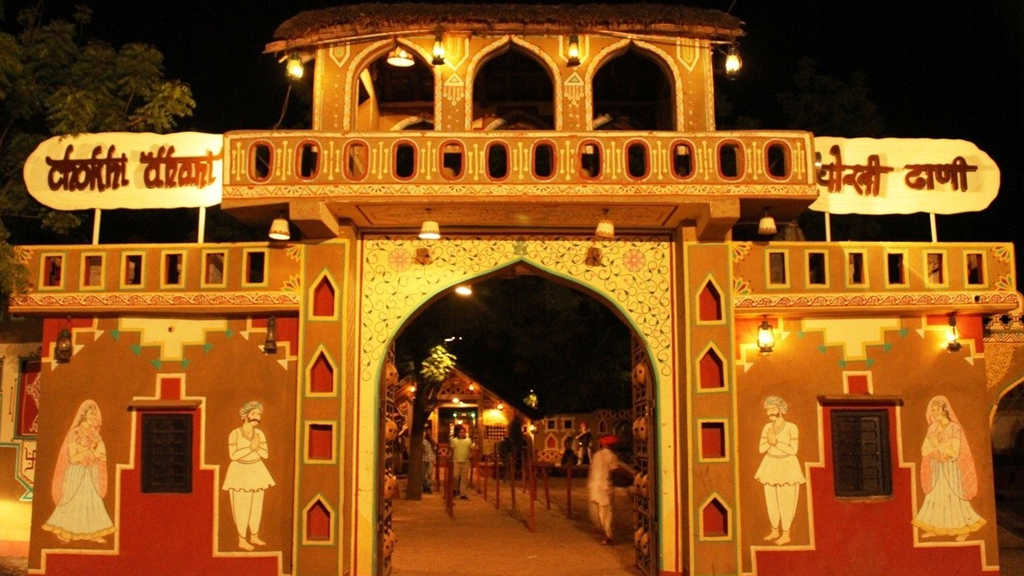 A unique village-themed resort in Jaipur, this place is known for catering authentic Rajasthani cultures and its colourful traditions. A visit to this village resort will get you closer to desert lifestyle, its authentic cuisines and hospitality.
12Galtaji Temple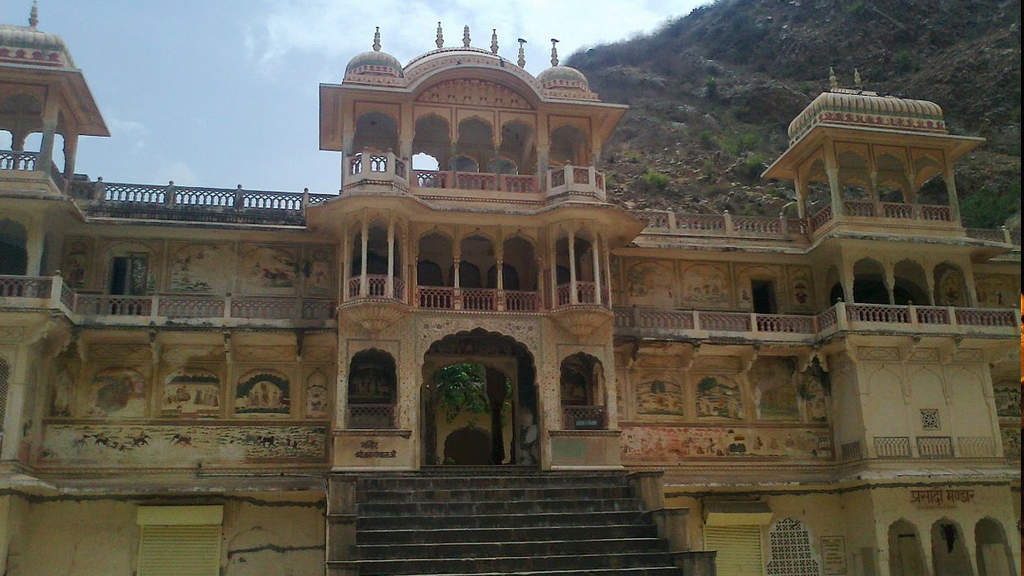 Also known as the 'Monkey Temple', this sacred monument is tucked away amidst the fascinating Aravalli Range and is an important pilgrimage centre among the Hindus.
13Birla Mandir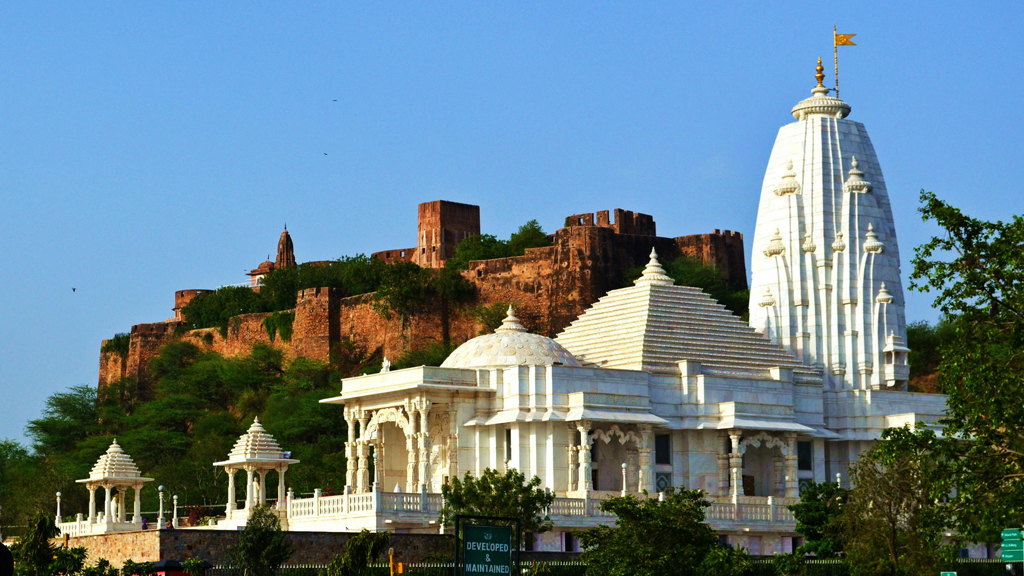 Though built in 1988, this pious Jain temple holds the unique blend of Rajasthani architecture. Built entirely in white marbles, this holy temple has Lord Vishnu and Goddess Laxmi as the main deity.
14Kanak Vrindavan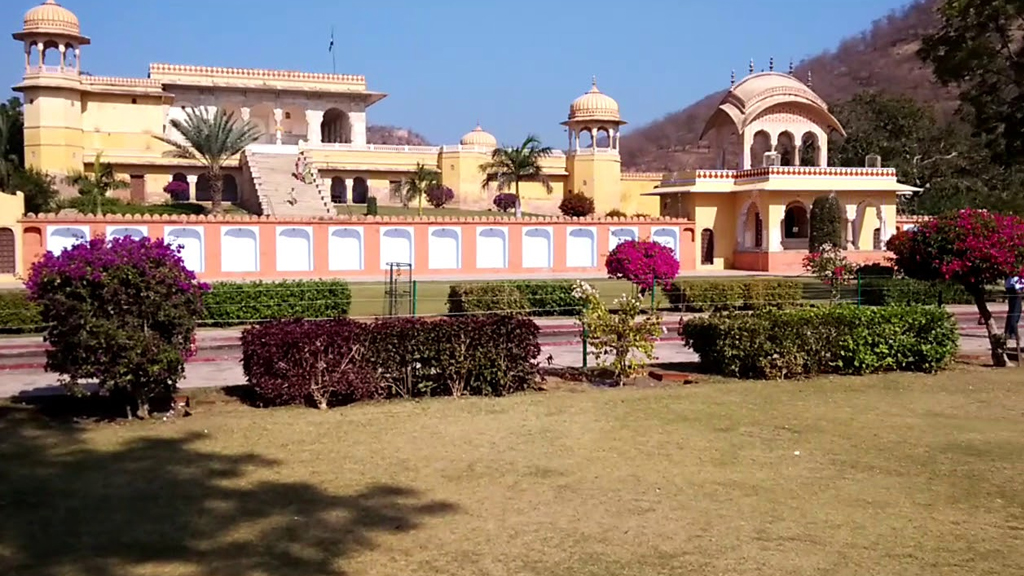 Resembling much to the Vrindavan Gardens of Mathura, this scenic garden in Jaipur is a perfect place to spend some quiet and salubrious moments in the Pink City.
15Albert Hall Museum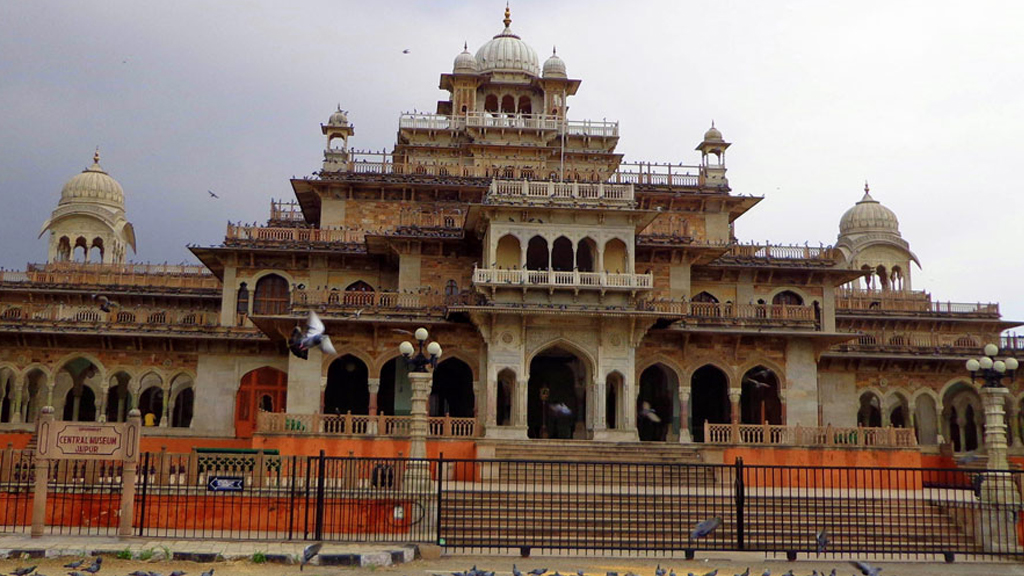 This heritage building that has the largest collection of ancient artefacts, royal attires, musical instruments, jewellery, and several others. Visit this museum to rediscover the royalty of Jaipur.
16GovindDevji Temple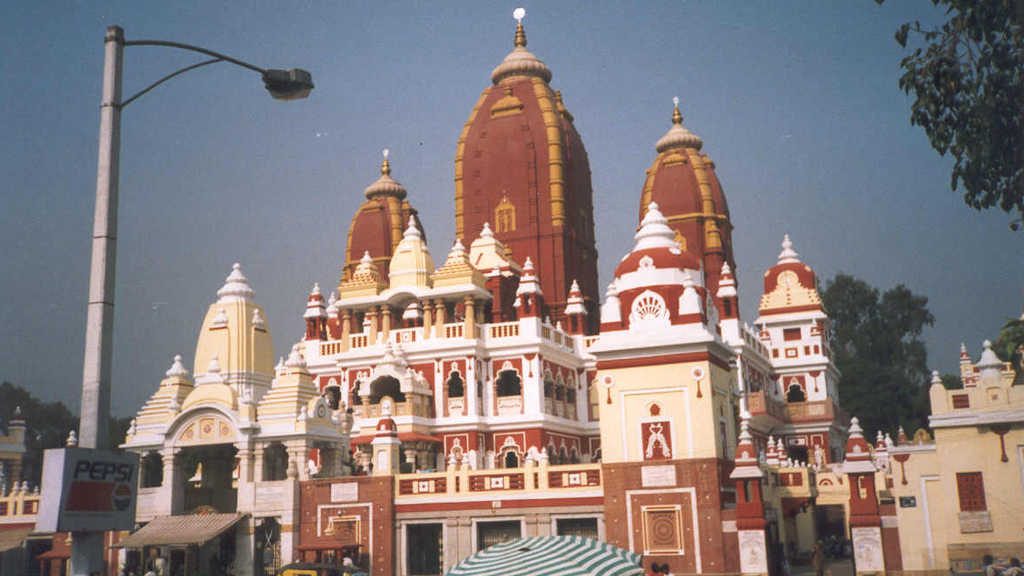 A devout place for the Hindu pilgrims, this temple is dedicated to Lord Krishna. A must visit attraction in Jaipur, this sacred temple is located within the premises of City Palace.

Elephant Safari: Amber Fort and Palace
Cycling Tour: Nahargarh Fort
Wildlife Safari: Ranthambore National Park
Kite Flying: Kite Festival
Art and Literature: Jaipur Literature Festival
Taste Local Delicacy: ChokhiDhani
Camel Safari &Hot Air Ballooning: Across Jaipur
Glamping: Wilderness Camp
Jeep Safaris: Ranthambore National Park and other locations
Forts & Palace Exploration: Across Jaipur