10 Must Visit Places In Rajasthan
What do we seek from a vacation; seclusion from the crowd, some pleasant moments, relaxed ambience, or some unforgettable memories? Well, plan a Rajasthan tour; you will get more than this!
And in case, you are finding it tough to plan an ideal Rajasthan trip, here are 10 of the most popular and must visit tourist destinations in Rajasthan that will make your journey, a heart-warming experience!
1Jaipur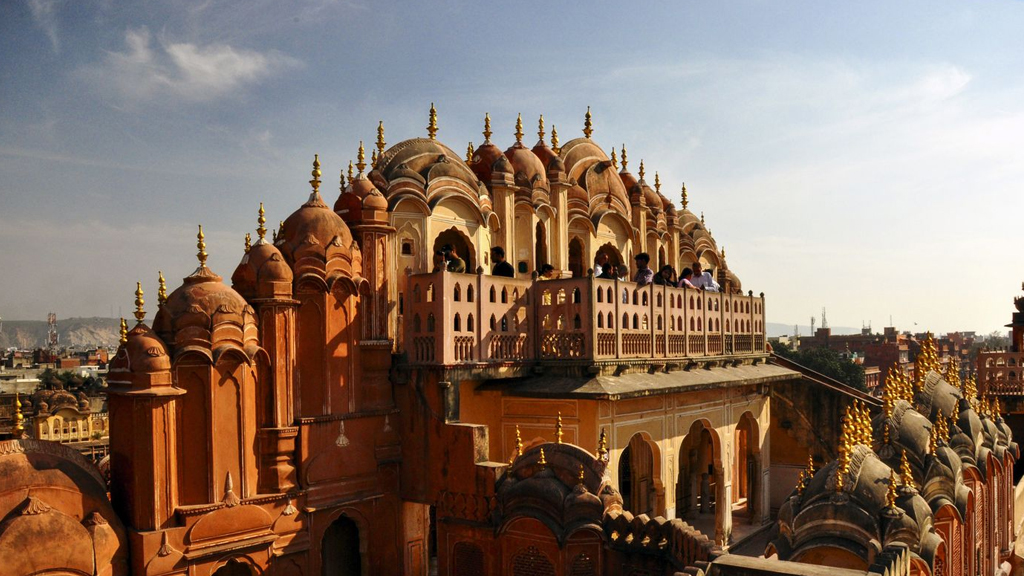 The synonym to Rajasthan's enchanting beauty, Jaipur or the 'Pink City' or the capital of the state boasts of being one of the most colourful places on earth! Studded with the grandeurs of the past; imperial palaces, wondrous forts, historic sites, and much more, this should be the first destination in your tour itinerary.
When to Visit: Winter (October to March)
What to See: City Palace, JantarMantar, Amber Fort and Palace, Jaigarh Fort, Hawa Mahal, Jal Mahal, Rambagh Palace, Albert Hall Museum, Birla Mandir, and GovindDevJi Temple.

2Jaisalmer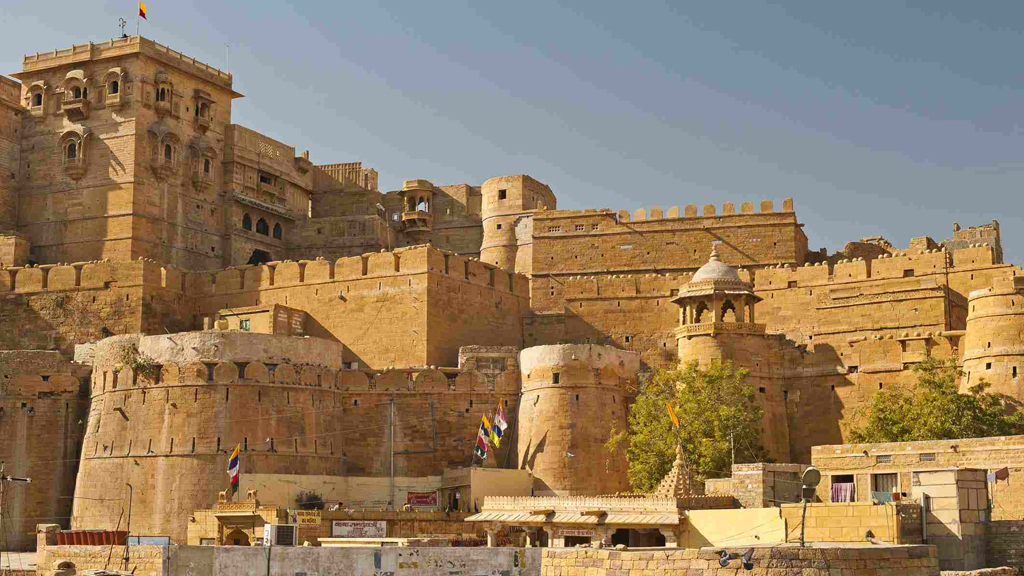 Standing gracefully on the ridges of a captivating yellowish sandstone, Jaisalmer redefines the history and past of Rajasthan in the most glorious ways! Founded by Maharaja MaharawalJaisal Singh, the city has been nicknamed as the 'Yellow City' due to its alluring yellow shades. Just like any other tourist destinations in Rajasthan, Jaisalmer showcases the beauty and charm of the Thar Desert in the most stunning ways.
When to Visit: Winter (mid-November to February)
What to See: Jaisalmer Fort, Sam Sand Dunes, Kuldhara, GadiSagar Lake, Patwon Ki Haveli, Thar Heritage Museum, Salim Singh Ki Haveli, Tanot Mata Temple, Jain Temples, Vijay Chhatri, and Khaba Fort.

3Udaipur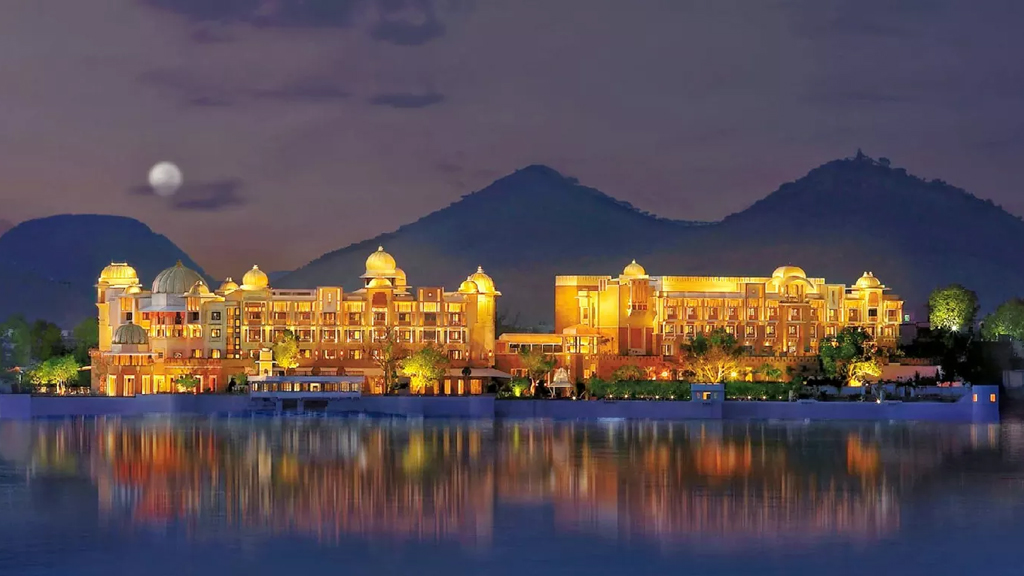 If you are searching for the most romantic places to visit in Rajasthan, Udaipur is the place for you! Also called the 'Venice of the East' or the 'City of Lakes', this magnificent city in the Desert Capital is bestowed with a unique charm and allures visitors from all across the globe. The city hosts an array of royal events like theme wedding, elephant polo, grand celebration, and many others.
When to Visit: Winter (November to February) & Monsoon (July to October)
What to See: City Palace, Monsoon Palace, Lake Pichola, Lake FatehSagar, Jag Mandir, Saheliyon Ki Bari, Shilpgram, Vintage Car Museum, and Bagore Ki Haveli.

4Jodhpur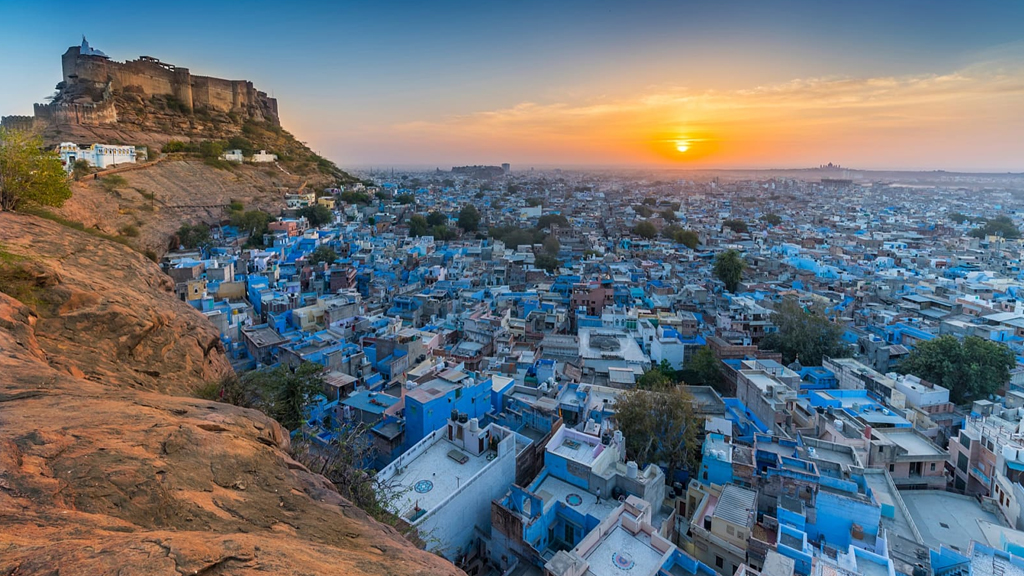 Welcome to Jodhpur – the second largest and the 'Blue City' of Rajasthan! Unlike most of the tourist destinations in Rajasthan, this imperial city enjoys a sunny-bright ambience throughout the year; thus it got the name 'Sun City of Rajasthan'. Visit this royal city to delve deep into the history and royalty of the Desert Capital. Visit its popular landmarks to rediscover the charms of an era that can be found only in history books and ancient tales.
When to Visit: Winter (October to February)
What to See: Mehrangarh Fort, Balsamand Lake, UmaidBhawan Palace Museum, JaswantThada, RaoJodha Desert Rock Park, clock Tower, and Mandore Gardens.

5Pushkar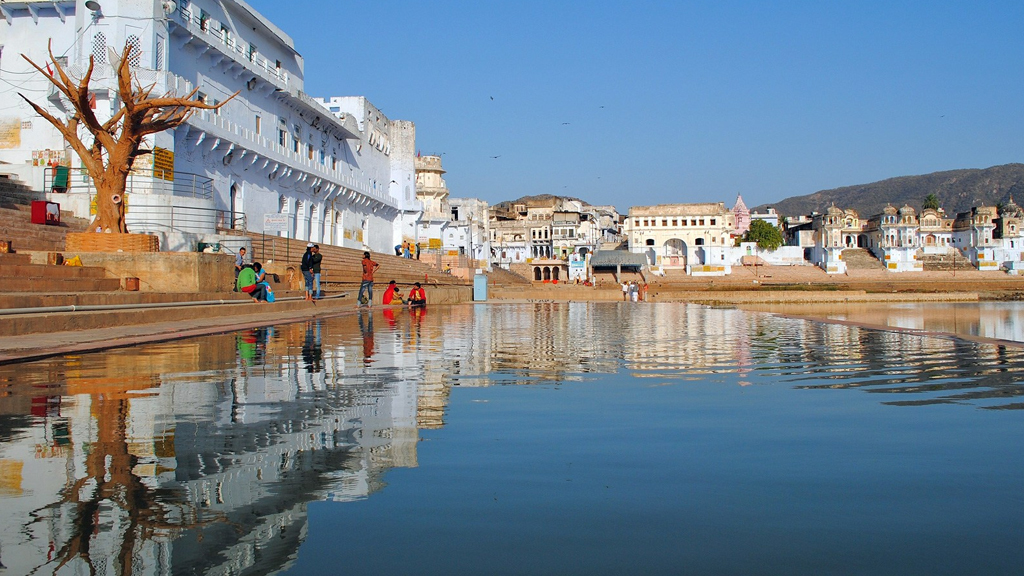 An important pilgrimage among the Hindus, Pushkar is also revered as one of the most pictorial tourist destinations in Rajasthan! The home to the only Lord Brahma Temple in the country; in fact in the entire world, there are numerous folklores that defines the existence and importance of Pushkar in India's history. The city also boasts of being the host to the largest Camel Fairs in the world called the 'Pushkar Mela'.
When to Visit: Winter (November to February)
What to See: Pushkar Lake, Braha Temple, Man Mahal, Pushkar Bazar, Hindu Temples, and Merta City.

6Ranthambore National Park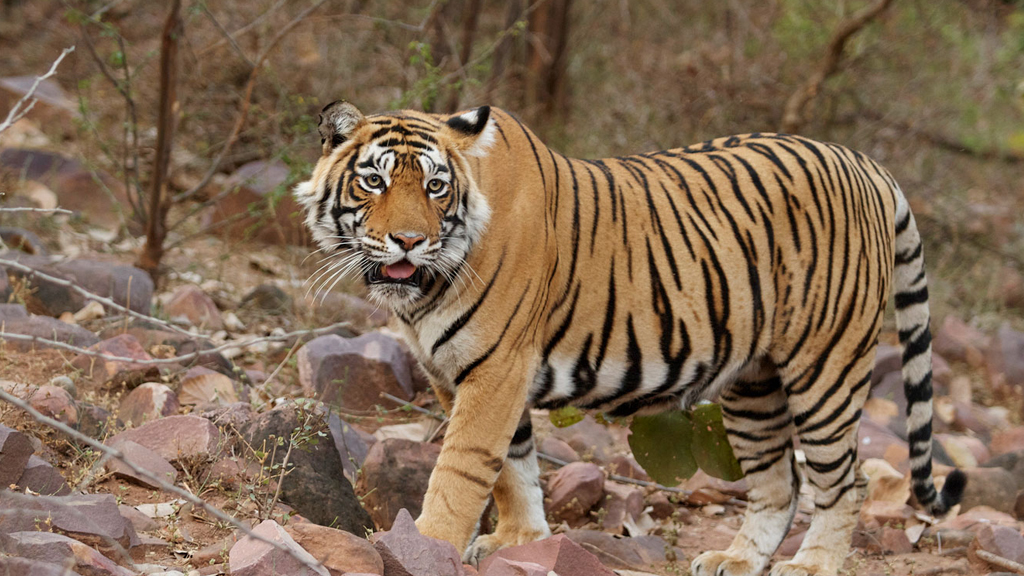 When to Visit: Winter (November to March)
What to do: Wildlife Spotting, Wildlife Safari, Wildlife Photography, Wildlife Camping, and Nature Walks.
If you are among those travellers who get fascinated by exotic and rare wildlife species, you must plan a Rajasthan tour and visit the Ranthambore National Park. Located in Sawai Madhopur, this captivating wildlife reserve is known for its remarkable population of the Indian Tigers and other endangered wildlife. The once a hunting lodge of the erstwhile families of Rajasthan, it is an ideal home to Tigers, Leopards, Hyenas, Sloth Bear, Chital, Wild Boar, and around 270 species of birds.

7Bikaner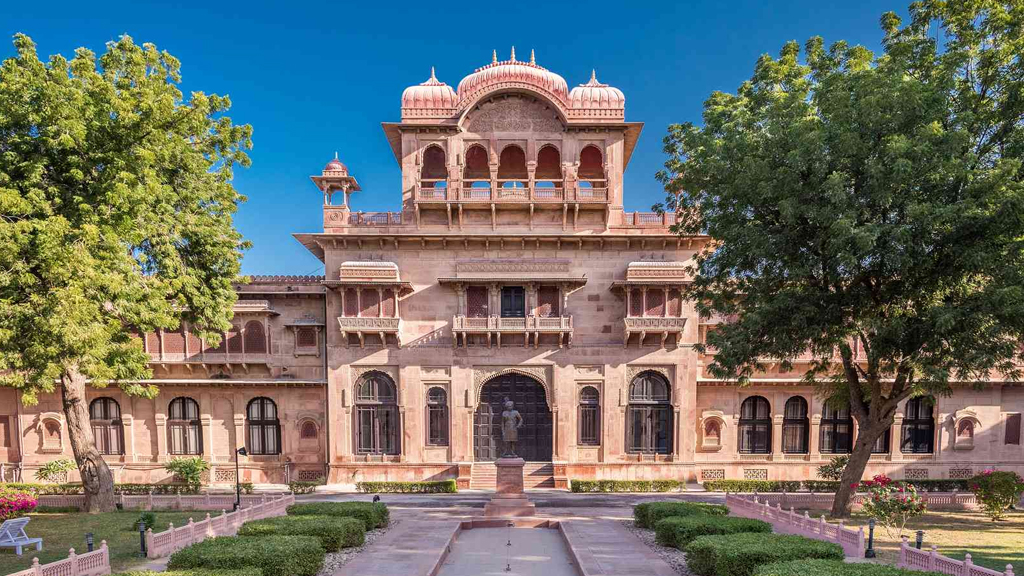 When to Visit: Winter (December to February) & Monsoon (July to November)
What to See: Junagarh Fort, Gajner Palace, National Research Centre on Camels, Karni Mata Temple, Jain Temples, Rampuria Haveli, Lalgarh Palace and Museum, Prachina Museum, and Gajner Wildlife Sanctuary.
If the beauty and charm of Bikaner has to be described in one word, it should be called an 'oasis'! An important trade route of the past, this part of Rajasthan was known to be the wealthiest state during the medieval times. Studded with several forts, palaces, and other architectural marvels, a visit to Bikaner takes the visitors back to the royal era of Rajasthan.

8Sariska National Park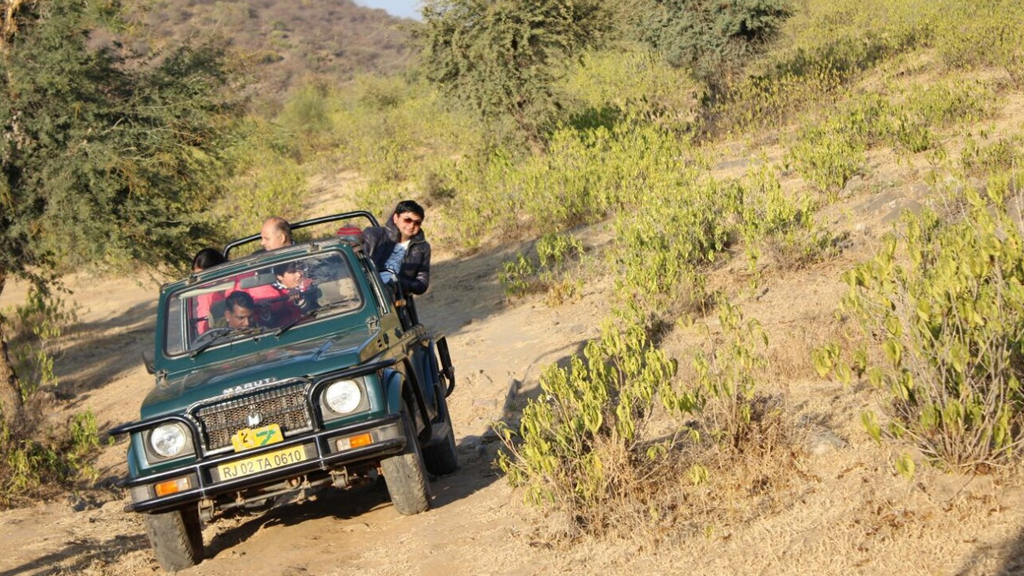 For the wildlife lovers on a Rajasthan tour, they must visit the Sariska National Park in Alwar. An ideal wildlife abode, it is revered as one of the most scenic national parks in India, and is known for its abundance of Tiger population. Other dwellers in this national park include Leopards, Wild Boars, Wild Dogs, Hyena, Jungle Cats, and several others. Sariska National Park in Rajasthan also has a significant number of avifauna species.
When to Visit: Winter (October to March); however, it is a year-round destination.
What to do: Wildlife spotting, wildlife safari, and nature trails.

9Keoladeo National Park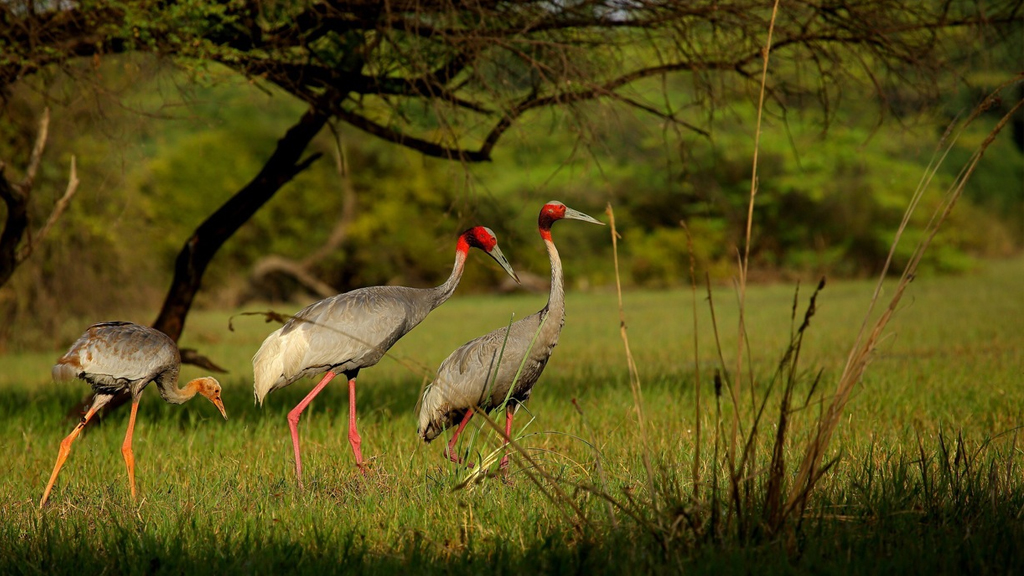 When to Visit: Winter (October to March)
What to do: Bird watching, nature photography and nature walks.
A UNESCO World Heritage Site in Bharatpur, Rajasthan;Keoladeo National Park is famed as one of the most beautiful wildlife reserves in the world. Initially known as Bharatpur Bird Sanctuary, the park is a paradise for nature lovers; especially the bird watchers. Owing to the lush settings and favourable conditions of Keoladeo National Park, it attracts a large number of local as well as migratory birds. Currently, the park is estimated to serve a home to around 366 species of birds.

10Chittorgarh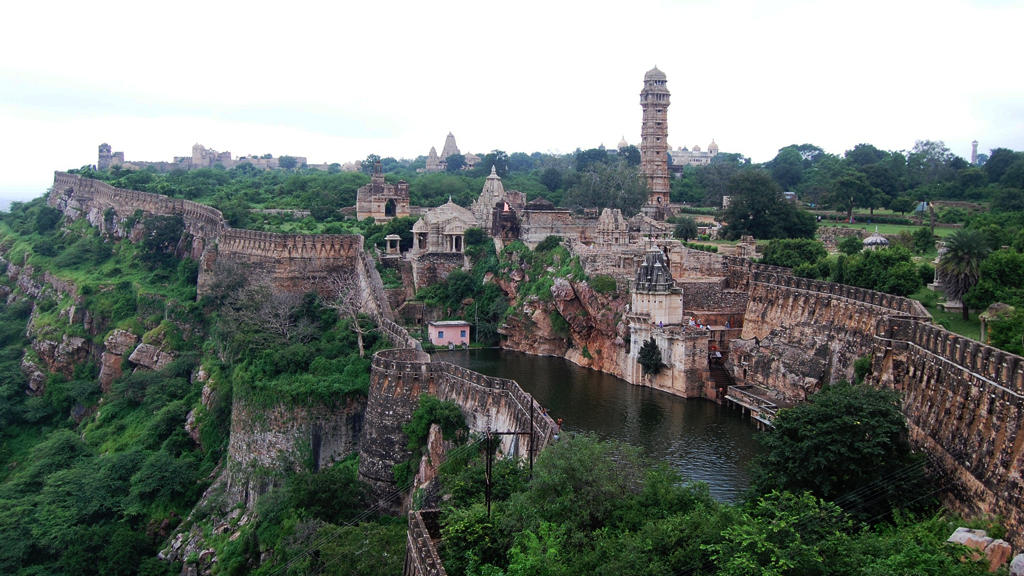 A journey to the 'Land of Maharaja' is never complete without a visit to Chittorgarh! A mixed pot of heroic tales, royal charm, passionate love stories, and bountiful nature, Chittorgarh or 'Chittaurgarh' is the best place to unravel the pages of history and have a glimpse of Rajasthan's glorious tales. The birthplace of the disguised tradition of 'Jauhar' wherein the widow of the martyr kings and soldiersvoluntarily gave up their lives to protect their honour and respect!
When to Visit: Round the Year
What to See: Chittorgarh Fort, Vijay Stambh, Gaumukh Reservoir, RanaKumbha Palace, KirtiStambh, Rani Padmini Palace, FatehPrakash Palace, Meera Temple, Jain Temples, and RanaSanga Market.