Rajasthan Travel Guide – When to Visit, How to Reach & Other Details About India's Desert Capital
A fantasyland that amazes its visitors with it opulent history, royal grandeurs, majestic charm, valorous tales, impressive forts and palaces, Rajasthan is a true charmer in India's tourism map. Also famed as the most colourful and vibrant places to visit in the country, it is often called as the 'Desert Capital' or the 'Cultural Capital' of India.
In case, you have already been to Rajasthan, you are already aware of its charismatic beauty. And if not, you must visit this gorgeous state today to explore, discover and revel in its royal charm and appeal. And while planning a trip to this celestial state, you should be aware of certain facts and parameters. Read further to know about them and plan the most perfect and engaging vacation in India's Desert Capital!
Best Time to Visit Rajasthan

Unlike other popular tourist places in India, Rajasthan is a year-round destination. However, you should never ignore the fact that summers in this imperial region can get extremely rough and dry. If you are well-acclimatised to hot temperature, you can plan a Rajasthan trip without worrying about the season. Else, here is a detailed seasonal calendar that will get you acquainted with the best time to visit Rajasthan
Winter – October to February: Best Time to Visit Rajasthan
Come October, the Thar Desert starts experiencing a drop in its mercury level. By the second week or mid of the month, temperature usually falls considerably ushering crispiness into the ambience, and continues till the end of February.
With the temperature getting milder during the day, you can always expect a pleasant atmosphere to explore places, enjoy sightseeing, go camping, indulge in local activities, and other popular things to do in Rajasthan. However, while packing for a winter trip to Rajasthan, you should be a bit cautious as temperature can fall below zero degrees during the nights.
Monsoon – July to September: Pleasant time to Visit Rajasthan
If you still think Rajasthan is all about the rough and rugged desert areas, you should plan your trip between July and September. This is the period when the entire state starts receiving its monsoon showers and turns into a true oasis!
Along with the monsoon sprinkles, temperature also goes down considerably and offers a heart-warming experience to the visitors. As the state starts receiving the livelier showers, the forest areas get denser and become more appealing. If you are a nature or wildlife lover, monsoon is the perfect time to embark on an enthralling tour to Rajasthan.
Summer – March to June: Off-season to Visit Rajasthan
Rajasthan experience harsh summers; mercury level can hit up to 48-50 degrees. Extreme temperature makes it highly uncomfortable to roam around tourist spots or to enjoy the local attractions. In addition to the scorching heat, you may also have to encounter the unpleasant dust storms that can make it extremely difficult to manoeuvre across the state.
However, since the state experiences a huge drop in tourist influx, you can avail amazing discounts across hotels, food-joints, marketplaces and other attractions. Also, summer is the best time to visit Mount Abu, the only hill station in Rajasthan.

Rajasthan shares its border with five other Indian states: Uttar Pradesh, Punjab, Madhya Pradesh, Haryana, and Gujarat, and has an ideal network of road-connectivity with other states as well. Visitors can also opt for train or flight journeys to reach the 'Land of Maharajas'. Let's see how to reach Rajasthan and what is the best option to opt for.
By Air:
Rajasthan has a total of four airports: Jaipur International Airport (international), Maharana Pratap Airport (domestic), Jaisalmer Airport (domestic), and Jodhpur Airport (domestic). If you are planning for air-travel to India's Cultural Capital, you can board flights from almost all the major cities to any of these airports and satiate all your yearnings.
The Indira Gandhi International Airport (IGI) in Delhi is the nearest airport to Rajasthan; located around 250km away. Almost all the primary air-carriers in the country has direct flights between Delhi and Rajasthan. ChhatrapatiShivaji International Airport in Mumbai can also be an ideal spot to fly to the Desert Capital of India.
By Train:
The state also boasts of a wider railway network with almost all the other corners of the country. Train enthusiasts from major metro cities like Delhi, Mumbai, Chennai, Kolkata, Bengaluru, Hyderabad, and others can enjoy train journeys to this imperial state. Adding more to this, visitors can also board the luxury trains like Palace on Wheels, Maharajas Express, Royal Rajasthan, and others to reach their favourite holiday destination.
By Road:
Around twenty different National Highway passes through Rajasthan. Road journeys are in fact one of the best options to witness and discover the royalty of the great Thar Desert. If you are looking for the most enthralling journey to Rajasthan, you can follow the trails of NH8, NH 11, NH 3, NH 11B, NH 11A, NH 14, NH 12, NH 65, NH 15, NH 79, NH 76, NH 89, NH 79A, NH 112, NH 90, NH 113, NH 116, and NH 114.
Places to Visit in Rajasthan

Rajasthan's timeless history, royal outlook, irresistible charm, and an array of places to visit, entices visitors from across the globe. Whether you want to walk through the historic lanes of a metro city, or catch the glimpses of its quaint and rural life, this imperial state will never disappoint you! Here is a list of places that should not be missed while touring around this flamboyant and colourful state:
1Alwar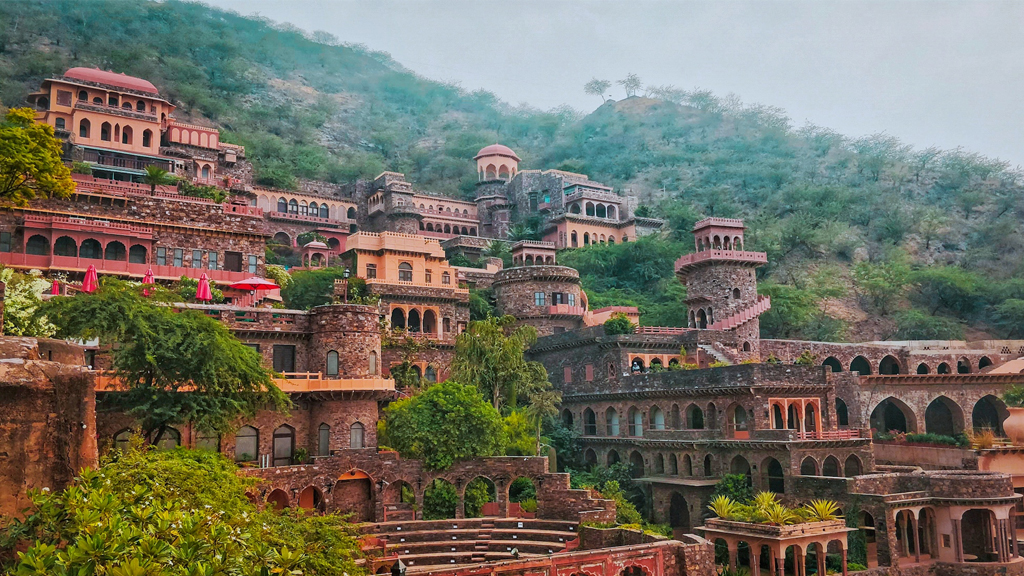 The 'Tiger City of Rajasthan', Alwar is famed for its rich and diverse history. If you have some sweet teeth, you simply should not miss a visit to this city!
Book Alwar Tour packages
2Ajmer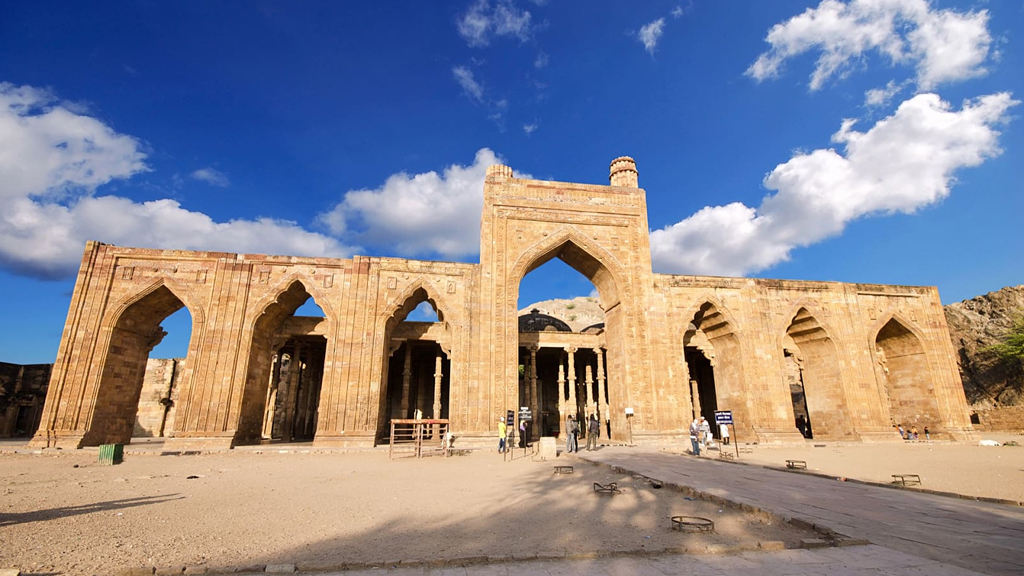 A city beyond royalty and imperial lifestyle, Ajmer is the perfect example of how different religions thrived in Rajasthan, and have played a significant role it the pages of history. Located at the centre of Rajasthan, it is dotted with several major tourist attractions.
3Bharatpur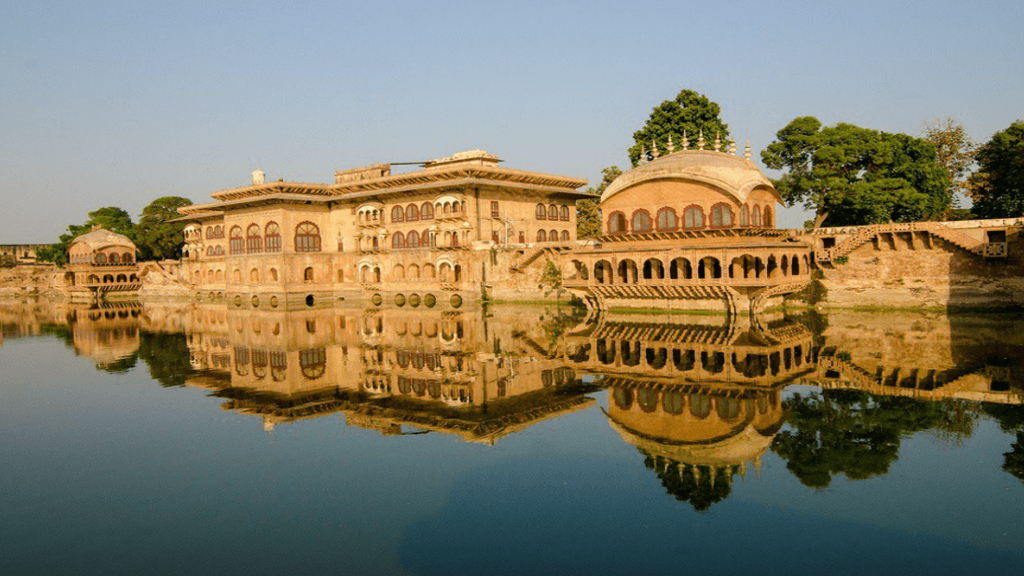 Founded in 1733AD by Maharaja Suraj Mal, this wonderful city is also known as 'Lohagarh' due to its unbreachable defence line. Besides the golden past and architectural marvels, this city is also known for the much sought-after Keoladeo National Park which has been declared as a UNESCO World Heritage Site.
4Bikaner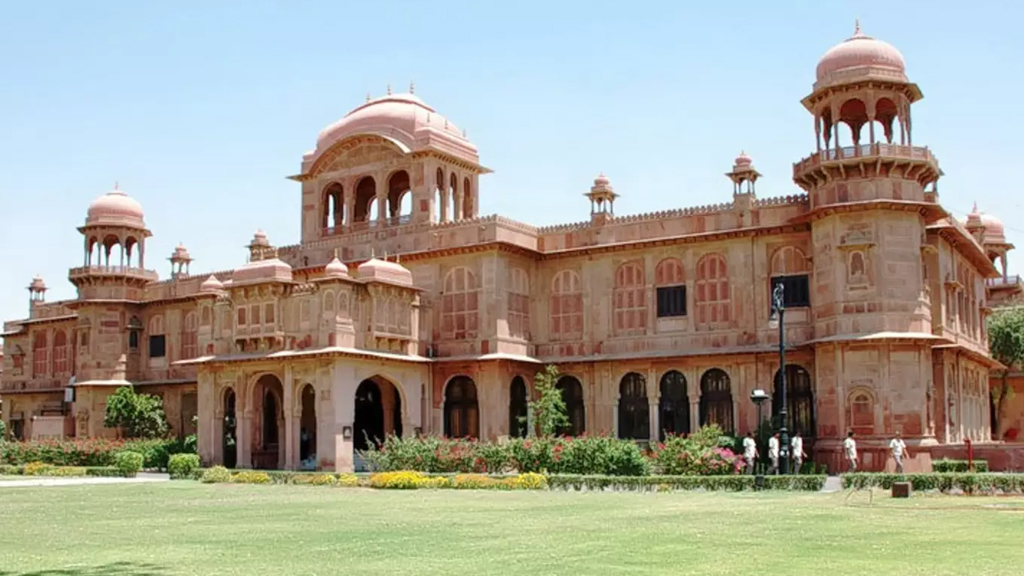 Once a barren piece of land, this golden city was founded by Rao Bika in 1486 and was initially named as 'Jungladesh'. Over the years, it became one of the wealthiest princely states in Rajasthan, and is still one!
5Bundi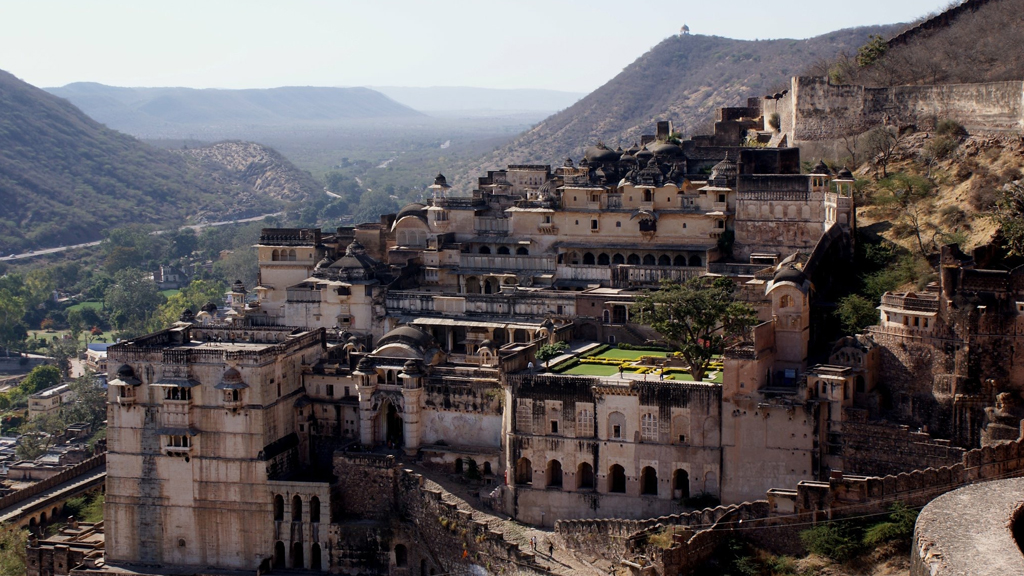 If you are enchanted by the fascinating history of stepwells in Rajasthan, this is the place for you! This is one such place that still echoes the rural essence and authentic lifestyle of the Land of Kings.
6Chittorgarh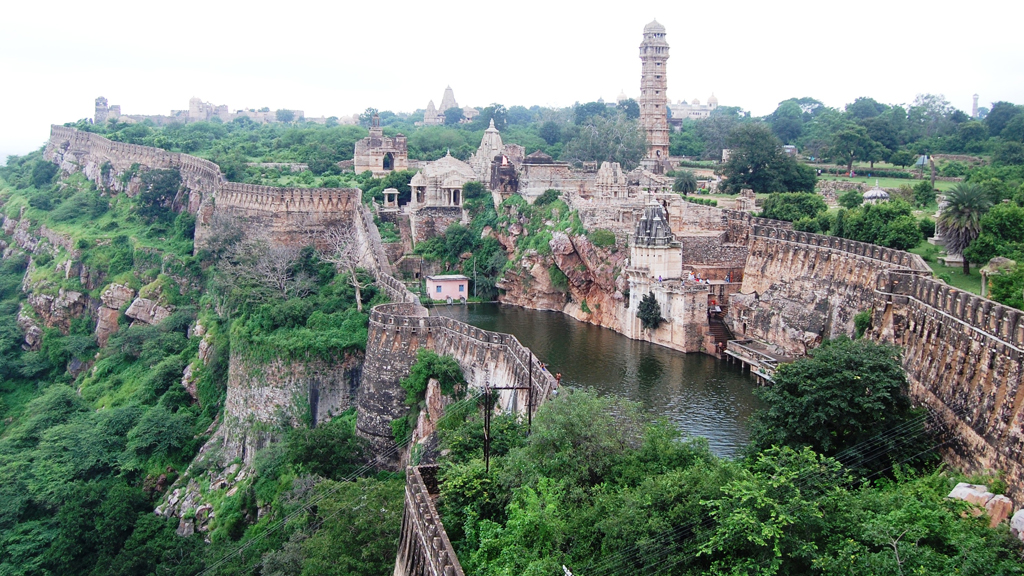 A city that is engraved with heroic tales, romantic stories, timeless history, and valorous tales, Chittorgarh is yet another glorious place to visit in Rajasthan. This is the city where Rani Radmavati gave up her life by performing 'Jauhar' (self-immolation) to save her honour and dignity.
7Dungarpur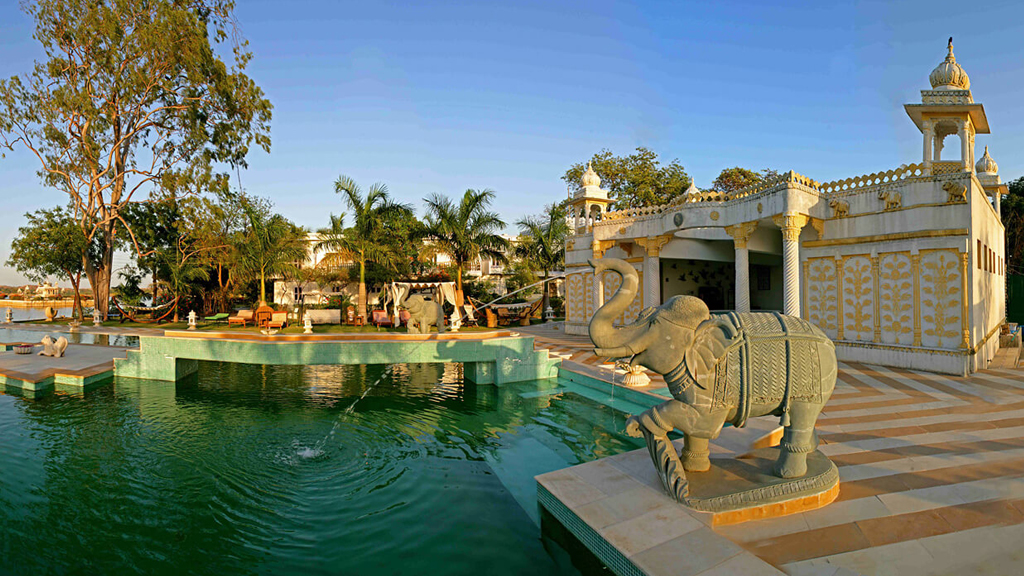 Perched at the foothills of the Aravalli Ranges, this pictorial city is known for its evergreen beauty and pristine outlook. Every bit of this city animates its golden past in the best form, and caters to some of the most wonderful experiences in Rajasthan.
8Jaipur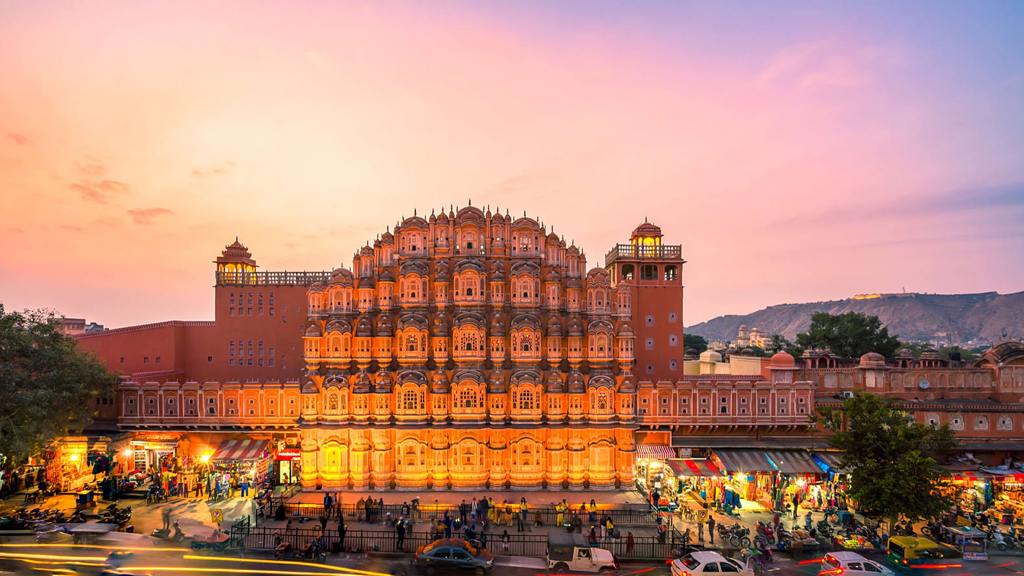 The Pink City of India needs no introduction! Visit this city if you want to witness royalty at its best or to revisit Rajasthan's golden past. The first-planned city in India, it is fringed with an array of tourist attractions and historical landmarks.
Book Jaipur Tour Packages
9Jaisalmer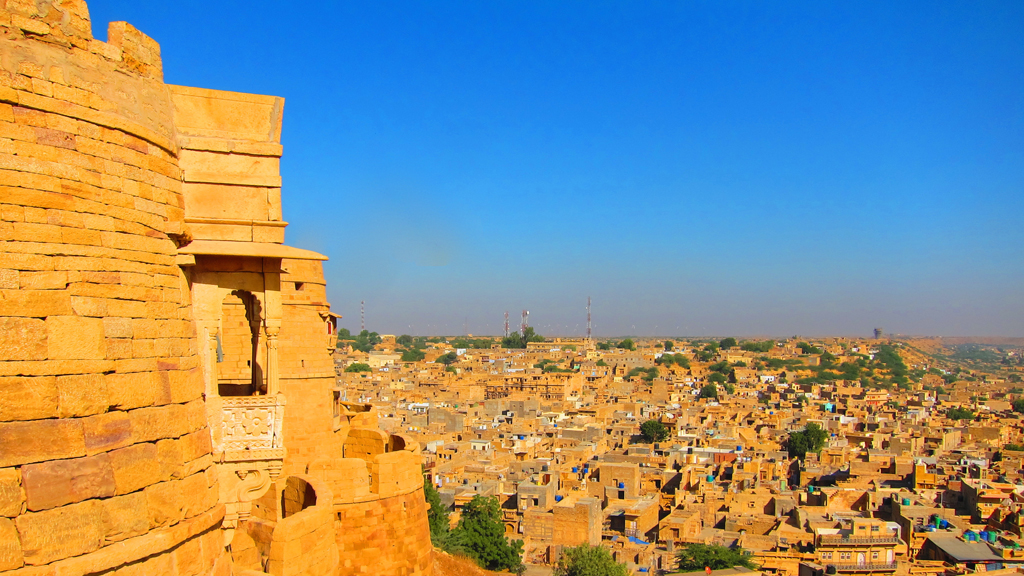 Fondly called the 'Golden City of Rajasthan', Jaisalmer in true sense is a visitors' delight! Enchanted by glorious history, stupendous palaces, remarkable forts, and grand havelis, this UNESCO World Heritage site truly deserves a visit.
10Jodhpur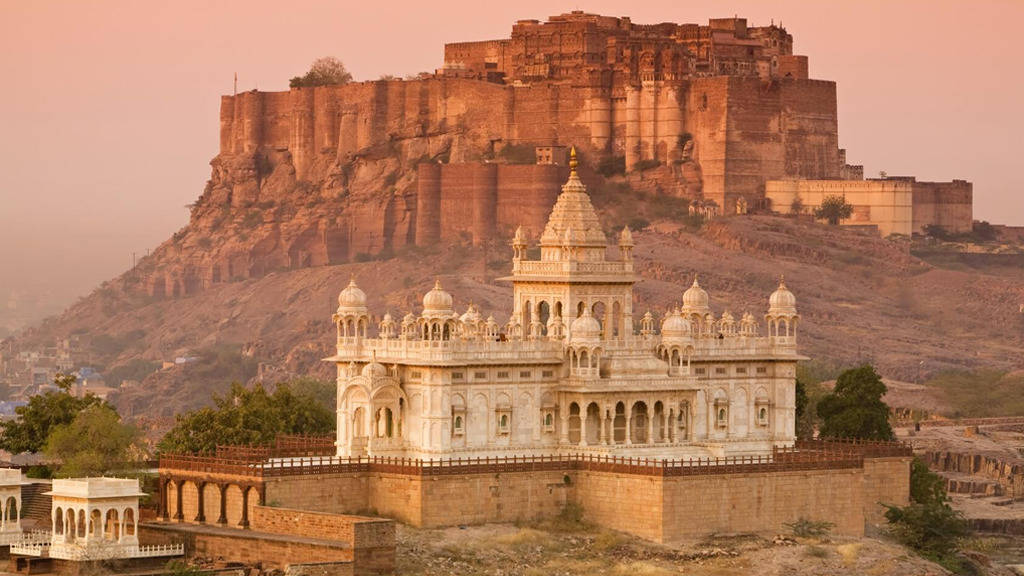 All tinted with the heart-warming shades of blue, Jodhpur is among the most prismatic cities or places to visit in Rajasthan. Visit this city, and you would surely be amazed with its vibrant outlook, royal grandeurs, and splendours of the past.
11Pushkar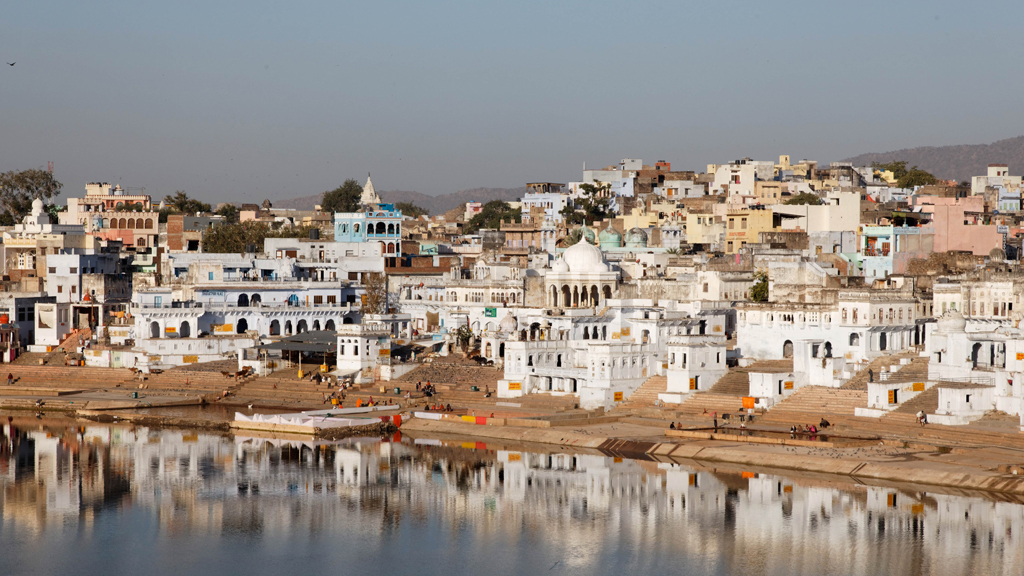 This historic city is considered as the most pious destination in the entire of Rajasthan. The abode of the only 'Brahma Temple' in the world, it is also the hosting ground of world's largest camel fair called the 'Pushkar Mela'.
12Udaipur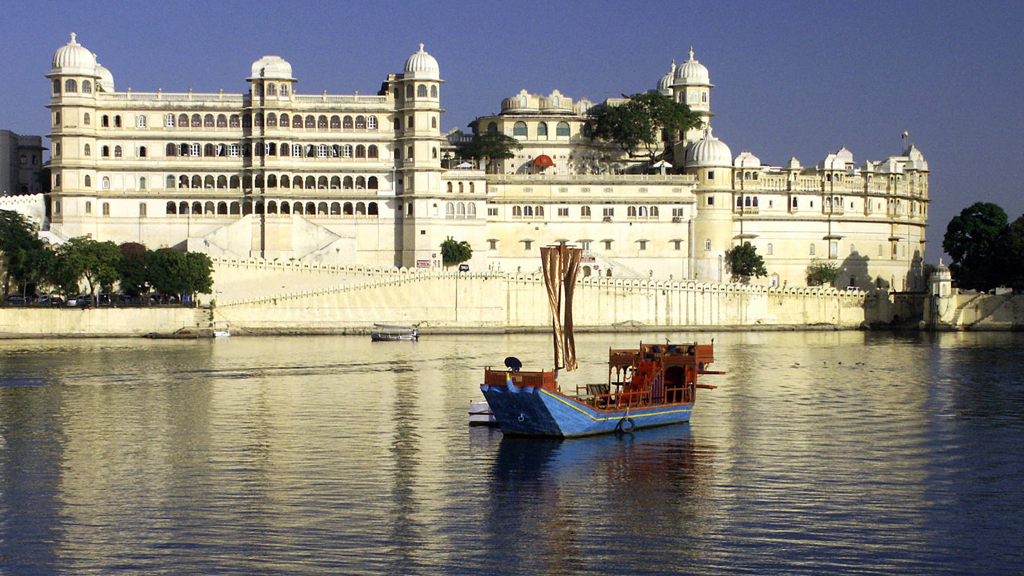 Venice of the East is a city that blends royalty with love and romance. Enchanted by azure lakes, impressive palaces, breath-taking fortresses, and other historical landmarks, Udaipur is a true heaven for the love-struck!
13Mount Abu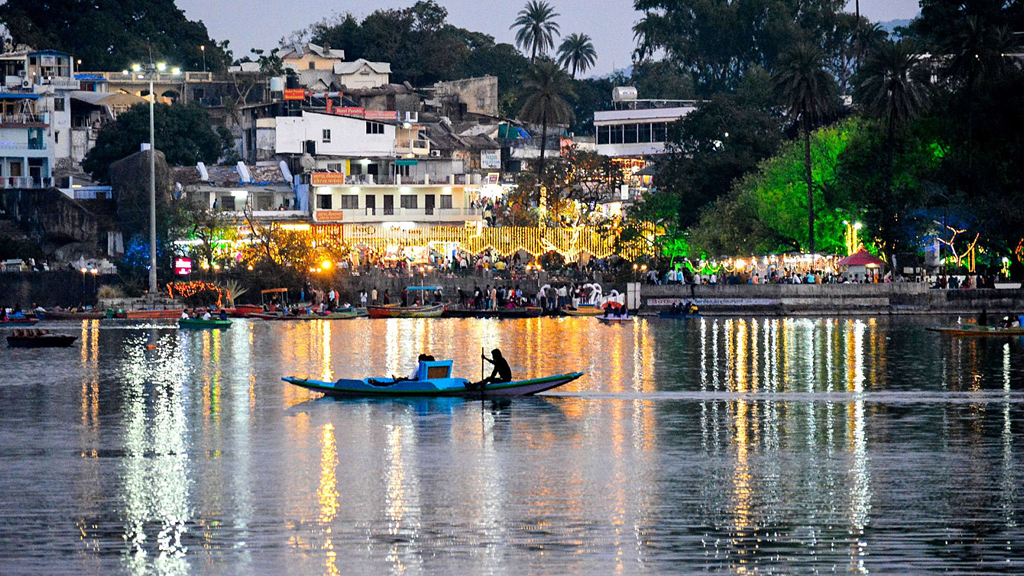 The only hill station in the entire Thar Desert, Mount Abu is a goddess of beauty! Nestled amidst the captivating Aravalli Ranges, it is the ultimate escapade to curate pleasant memories while having a tryst with the scenic mountains, cascading waterfalls, picturesque lakes, and evergreen thickets.
Things to Do in Rajasthan

While unravelling and exploring the timeless beauty of Rajasthan, you can also indulge in an array of fun-filled activities. Whether you are seeking for leisure activities, enthralling things to do, or activities to delve deep into the bosom of Thar Desert, all your wishes will turn into reality while touring around India's Royal Capital. Here are some of the must things to do in Rajasthan; time to pick your favourite ones!
Tiger Trails: Ranthambore National Park, Sajjangarh Wildlife Sanctuary and Sariska Tiger Reserve
Elephant Safari: Amber Fort and Palace in Jaipur
Hot Air Ballooning: Pushkar, Jaipur, Ranthambore, and during the various festivals in Rajasthan
Ziplining: Neemrana Fort in Alwar
Dune Bashing: Jaisalmer
Desert Camping: Pushkar, Jodhpur, Bikaner, Ranthambore National Park, and Mandwa
Camel Safari: Sam Sand Dunes in Jaisalmer, Bikaner, Osian Sand Dunes near Jodhpur, and Pushkar
Ghost Hunting: Kuldhara and Bhagarh Fort
Jeep Safaris: all around Rajasthan
Heritage and Village: Khuri, Bijaipur, Samode, and Bishnoi
Bird Watching& Elephant Safarie: Keoladeo National Park in Nahargarh National Park